Cannes is a great place to discover new stuff. And it is a great place to discover stuff that you might never have discovered on your own. We have been shown this time and time again, and it just keeps being true. Today too, we have a hidden gem from Cannes: Bloody Oranges. Bloody Oranges is a humorous satirical film based on a number of humorous situations. The movie is one that does not really follow the set standards for most satires, yet manages to flow freely throughout and into each scene. There is not a huge audience out there which is specifically interested in satirical films. So it is tough to really establish a set audience for this film. But we believe that anyone with an appreciation for gentle yet powerful comedy is going to appreciate this one.
Bloody Oranges is one that we are excited to talk about today, with a lot of the audience uninformed about the movie. So keep reading on and read our full review to find out all you need to know about the film, and all that you should expect while getting into it.
Read More: Fear Street Part 2: 1978 Review
Bloody Oranges: The Review
There's a lot to talk about when it comes to Bloody Oranges. The film is not as simple as it may seem at the surface. And it is not what most of you would expect judging by the name. Instead, Bloody Oranges is quite a serious film when it comes to its underlying themes. It is not just slapstick comedy that makes fun of anything. Instead, it is quite an insightful film that gives us people a peek into the way life and society works. It highlights the differences between each of us, whether social, political, or economic. And it highlights all the ways those differences affect us, in ways good and bad. Bloody Oranges is a film about society, and how those at the top end of it lead vastly different lives than those at the bottom.
Blood Oranges is not just a film about highlighting classism or economic rifts between people. Instead, it shows us how each one of our lives is intertwined with one another. The movie starts off with 4 different plot lines that are seemingly unrelated to each other. Spread across three generations and different economic classes, the characters in these plot lines don't seem to have a lot in common. Yet in ways that we can't see at first, their lives are intertwined with each other. Beyond all economic and social disparities, they each share connections with each other. And the way these 4 stories come together to intertwine is just beautiful. The way Jean-Christophe Meurisse has handled everything is just amazing.
Bloody Oranges: What We Loved The Most
The way the film makes two similar situations feel vastly different is one of the best moments in Bloody Oranges. It makes two different situations full of violence elicit vastly different reactions from the audience, the difference merely stemming from who the victim is. And that highlights a lot of things that are wrong with us. The film does not shy away from its graphic use of violence, and that is one of the positives for the film. The film is unabashedly itself and earns its identity on that.
Read More: Euro 2020 Final: England vs Italy Preview
Bloody Oranges: The Verdict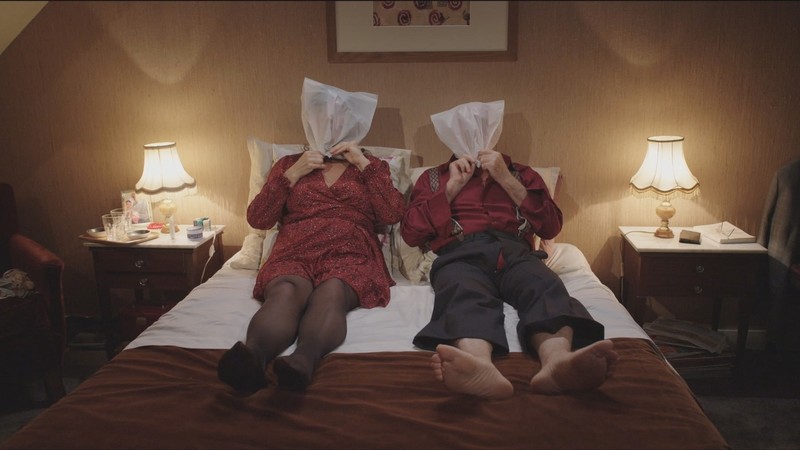 There is a lot to love about Bloody Oranges. The film is one that touches on themes not common in today's society, and it does so in stellar fashion. From its satirical use of violence to the haunting sadness it induces in the second half, Bloody Oranges is an emotional rollercoaster that will have you doubting your own morality at times. In fact, while some may be wondering where the name comes from, come to think about it, the name makes perfect sense. As the director, Meurisse for the film states, "On the outside, we're super sweet, we look attractive. But inside us, there's this bloody juice waiting to explode, and if I were to further intellectualize it, we're caught between the desire to be a social construct of being sweet and the savage drives that are feeding our hearts."
Think about it, and Bloody Oranges makes a lot of sense, and is quite an insightful film. It is not one with a lot of faults, and the ones it does have, are quite forgivable. And that is what earns it its place as a Cannes Hidden Gem. We give the movie a wholehearted recommendation.
What do you think about Bloody Oranges? How do you like our review? Let us know in the comments down below.
Stay tuned in to the Franchise Hound for the latest entertainment updates.