A Quiet Place Part 2 just hit the screens, big and small recently. And it has done phenomenally well, to say the least. It surpassed all expectations and made a killing at the box office, as well as home video. The Emily Blunt starter debuted with over 58 million in US Dollars, which is a huge chunk of amount of especially considering the current situation. In fact, the movie has set a new record in the post pandemic scenario in the US because of how much it earned in the situation. In fact, it earned just as much as it would have earned had it been the pre pandemic situation. Which is why it is all so impressive. And a sequel might just be on the table too. Which is what we are here to discuss. So keep reading on to find out more about it.
Read More: Legally Blonde: Reese Witherspoon Celebrates 20 Years With BTS Photos
A Quiet Place Part 2: About a Sequel
There is a lot to talk about when it comes to the sequel of a Quiet Place Part II. Just because of the huge amount of the potential that there is. And also because of the intent that the movie creators are showing. There is a huge amount of interest in a sequel after the huge success of A Quiet Place Part 2. In fact, a lot has already been revealed about the sequel by the production team itself. John Krasinski already has a lot of plans in his mind for the third movie and has set up everything according to that. He made the ending of the second movie conducive to the set up for a third movie and left space for it. That shows a huge amount of intent and interest in a third movie.
In fact, Emily Blunt, who is the star of the show, also said that Krasinski had a multitude of ideas under his hat regarding the sequel to a Quiet Place Part 2. She also said, "I think he just wanted to see how people responded to this one before he fully engaged his brain on the third one. But he has a couple of great ideas." Also, when asked about whether A Quiet Place could eventually become a trilogy, she responded in positive. "Why not?" was her answer.
Also, another thing that points to a third movie is the fact that Paramount, back in 2020, already announced another movie under the A Quiet Place franchise. While it is unclear if the movie will be a direct sequel to A Quiet Place Part 2, it sure does give us something to hold on to.
Is It Happening?
A lot of the evidence so far has pointed to the fact that A Quiet Place Part 3 might just be on the table. But there are also statements from the creators that further cement this. John Krasinski himself has given nods to references about a third film. He even said, "We even went so far as to put in a couple Easter eggs, so that if I did do a third one, they would connect back to the second one." Given how far they have gone, it would be disappointing if a third film doesn't happen.
Read More: Sweet Tooth | New Season | Release Date
A Quiet Place Part 2 Sequel: Release Date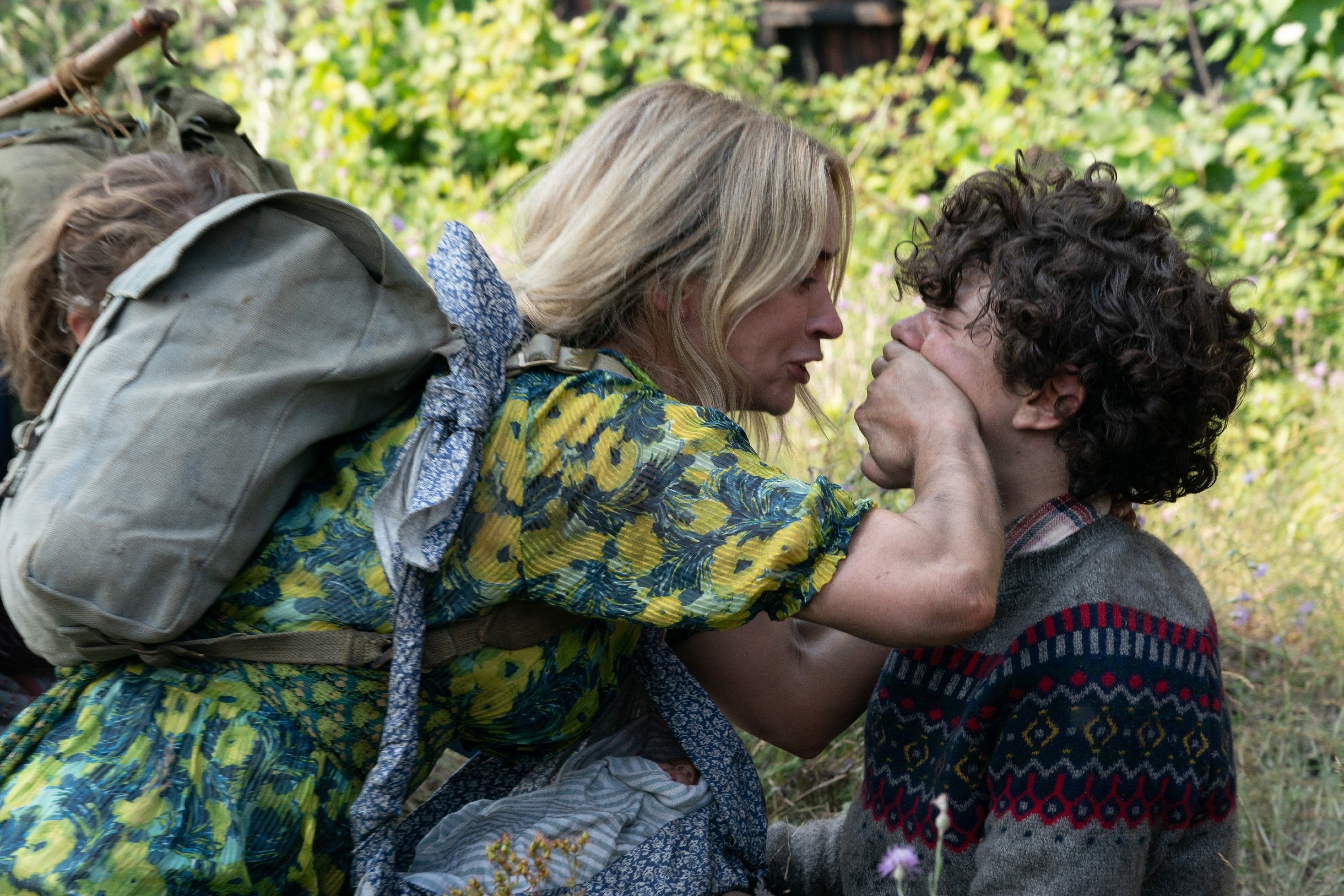 Now this is a really complicated question to answer. Because as we mentioned, Paramount does have a movie lined up in the franchise. But we don't really know whether it is a direct sequel to A Quiet Place Part II or a spin off to the franchise. The supposed release date for this next film in the franchise is 2022. But then again, we don't know if it is the sequel. A Quiet Place 2 was delayed for a year and released in 2021 due to the pandemic. So it would make sense if A Quiet Place Part 3 came out in 2023. But that is all we can really say for now with this limited amount of information.
In the meantime, make sure to catch A Quiet Place 2 in theaters. The movie is actually very good and we recommend it. Or you may watch it on Paramount+ if you have a subscription for the same.
What do you think? Will a sequel happen? If so, when will it come out? Let us know in the comments down below.
Stay tuned in to the Franchise Hound for the latest entertainment updates.