Amazon Prime's Val is the documentary that is going to change the way you think about Val Kilmer. The documentary, which is an account of the life of Val Kilmer, tells the story of how he went from a superstar to someone with multitudes of health problems. It sounds like quite an emotional story, don't you think? I think it is going to be a tear fest.
Are you a fan of biographies? Or auto biographies for that matter? While there is a significant difference between the two, it is a well known fact that both of them are memoirs of a specific person and the life that they lived. So are you someone who tends to be interested in the lives that people have led, influential or not? If so, Val is going to be right up your alley.
Val Kilmer is definitely an influence on this one. In fact, he had been hinting this since last year. Last year, he published I'm Your Huckleberry, which was an account of his life as a young artist and the times that he acted at the Juilliard. At the time, he filmed iconic films such as Real Genius, Batman Forever, Top Gun, Heat, and The Doors. These are all films you have already probably heard about. So I won't get too much into them.
Val Kilmer was a very successful artist by all means, with people swarming around him just to have a moment of his time. He is well known for his role as Batman, which he did very well and awed the audiences with his performance.
Amazon's new documentary is going to talk all about his rise and fall as a star. So let's talk about the newest series about an actor that was an icon for his time.
If you're a fan of biographies or even stories that talk about the lives of some famous or influential people, you should definitely read about Memories of a Murderer: The Nilsen Tapes | A Thrilling Documentary. This is one documentary that will really have you on the edge of your seats. I myself am a huge fan of documentaries and really thought that this one is worth watching. So do read our article and find out whether it is your cup of tea.
Val: About the Documentary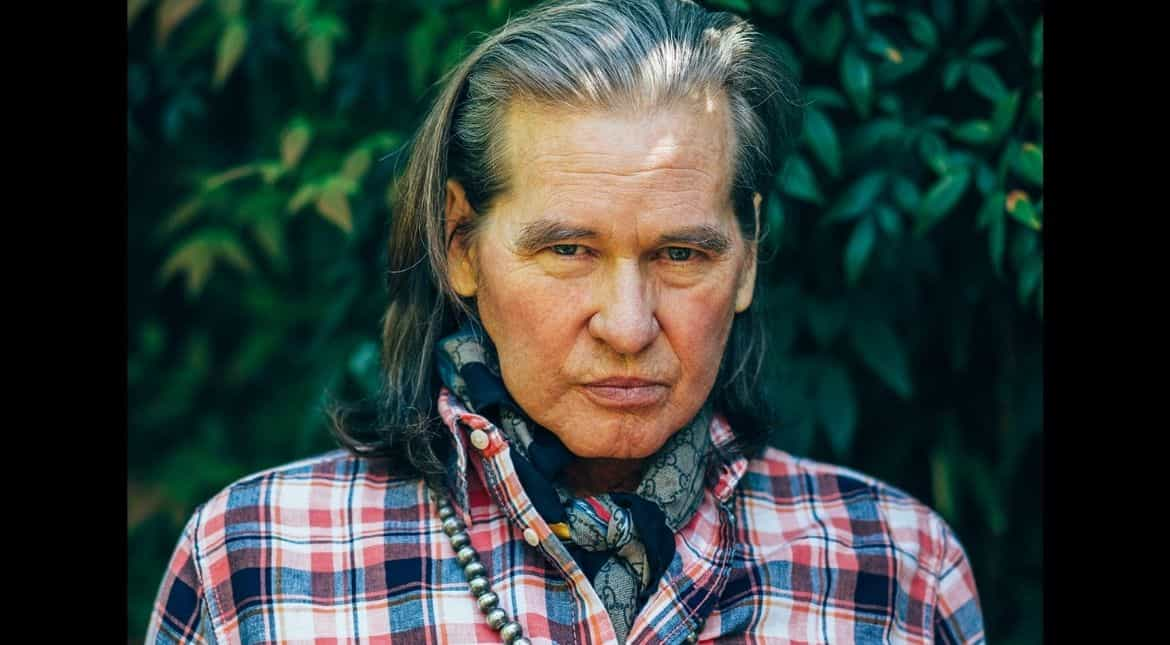 While there is not really much that one can talk about when it comes to a documentary, I still feel it would be good to provide you a sort of preview before you go in and watch it.
Val Kilmer has had a sort of different life than most movie stars than you can think of. Throughout his career, Val Kilmer was defined as sort of a difficult personality, by almost everyone that he ever worked with. He was an eccentric personality and was very difficult to get along with.
In fact, John Frankenheimer, in an interview, famously said, "I don't like Val Kilmer, I don't like his work ethic, and I don't want to be associated with him ever again," He also proceeded to call Kilmer psychotic in one of his final interviews before his death. That says a lot about Val Kilmer's personality, don't you think? It is an insult like none other for an actor.
The documentary talks about this as it switches between the old Kilmer and the young Kilmer. It shows footage from his younger days when he was on top of the world, and then switches to the old Kilmer, who needs medical aid to even speak, and that too is functional at best.
To give some context, Kilmer was, unfortunately, the victim of throat cancer, which took away a lot from him, and now he cannot speak properly and even had a permanent feeding tube installed on him. That is a lot to take in for anyone.
Speaking of such films, there is another one that you might like: Cocaine Cowboys: The Kings of Miami Is The Drug Show You Need To Watch. It is also based on a true story, and might just be right what you want to watch on a weekend. And we highly recommend it too!
Val: Should You Watch It
I think it honestly depends on you. If you're a fan of documentaries, then by all means, go ahead. But if you're not a fan of documentaries and even not interested in Val Kilmer, you will have a hard time being able to watch this. It is honestly up to you what you like. But all things considered, I would say it is a pretty well made documentary. Just needs the right person and mindset to watch it.
Val is an Amazon Prime exclusive and you can watch it on Amazon Prime Video, given that you have a subscription.
Watch Val on Amazon Prime Video
Val currently holds a rating of 7.9 out of 10 on IMDb, based on reviews from multiple users. That is quite a decent rating. IMDb is our preferred platform for all TV shows and films.
You may watch the trailer for Val here:
What do you think about the new documentary? Are you going to watch it? If you have already watched it? What are your thoughts on it? Let us know in the comments down below.
Stay tuned in to the Franchise Hound for the latest entertainment updates.