Barb and Star Vista Del Mar is perhaps a throwback to an era that we all fantasize about in bitter nostalgia. That is not to say that the movie is based in an old era, or that it has any relation to the same. But rather, it is the simple fact that we have not seen a movie like this one in a long long time. Barb and Star Go To Vista Del Mar is a romp that comes in an era of anything but romp movies. In fact, there is hardly anything that is fun and carefree about the world that we live in right now. Wouldn't you agree to that?
I'm personally a huge fan of comedy movies and dramas. They contain the best of everything and I find them to be huge in what they offer, even though it might not be in your face. That is just the way these movies are, and the sense of lightheartedness that they offer is something that is really invaluable to me. Fortunately, that is what Barb and Star Vista Del Mar is out to really accomplish, and that makes me really happy to talk about it today. It is not often that I get to review a movie like this one. And I'm certainly excited about it today. I'm sure you are excited to learn more about it too. So without much further ado, let us get right into it.
Read more: The Show You Have Been Waiting For Total Bellas Season 6
Barb and Star Vista Del Mar: The Review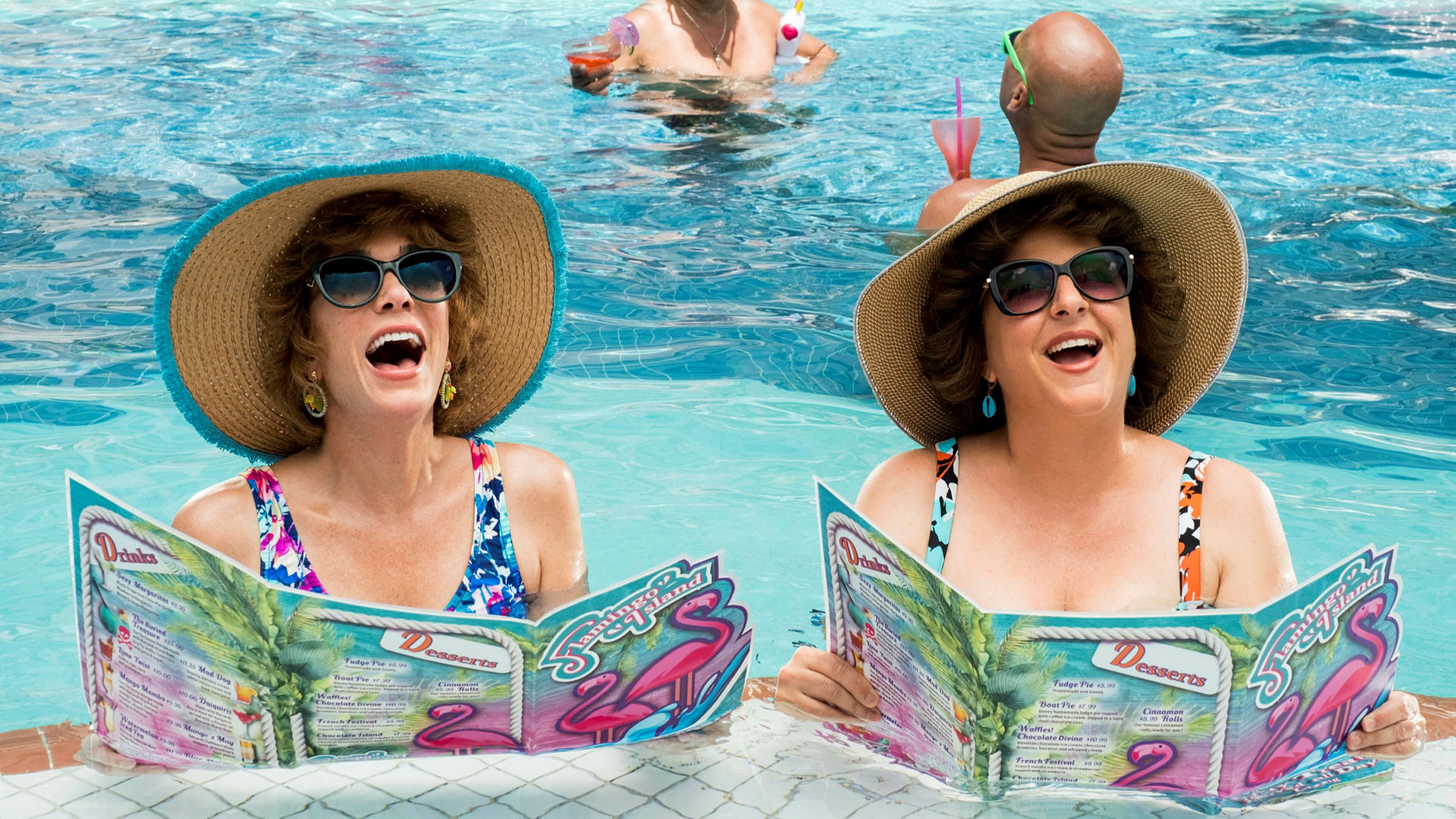 Brought to you by the girls who were behind the "Bridesmaids", a movie that came out over a decade ago and which fans of romantic comedies just loved, Barb and Star Vista Del Mar is the newest addition to the world of fun films that Kristen Wiig and Annie Mumulo bring to the big screen. Josh Greenbaum, in all his elegance, is behind the scenes here and acts as the director for the movie. He has teamed up with the ladies, who co-wrote the film together and brought to us a movie that only really wants one thing, and that is for its audiences to be entertained and to have fun. That is really not something you can argue against and is perhaps the reason that we all watch movies anyway.
Barb and Star Vista Del Mar is a movie that never treats itself too seriously. In fact, it is not even trying to fit in the mold of a typical movie. It is just doing what it feels is good for itself. And that is something that I really respect about it. In a time where things are so difficult due to the ongoing pandemic, perhaps a movie like this is what we need. Something that reminds us and takes us back to an era where everything was carefree. It is pure entertainment and is therapeutic at its best. Barb and Star are both ladies from Nebraska who have been living together since their divorces and eventually decide to take a trip to Florida, where they stay in a small town called Vista Del Mar.
Needless to say, things get hot really quickly and both the girls are having the time of their lives at the resort when things get even hotter. Played by Jamie Dorman, Edgar, a stranger man, arrives at the resort and the women instantly fall into a competition to get him first. They both crush on him really hard and you can feel a sense of rivalry between the two. They are not the only ones checking him out, however. The story for Barb and Star Vista Del Mar is not one that really makes a lot of sense when you look at it through the critical sense. But then again, it doesn't have to be. It is a movie that aims to entertain and make you laugh by the sheer amount of randomness and absurdity that it can introduce in the shortest amount of time.
Barb and Star are both really amazing characters and the chemistry here is something to really write home about. The characters both share a friendship that is really admirable and brought to life by the stellar performances of Wiig and Mumolo. If it was not for the two actresses, perhaps the chemistry between Barb and Star would not be so apparent either. It seems that the actresses have put in parts of themselves while playing the characters, and it really shows. Their interactions at some points in the movie are pure gold and will make you awe in adoration of them. The way they both lust after Edgar yet maintain the sanctity of the friendship is something that really puts a perspective on their relationship and is really awe inspiring.
The story here is also really amazing and doesn't fall flat in the grand scheme of things. Greenbaum, Wiig, and Mumolo have worked together to deliver a masterpiece that tugs at your heartstrings in the right way and at the right time. The movie is structured really well and there is never a point where you will feel bored. There is always a quip after the next one. And there is always something entertaining to look forward to. While the movie is not going to have you in awe of grand moments, it is not going to leave you dreading your presence in dull ones either. It strikes just the right balance of everything.
To really wrap things up, Barb and Star Vista Del Mar is an entertaining movie that will appeal to almost everyone and provide a sense of big comic relief in an era that is really difficult and dark for many of us. Those who are fans of comedies and dramas are definitely going to enjoy this one, with its well written comedy and sense of freeness and entertainment really raising the standards of such movies. If you are bored and free, then this is one you definitely need to watch.
Read more: Desperate Housewives Season 9: It Never Happened
Barb and Star Vista Del Mar: The Verdict
Barb and Star Vista Del Mar is a movie that doesn't need to cater to a specific set of audiences, and neither does it try to do so. That is its biggest win, and what really makes it amazing and sets it apart from others. It is uniquely generic and offers a good dose of entertainment and laughter for when you're feeling down. An amazing one in my opinion, it is one that I would recommend to everyone, regardless of their age.
Barb and Star Vista Del Mar is currently streaming on Amazon Prime Video. You may check it out at the following link:
Watch Barb and Star Vista Del Mar on Amazon Prime Video
The movie currently holds a rating of 6.4 out of 10 on IMDb, based on multiple user reviews. IMDb is our preferred platform for all movies and TV shows.
You may watch the trailer for the movie here:
Have you watched the movie? If so, did you enjoy it? What did you think about the duo? Let me know your thoughts in the comments down below.
Stay tuned in to the Franchise Hound for the latest entertainment updates.