It is always a good time for superhero movies. And DC and Marvel have a lot in store for us this year. Are you a fan of superhero movies? Or are you just a fan of superheroes in general? A lot of our audience is heavily invested in superhero movies and franchises, and I really hope you're one of them. Because today we're going to talk about Black Adam.
Surely you must have heard about Black Adam? It is one of the biggest upcoming releases that DC Comics is making. And I am so excited about it. Especially since it stars The Rock in the main role, along with an entire cast of amazing actors. Maybe it is just something about the character or the way that DC has managed to maintain a mysterious air around the movie so far. But whatever it is, color me intrigued.
And that is why I went to the depths of the internet and found out crucial information about the movie Black Adam for you. Today we are going to talk about the general stuff, the cast, the release date, and the news revolving around this upcoming movie. It is seriously an exciting time for us as DC fans and I really hope that this is going to be the movie that leaves Marvel in the dust.
So let's take a look at what's in store for us. And we are also going to talk about what this could mean for the franchise in the future. For now, though, we have Black Adam, and the Aquaman sequel to look forward to.
Talking about DC movies, there is just something about Justice League 2 that I cannot shrug off. The constant itch in my mind when it comes to the movie is just something else. You may read more about the movie at Justice League 2: Could Zack Snyder Make It Happen. I'm really excited about this prospect and look forward to seeing it happen.
Black Adam: About the Movie
Black Adam is the upcoming movie of the DC Universe. It is based on the character Black Adam from the original DC comics that is widely revered all over the world. Jaume Collet-Serra is behind the chair on this one, and is in charge of all the creative as well as logistical decisions for the film. He is already quite famous in the industry for his prior work mostly comprising of dark thrillers, and we expect the same level of work from him here.
While not much is known about the plot of the movie, we do have some hint of what the entire movie is going to entail. The movie is a direct spin off from the very famous movie Shazam!, which is also a part of the DC Universe. Shazam was received with a lot of love at its release. And ultimately the producers decided to give Black Adam a proper movie.
Another point I need to reiterate is that the film comes with a stellar cast. DC has really gone all out on this one and have managed to bring on a top notch cast for the movie. But more on that later.
In the meanwhile, I would like to talk about another DC movie that has just hit the trailers and I really loved. You know the guy behind Guardians of The Galaxy? The director, James Gunn, has returned in full form to direct The Suicide Squad. The Suicide Squad: James Gunn's Genius Brainchild is where you really need to be right now. It is just a phenomenal one and I really loved it. Do watch it right away!
Black Adam: Cast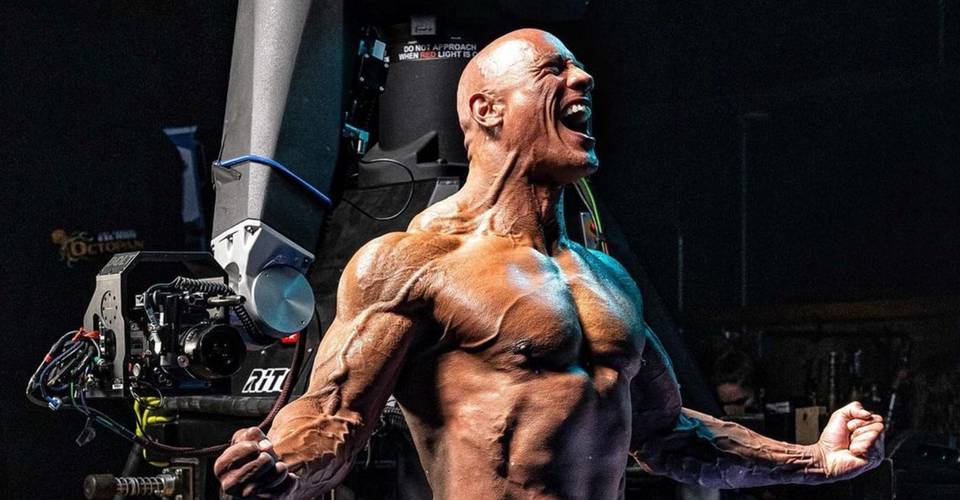 Now this is something that I was really excited to talk about. Black Adam comes with a star studded cast and is one that I am really looking forward to. For starters, the movie is starring Dwayne "The Rock" Johnson in the main role. In addition to the main role, it also has stars like Pierce Brosnan playing supporting roles in the film.
The full details on the cast are given below:
Dwayne "The Rock" Johnson is going to be starring in the main role as Teth-Adam or the Black Adam. Black Adam is someone who has been imprisoned for 5000 years and returns with a spirit for vengeance. He is the anti superhero here and isn't particularly a fan of our beloved Shazam.
Noah Centineo is going to be playing the role of Atom Smasher. Manipulating his own physical form is a sleight of hand for this guy.
Aldis Hodge is going to play the role of  Hawkman, leader of JSA.
Sarah Shahi is going to be starring as Adrianna Tomaz.
Quintessa Swindel is going to be playing the role of Cyclone, who is also a fellow member of the JSA.
And finally, Pierce Brosnan, famous for his role in James Bond, is going to be playing the role of Kent Nelson/ Doctor Fate.
Are you a fan of the DC Universe? Army Of The Dead: Zeus Origin Story Leaked is something you need to check out. It is directed by the man behind the scenes on most DC movies, and we're sure you're going to love it.
Black Adam: Release Date
Now comes the part that most of you have been waiting for. The release date is something that everyone wants to know at this point. And I am pleased to inform you that we do in fact have a release date for the movie. DC has announced the release date for Black Adam to be July 29, 2022. Now there is still quite some time before the movie comes out, but the excitement doesn't die down. In fact, it makes me that much more excited. And I'm really looking forward to it. It is going to be phenomenal, and I cannot wait for it.
You might also be interested to read about The Lost City Of D: Potential Release Date, Plot, Cast, All We Know
Black Adam: Latest News
Now comes the latest news for the movie. I'm sure you're excited for the latest happenings related to the movie. You do want to know what the cast has been up to, don't you? Well, I am pleased to inform that Dwayne Johnson recently revealed on his Instagram account that he has wrapped up the shooting for the movie. That is big news for all of us fans.
Dwayne Johnson said in his post, "That a wrap on BLACK ADAM Incredible journey. Hardest undertaking of my entire career physically & mentally. Worth every second. Boundless gratitude to my 1,000+ crew members, actors, and director, Jaume Collet-Serra. The hierarchy of power in the DC Universe is changing. BA"
Now that is big news for all of us fans. I'm sure as hell excited for Dwayne Johnson's new movie. Are you?
DC has also revealed the trailer for the movie and I really liked it and it made me fall in love with the movie. You may check it out below:
What did you think about the movie? Are you excited for it? Did you like Dwayne Johnson's new post? Let me know in the comments down below.
Stay tuned in to the Franchise Hound for the latest entertainment updates.