Black Widow has been on the calendar of every Marvel fan for the longest time now. The movie was announced so many years back. Since then, fans of Natasha Romanoff have been waiting for the much awaited movie. Black Widow hasn't had a movie based on her before this, and she was a major part of the Marvel Universe and Avengers all throughout till Endgame. So it was only obvious that fans of the universe were getting impatient for the movie. Black Widow is an amazing character in her own right and deserved her own movie. And now that it is finally here, we are going to take a look at what the initial reviews for the film say. We can easily say that things are looking good, and we are all the more merrier for it. So let's find out what the critics have to say.
You might also be interested in The Karate Kid: Coming To Netflix
Black Widow: Critic Reviews
The critic reviews for the movie have just started pouring in, and they seem mostly positive. There are hardly any negative reactions to the film. And even those that do seem negative have positivity to them. So that is a good thing to see. And all this makes us seem that Scarlett Johansson may have a winner with this one. It is surely going to do amazing at the box office, and fans will surely not be disappointed.
Variety, in their initial review for the movie stated some pretty positive things. They stated that Scarlett's character has been a kick ass fighter in sleek leather since her debut in Marvel, and he expected more of the same from Black Widow. But the movie went much further than that. And it is so much more than all of that. It's more interesting and absorbing.
The Guardian has had similar positive things to say about the movie. They stated that the well overdue Black Widow is finally here, and they're really happy with it. They found the film highly enjoyable and it is the film that Black Widow, as a character, deserved for the longest time.
IndieWire, in their review, stated that Black Widow was a well made film and credited its creators. They also stated that they really liked the dynamic established by the movie between the four characters, especially Yelena. The dynamic is a really interesting part of the film, just until it unravels down to pure fighting sequences and big spectacles, in typical Marvel fashion. But that is something that comes with the territory when it comes to Marvel films.
The Verge also had mostly positive words for the movie, stating that it is a solid action movie for what it is.
Slash Film wasn't too impressed with the film though, stating that the movie was typical of Marvel, and found itself burying Black Widow's character once again.
Read More in upcoming movies: Race 4 Expected To Roll Out By Year End: All You Need To Know
Black Widow: Release Date
All these reviews paint the movie in a very solid light. We are surely excited and ready to go. Now there's just the question of the movie coming out. Most of you might be curious about the release date for the movie. And we won't leave you disappointed. Black Widow hits the screens on July 9. So you might want to clear your schedule, if the movie is one you want to watch on day one. It is going to be a big one, and tickets will run out fast. So make sure you get yours. We'll be getting ours for sure.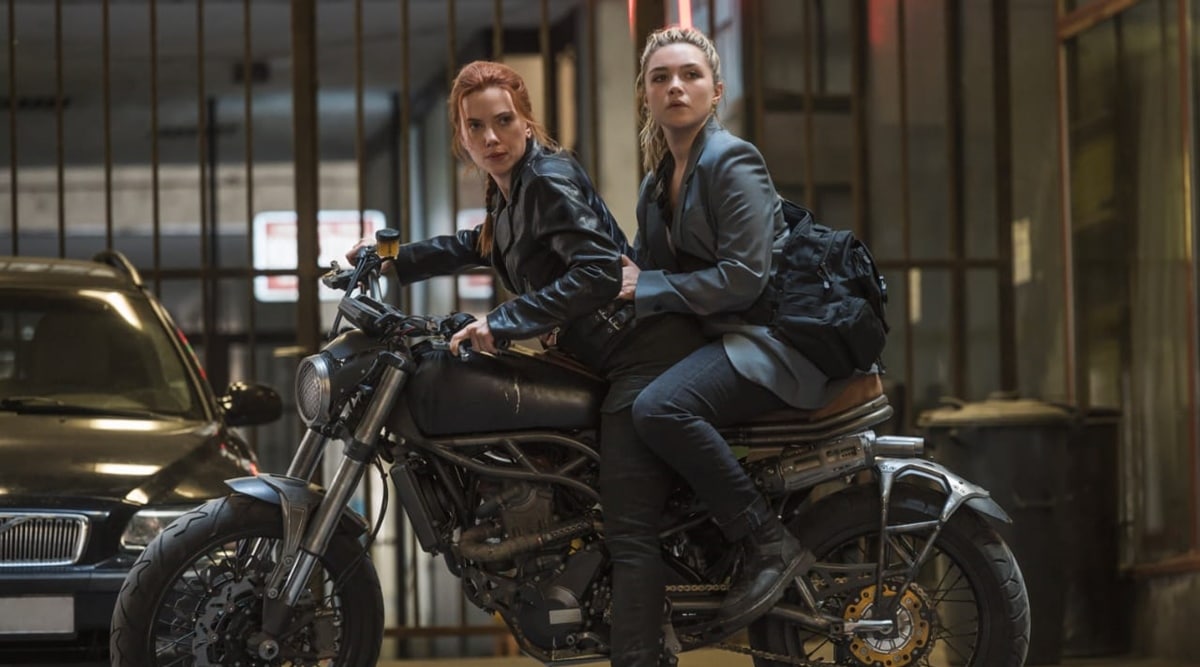 What do you think about the reviews? Are you sold on the movie? Or do you want to wait for the release? Let us know in the comments section down below.
Stay tuned in to the Franchise Hound for the latest entertainment updates.