MMA might be one of the most prestigious fighting sports in the history of sports. It is a form of martial arts that blends different styles and brings them together as a better whole. With a worldwide audience, MMA has been on the news front pages for a long time now. That naturally sparked the need for a movie centered around MMA, just as there are so many that are centered around baseball and football. Not that there aren't movies that revolve around martial arts, but they are quite restrictive in their audience. Born a Champion aims to eliminate that. Reaching a worldwide audience, Born a Champion is a movie that is centered around the world of MMA and its protagonist, Mickey Kelley. It is a true ode of respect to the sport and tries to tell an interesting story for its fans.
Made around people who are actually stars and practitioners of MMA, Born a Champion is quite an authentic film and follows the accuracies and intricacies of the sport to a T. Written by Sean Patrick Flanery, the movie is sort of a project based around his own experiences with MMA and is his genius brainchild and gift to the Martial Arts industry. The movie flows along the lines of a documentary, while actually not being so, and tells the story of Mickey Kelley, who is played by Flanery here. How many of you here are fans of fighting? And how many of you are fans of martial arts? If you are, then this movie is already sounding like a treat for you, and you are definitely in for a ride. So without much further ado, let us talk all about Born a Champion.
Another movie that might capture your interest is Father Of The Bride 3 (ish): A Sequel (Sort of). Father of the Bride is an age old comedy that centers around an overprotective father who won't let his daughter marry. And now, the cast has come together for a sequel. Read all about it if you're a fan of the original Father of the Bride films.
Born A Champion: A Review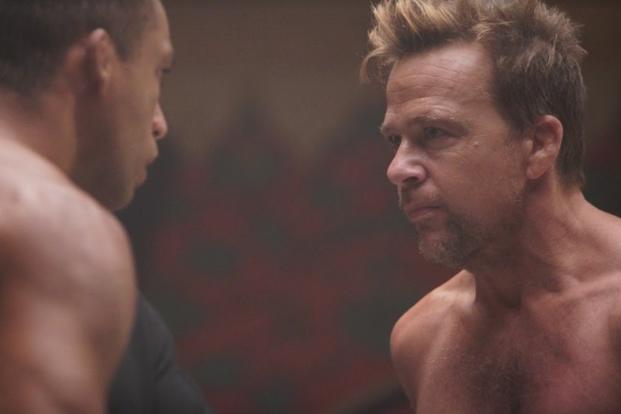 Now, Born a Champion takes us on a journey about the legendary Mickey Kelley, who is shown as a prolific MMA fighter in the film. Maurice Compte, who plays the role of Rosco, here, starts narrating the story of how he met Kelley.  He was surrounded by some goons in a parking lot, having a hard time, when Kelley came on the scene. Seeing Rosco's predicament, Kelley took out the three goons with relative ease, and eventually became close friends with him. Rosco even let him nickname him Taco.
The story continues from there and we get to know about Mickey's fighting style, which is a method derived from Brazilian Jiu-Jitsu, and doesn't make use of punches to knock the opponents down. Mickey can render his opponent unconscious within seconds of going up against them, and his art form is the answer. We see Mickey going on his own adventures, teaching martial arts to kids, rescuing an American woman from the clutches of sexual trafficking, and eventually taking her back with him.
The woman Layla, played by Katrina Bowden, eventually marries Mickey, and they lead a good life together with kids, making for a very awe inspiring moment and a very adorable vibe to the movie, and shifts the focus to family and love. And that is one of the strongest points of this movie despite its roots in Martial arts. I never expected these things to matter in a movie like this one, but they certainly added a lot, and I really enjoyed that.
In the climax, Kelley gets himself into a professional MMA tournament, and gears up for the fights that truly matter. Given his advanced age, there is a lot of skepticism surrounding him, and all bets are against him. Despite that, he makes it quite far into the tournament, carriyng himself with a lot of grace. That is, until he comes up against Blaine. Blaine ends up beating Kelley and leaving him with a detached Retina, rendering him unwell to participate further, and causing him issues.
But Kelley finds himself in a rematch with Blaine again, and all his cheating from the first match is already out in the open. It turns into a thrilling match, with both the men fighting for their fame, and the one with integrity and real skill comes out on top.
You might also be interested in John Wick 4: Plot, Release Date, And All You Need To Know. John Wick is one of the most famous franchises in the history of action movies. Starring Keanu Reeves in the main role, the franchise is back with its 4th movie. Read all about John Wick 4 to find out what the new movie has in store for you.
What is Born a Champion Like?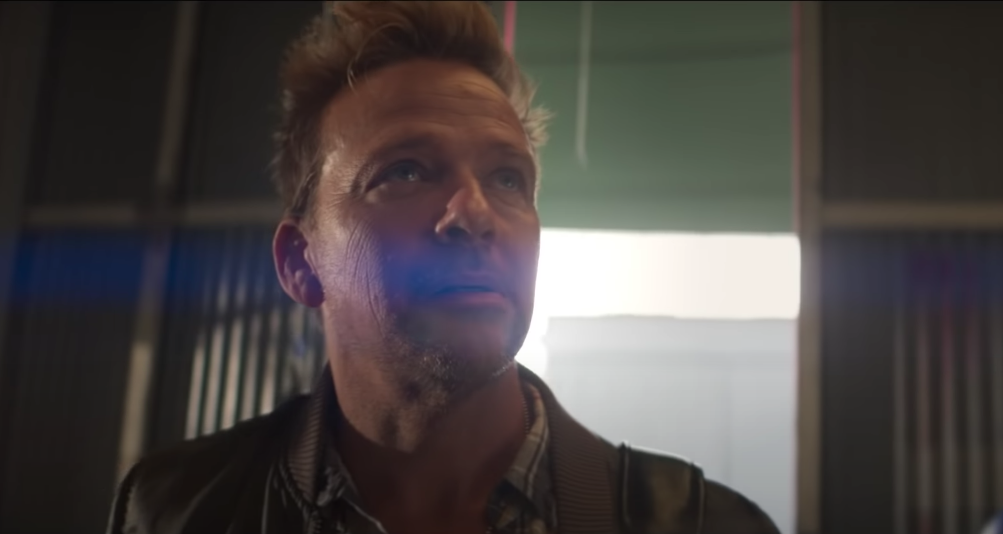 All of this makes for quite a riveting story that takes us on a journey that is filled with passion, emotion, love, and a sense of bonding. Born a Champion is all of those things, and manages to balance each of them pretty well. It is difficult to raise questions against the production of the film with the way everything is handled. 
I found myself cheering for Kelley in the later stages of the movie, and Born a Champion had me engrossed in the events that took place in the movie. Despite knowing everything, there is a sort of thrill that the movie brings with each new scene, and that is something to really admire about it. 
One criticism of the movie arises from the fact that it is so closely rooted in MMA, that it tends to miss out on other parts of the story. But I feel that it is really the crux of the movie, as the writer himself is an MMA star, and the movie is exactly what he wanted it to be. So I have no complaints on that part.
Some things, could of course be better. The plot could have had more twists and the narration could be a little more elusive. But other than that, unless you're not a fan of films centered around sports, there is not much to complain about.
The acting is quite good here, and I really appreciate the choice of the cast as they all give amazing performances that really make you feel for the characters. It is all handled with a lot of class and grace, and I really liked it.
You might also be interested in Lost Girls And Love Hotels: A Steamy Review. Lost Girls and Love Hotels is an erotic movie that centers around the psychological issues faces be Alexandra Daddario's character as she resides in the foreign land of Tokyo. It is a movie that is centered around eroticism and dark themes. Read the full review if that is your cup of tea.
Born a Champion: The Verdict
Born a Champion is a movie that is not for everyone. That's the truth. But that doesn't make it a bad movie at all. It is a good movie that is suited for people who are into MMA or those who genuinely enjoy a sports oriented flick with a bit of emotion and romanticism. And so, it has my appreciation and I would say that I liked the film. I recommend you to watch the film.
Born a Champion is currently streaming on Amazon Prime Video. You may watch it at the following link:
Watch Born a Champion on Amazon Prime Video
Born a Champion currently holds a rating of 6.9 out of 10 on IMDb, based on multiple user reviews. IMDb is our preferred platform for all movies and TV shows.
You may watch the trailer for the movie down below:
What do you think about the movie? Are you interested in it? Are you going to watch it? Is MMA something you like? Let me know in the comments down below.
Stay tuned in to the Franchise Hound for the latest entertainment updates.