As one of the pioneers in modern digital audio, Bose has always had an upper hand over others when it comes to the quality of products that it manufactures. However, that changed when the world rapidly started switching to true wireless earbuds in favor of the old wired or neckband earphones that we have all gotten used to over the years. Bose simply didn't have an option that could beat out the majority of earbuds out there when the trend was starting out, and people were taking notice of the brand falling behind. But the brand did respond, and it did so in immaculate style when it launched the Bose QuietComfort Earbuds a couple years ago. Since then, there has been no debating the engineering over at the Bose.
But what exactly is it that brought Bose back up to the competition? What could it have been that seemingly brought them back into trend after they fell behind so heavily? These are some questions that might pop up in your mind as you consider that Bose is a premium brand and there is a small subset of the population that is actually going to be buying it. So being such a niche product and still retaining its oomph factor is something that is really commendable and brings into question the product that they put out to bring themselves back in the game.
And that is exactly what we are going to do today as we take a deeper look into what it is that makes these Bose headphones so special. So let's take a more detailed look at them.
Read more: Jabra Elite 3 Review: A Budget Monster
Bose QuietComfort Earbuds: Innovation Is Bose
While truly wireless headphones are something that cannot really be attributed to any one brand, Bose still deserves points for innovation here as it brings something that has the fidelity and functionality of a much larger headphone into something that is smaller than your thumb. When the brand launched the Bose QuietComfort Earbuds, not many were wowed by the design, because it had become old news by then. However, the concept of wireless buds was still in its infancy and there were not many that had been able to do a good job of it.
So when the Bose QuietComfort Earbuds came out, even though it didn't turn many heads, it brought into question the fidelity of all the other products out there that were retailing for a similar premium and offering sound and functionality that was simply subpar to that which Bose offered with its latest offering. Don't get me wrong. The Bose QuietComfort Earbuds do have their issues and the way the brand has handled certain things here definitely comes in the category of uninnovative. But looking at the larger picture, all those flaws tend to fade away.
Read more: OnePlus 10 Pro: A Worthy Successor?
The Good
The first thing that you will notice about the Bose QuietComfort Earbuds is simply the noise cancelation that they offer. There is simply no comparison to the sound cancelation technology that Bose has been using on its headphones for quite a while now. However, before the release of the Bose QuietComfort Earbuds, this technology was fairly limited with Bose restricting it to its over-the-ear lineup. But with the release of these new innovative wireless earbuds, Bose changed its strategy and opted for something that would simply blow away the competition.
The noise cancelation on the Bose QuietComfort Earbuds is simply a class apart and mirrors that which is offered on its larger headphones. It is quite far ahead of its competition and the way that it works so wonderfully is a wonder in itself. All outside noise is filtered and kept out in a way that I have simply not experienced before, and the Bose QuietComfort Earbuds make sure that there is no disturbance to your music unless you want there to be. For instance, removing one earbud from the ear switches down the noise cancelation on the other ear as well as the earphone notices that you are removing it to listen to something. If that is not innovation, then I don't know what is.
But that doesn't even begin to describe what makes these so good. The sound quality on the Bose QuietComfort Earbuds is simply unbeatable at the price. Pair that with the comfort that the earbuds provide for a full day of listening, and you have got yourself a pair of earbuds that are nearly perfect in every way imaginable.
The Bad
However, not all is good with the Bose QuietComfort Earbuds. While the earbuds do some things excellently, they fail in others. The fact that Bose still doesn't support multipoint support on its earbuds is somewhat shameful given what the brand is charging for its new earbuds. Pair that with the rather large charging box for the earbuds, you have got quite a hefty package that takes away from the actual wonder that the earphones provide when used right.
Read more: iPhone 14: All The Latest Rumors
The Verdict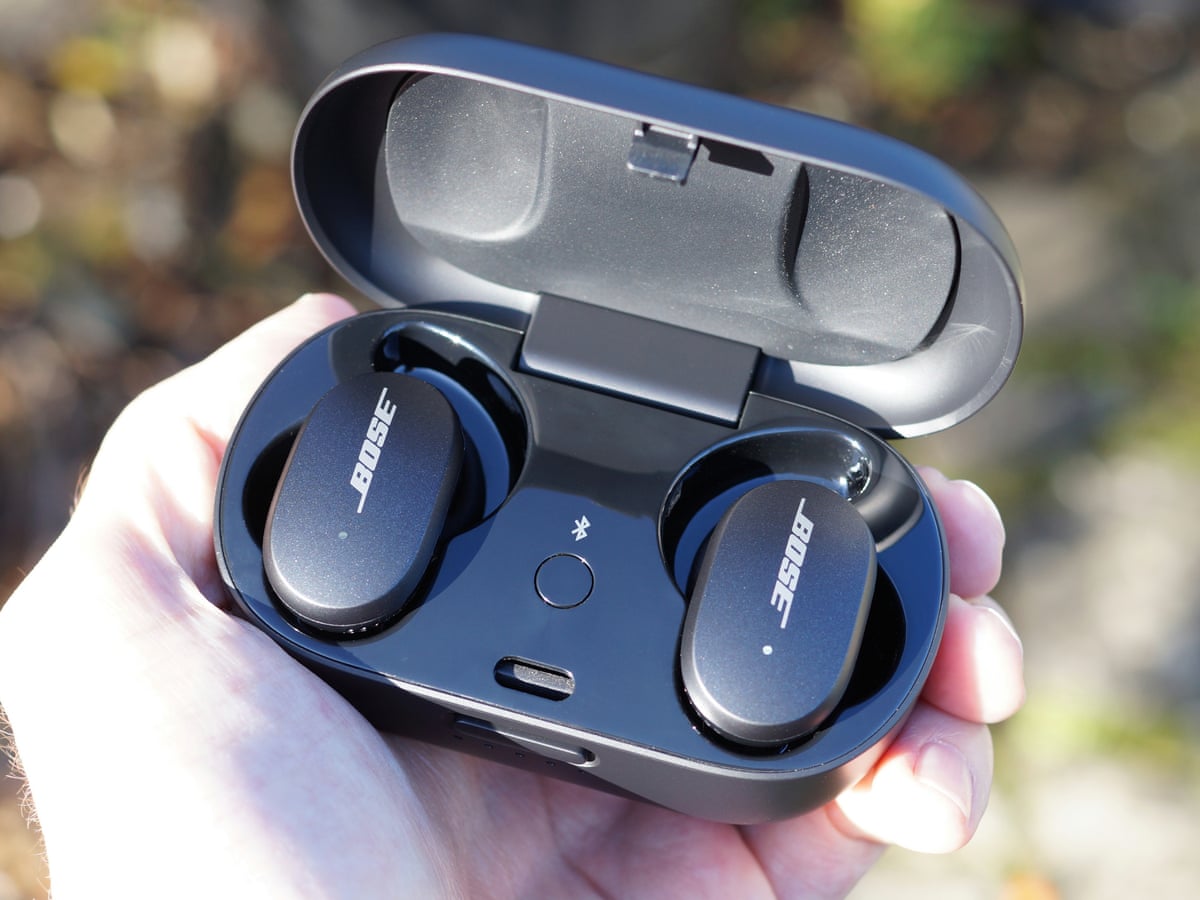 Now, coming to the part you've been waiting for, I would highly recommend the Bose QuietComfort Earbuds to anyone who is looking for a good pair of earbuds in the $300 price bracket. It easily beats out the competition and has an identity of its own.
You may check them out here:
Bose QuietComfort Earbuds Official Page
As usual, stay tuned in to the Franchise Hound for the latest in technology.