Joe Carnahan has been a subject of particular interest for me lately, especially considering his new movie Boss Level. Now Boss Level is a movie that you probably would not have heard of, but it is one that definitely needed to be reviewed. The movie is one that simply didn't make it to as many screens as it should have and definitely suffered under the weight of its relatively unknown origins. But we are going to take a step in the opposite direction today and talk about Boss Level in detail.
Are you a fan of science fiction movies that break the genre and go above and beyond with their stories? If so, then you are in the right place because Boss Level is one of them. Taking on a video game style that never gets old, the movie takes on inspiration from movies like Edge of Tomorrow, which was a blockbuster at the time, and adds its own hint of madness and innovation to that concept. Sounds interesting? Well, that is because it is. It is one of the most innovative science fiction films I have seen in some time. And that is why I'm so excited to review it today. So let us talk more about the movie, and whether it is worth a watch.
Read more: High School Musical: The Musical Season 2 Renewed!
Boss Level: The Review
On the surface of it, Boss Level might seem like any other science fiction movie without a lot going for it. And that would even be true to some extent. But it is in the way that it is ordinary yet does things so well that its real strengths lie. The movie stars Frank Grillo in the main role as the protagonist Roy Pulver, a Navy SEAL. Pulver is married to a scientist Jemma, played by Naomi Watts here, who is working on a top secret project by the name of the Osiris Spindle. The project is headed by Colonel Ventor, played by Mel Gibson, and it seems that he is in no way pleased about Grillo's character.
Roy and Jemma's marriage is evidently at its lowest and he goes to her in a moment of clarity and asks for her to work on it with him and to bring back the spark. Jemma, in her predicament, is not able to tell him her problem, and it leads to one of the most emotional moments of the film as they both bring an emotional rawness to the scene that is not easy to come across.
The next day, things start to go weird. Roy wakes up and realizes that he is being hunted by an assassin who will stop and do nothing and is trying to kill him with a machete. He gets killed and wakes up the same day once again. He realizes that he is stuck in an infinite loop and there are assassins who are out to get him. What they are out for, he doesn't know. But the fact that he is in constant danger and is living the same day over and over again is quite clear to him. Here, you would be able to draw a parallel to Edge of Tomorrow where Tom Cruise's character dies over and over and over again.
Roy tries to figure out what's happening, and in the same fashion of trial and error, makes his way through the day after realizing the patterns surrounding him. Soon, he discovers that Jemma is dead, but is unable to theorize why all of this is happening. Again, the emotional angle of the film comes into strong play, something which we are not used to seeing from science fiction movies. He gets desperate to find out the reason for this loop he is stuck in and gets one step closer every day.
What is interesting is the fact that Roy has to get creative about everything and figure his own way out of things in the span of one day. This is a constraint that forces the film into a more innovative direction and allows room for a lot of cool sequences. Edge of Tomorrow, as you might remember, was not so restricted in terms of the time and the constraints put upon the character. Boss Level, however, is very innovative in this area, and it makes for a really interesting watch.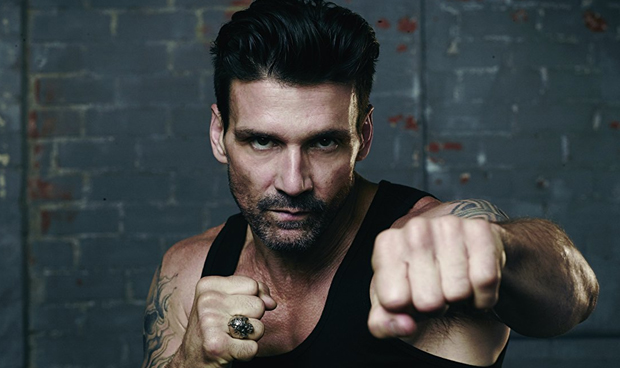 The action here, too, is enthralling, and you would not feel cheated by going in expecting a lot. Because it does deliver on that front, and the way things transpire is something to behold. The action is always fresh, and each fight has its own essence and character. That is something to admire in a time when fights in action movies all but blend together into one single whole. Here, you will feel a sense of variety and would be able to truly enjoy it.
The emotional expression of the movie is yet another strong point, as has been stated earlier, with some particular sequences bringing a certain warmth or coldness to the hearts of the viewers, and making for a truly riveting watch. It is not very common in movies of this genre, and I was really happy to see it here.
However, talking about the genre of the movie, that is perhaps its biggest downfall. The concept that the movie is based on is one that has been explored before in great detail. While the movie expands upon it and gives it its own twist, it is still one that is quite derivative and owes a lot to the movies that came before it. I'm not complaining though.
The screenplay and acting have to be one of the strongest points of the film, especially considering the enthralling performance that Frank Grillo has given here. His performance never lets down and he has done an absolutely amazing job here conveying the emotional depth of the character as well as bringing a sense of rugged masculinity to him. He was a great choice for the character and has done well in the role. The supporting cast, too, has done an amazing job, as expected, and deserves some well earned accolades.
Read more: Star Trek Discovery Season 4: International Release
Boss Level: The Verdict
Coming to the verdict for the movie, it is quite easy to recommend it. If you're a fan of science fiction, you are definitely going to enjoy it and it is going to be a great experience for you. Filled with action packed performances and emotional sequences, the movie makes for a perfect blend of entertainment and scientific jargon that will keep you on the edge of your seats.
Boss Level is currently available to stream on Hulu. You may watch it at the following link:
The movie currently holds a rating of 6.8 out of 10 on IMDb, based on multiple user reviews. IMDb is our preferred platform for all movies and TV shows.
You may watch the trailer for the movie here:
What do you think about the movie? Have you watched it? If so, did you enjoy it? Let me know in the comments down below.
Stay tuned in to the Franchise Hound for the latest entertainment updates.