It's Marvel week here right now, and I just cannot stop going on and on about Marvel and the MCU. It's become sort of a passion of mine, just like it is for many of you who religiously follow Marvel and their movies. How many of you here prefer Marvel over DC? Or how about the opposite? Whichever way you lean, you have to agree that Marvel makes some pretty phenomenal movies, and they always land the best way, not matter what the franchise. That is something I really appreciate about the Marvel Cinematic Universe. And Captain America happens to be one of my favourites. So you can imagine the immense sense of gratification and satisfaction I felt when I heard about the upcoming Captain America 4. Yes, it is really happening, and it is going to be just phenomenal.
Captain America began with the story of Steve Rogers in a time long long ago, and became a saga of time travel and fighting for the protection of the world that they lived in, and protecting the people. It was quite an elaborate affair, and Captain America quickly became one of the most demanded and popular heroes of the MCU, second only to probably Iron Man. Captain America has already had three phenomenal movies, each of which is amazing in its own right, and that I adore for different reasons. First the original movie came out, which highlighted the growth of Steve Rogers from a small man to a well built fighting machine, and was followed by the Winter Soldier, and then ultimately followed by Civil War. And now, we have discussion of a Captain America 4. Now fans might be wondering what becomes of Steve Rogers. And we're going to answer all of that. So let us get right into it, without much further discussion.
Talking about the Marvel Cinematic Universe, Captain America isn't the only exciting movie coming up. You might also want to check out Fantastic Four: All We Know About The MCU Release. Primed about the same time as Captain America 4, Fantastic Four is finally coming to the MCU, and it is going to be huge. So read all about it to find out all the latest news.
Captain America 4: Anthony Mackie Suits Up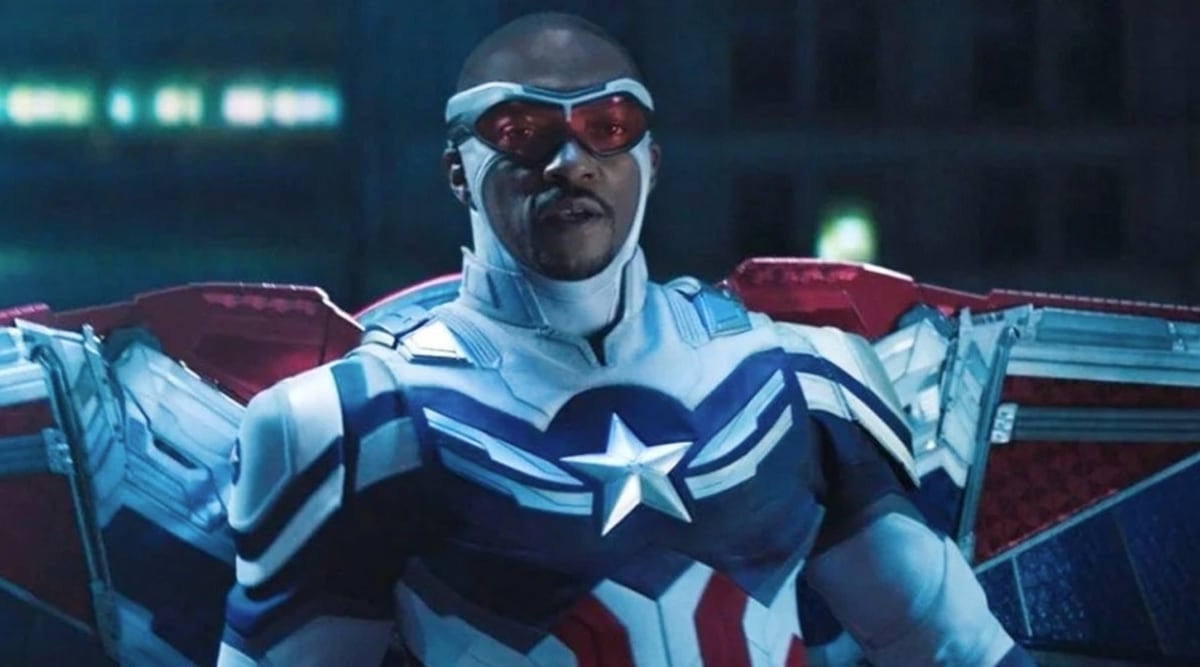 For fans of the MCU, this shouldn't really come as a surprise. But for those of you who aren't well versed in the chronology of the Marvel Cinematic Universe, there is a lot to catch up on. Throughout the course of the MCU, Stever Rogers took the role of Captain America and held the shield. He began his journey in Captain America, reunited with his friend Bucky Barnes in Captain America: The Winter Soldier, and then, in the last movie titled after him, he went up against Tony Stark in an internal conflict among the Avengers.
But that was not the end of it. The Avengers eventually teamed up and went up against Thanos in Endgame, and after their victory, something major happened for Captain America. Steve Rogers decided to live out his days peacefully with the love of his life, grew old, and then eventually handed over the shield, and the responsibility that came with it, to the Falcon, played by Anthony Mackie.
Anthony Mackie starred in the series The Falcon and the Winter Soldier, and slowly but surely, started fitting into the shoes of Captain America, and officially assumed the role too. So Anthony Mackie is now all set to take the lead in the next Captain America movie, and the world is primed and ready for it. And I'm personally really excited to see him reprise the role played by Steve Rogers, and how Sam Wilson is going to change as a person. There is a lot to consider, and I'm really looking forward to it.
It has been revealed that work on Captain America 4 has begun, and while no director has yet been appointed for the movie, work on the script is underway, and Spellman and Musson from The Falcon and the Winter Soldier are handling all of it. So that is something really exciting to hear given the chemistry that Mackie already has with the writer.
Talking about the casting for the movie, again we don't really have a lot of detail about what the film is going to entail, but we do know that Anthony Mackie is going to take the lead. Alongside him, we might get to see Sebastian Stan reprising his role as the Winter Soldier, but other than that, we really don't know anything about the cast, or what plans Marvel might have in store for us.
You might also be interested to read more about Guardians Of The Galaxy Vol. 3: Release Date, Cast, All You Need To Know. Guardians of the Galaxy 3 is the upcoming film in the MCU that most have been waiting for. It is the epic conclusion of the trilogy that James Gunn started. So check it out if you're a fan of Captain America. You cannot miss this!
Captain America 4: Release Date
Coming to the release date for the movie, we have good news and we have bad news. The good news is that we have sort of an idea when the movie is going to come out. And the bad news is that it is a long long time away, and we don't know exactly when it is going to come out for sure. So given Marvel's release schedule so far, we estimate that Captain America 4 might premiere at some point during late 2023. Marvel already has a tight packed schedule for 2021 and 2022, and 2023 is also under a lot of production stress. So it is rumored that the movie is going to come out in Q3 or Q4 2023.
You might also be interested in Matrix: Resurrections Finally Unveiled In New Trailer
Captain America 4: Final Words
And with that, you now know all that you need to know about the upcoming Captain America movie. Captain America 4 is certainly going to turn a lot of heads as Steve Roger leaves the role, and it is certainly going to be exciting, which is pretty much the standard Marvel affair. It just remains to be seen the direction Marvel decides to go with the film.
You may check out Captain America 4 on IMDb.
What do you think about Captain America 4? Are you excited for it? Are you a fan of Captain America or the MCU? Let me know in the comments down below.
Stay tuned in to the Franchise Hound for the latest entertainment updates.