Cars is one of the most loved animated franchises of all time, having its own legacy that it brought about with the story of Lightning McQueen back in 2006. Being someone who saw the film in their childhood, it is one of the most memorable movies of that time, and I absolutely loved it. Created through a collaboration between Disney and Pixar, Cars was a movie that sprawled about a whole new franchise that amassed every type of merch that you could think of. Consequent to the success of the first movie, two more movies in the franchise were released over the years. And now, rumors of Cars 4 have been circulating the internet with little truth to them. On the other hand, Owen Wilson has recently taken to Saturday Night Live to show what an R-rated Cars 4 could look like. Read on to find out the whole story.
You might also be interested in Will the Big Mouth Season 5 is back on Netflix? You might be wondering if Big Mouth is ever returning. Don't worry, because we have your book. Check out the link to find out the latest season 5 news.
Cars 4 on SNL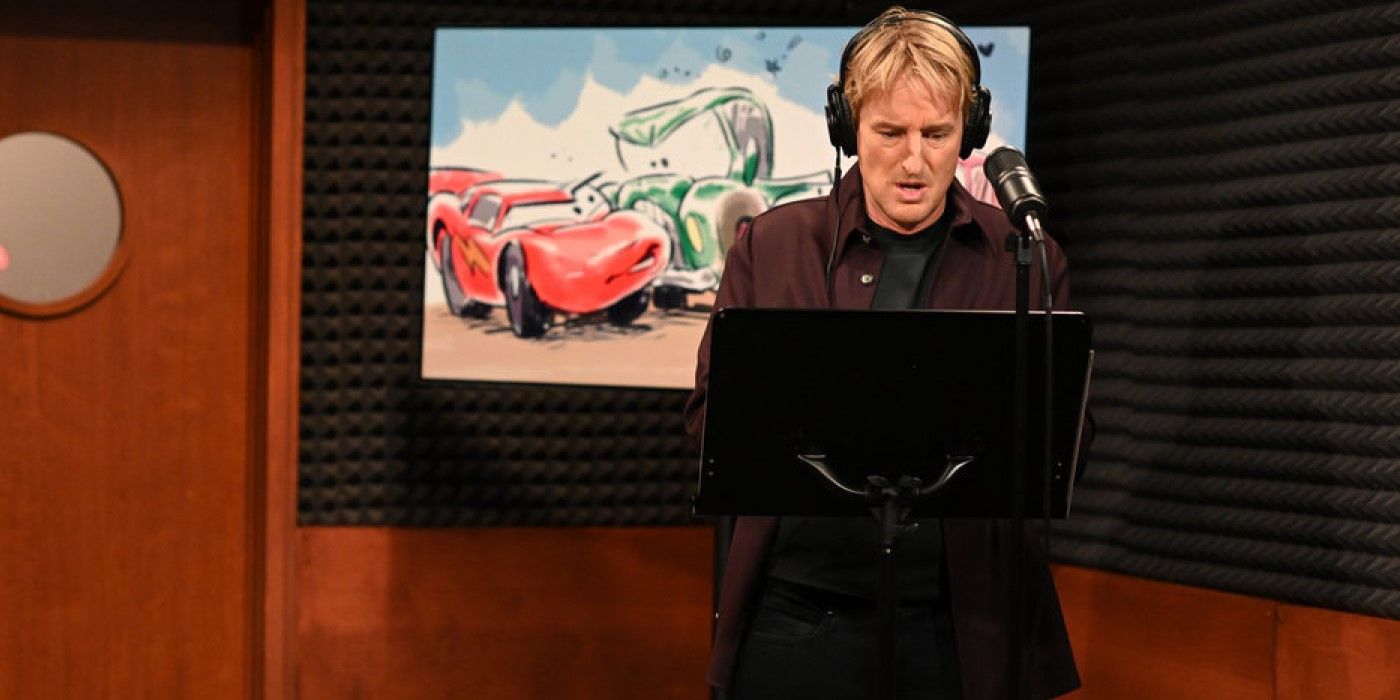 Saturday Night Live is one of the most famous talk shows of all time and has had a slew of hosts over the years. Recently though, the show saw Owen Wilson make his debut as a host on Saturday Night Live, and it was really interesting, to say the least. The Cars voice actor was brought onto the show and asked to voice act the character in a very expletive manner, as he would in an R-rated movie. Wilson, initially reluctant to do the sketch, a contract was offered to him that quickly made him change his mind.
Given all was set up and ready to go, Wilson stepped inside the voice acting booth and began his character acting of Lightning McQueen gone wild. It was an interesting experience to say the least, and had us all in a fit of laughter. Mikey Day and Punkie Johnson's characters gave him the direction for the skit, which was an interesting rollercoaster of emotions as it started off in a fairly innocent manner, and then took a turn for the worse as sexual expletives and non PG-13 jokes quickly made their way into the character skit. It had all the viewers shocked and gasping at the sort of content that it delivered.
I would also recommend you to read more about Will the Man With a Plan Season 5 Be Cancelled? Man With a Plan is one of the best returns to glory for any actor. Will the show return for Season 5? Read on to find out.
How It All Fits Into The Cars 4 Premise
All of this has been an interesting addition to the franchise in the absence of a Cars 4. The film, which has been awaited for quite some time now, following the release of Cars 3, has been rumored to be in production quite a few times, and with a different title each time. But nothing concrete has ever come of it, and things look quite bleak considering how badly each of the sequel movies has done at the box office. So this caricature of Lightning McQueen comes as a welcome addition in the current scenario.
On the other hand, the actors have generally been quite positive about a Cars 4, with Larry The Cable Guy showing enthusiasm about the film last year. In his statement, he said "Well, I'll tell you what I don't know, but if you hear, let me know and I'll call Owen. Because that's what we're trying to figure out. You know what, I don't know. That was a fun thing to do. Obviously, it's one of the only Pixar movies [that's] got its own theme park. I just feel that they probably know that they've got this Disney thing up and going. You would think if you put in a billion-dollar theme park, you probably got to keep putting fuel in the tank. You would think. So I don't know."
He also said, "And if they do do it, then we'll do another one and I'll be happy with that. It was a part of my career that is really awesome 'cause I have kids. When I'm out of here and my kids are old, they can always hear their dad's voice on some kind of a little cartoon. I mean it's just a really neat thing, and I'm just very blessed and thankful that they asked me to do it."
Given his enthusiasm, it seems that a Cars 4 could potentially happen if things fell into the right place. But given the way things are right now with Pixar and Wilson's little skit on SNL, it might not even happen at all.
I would also recommend you to check out Minecraft Movie: Is It Going To Happen? The Minecraft Movie has had a rocky journey so far. Find out the future of the franchise at the link above.
Cars 4: Outlook
Owen Wilson's caricature on Saturday Night Live is something to really watch. The actor, who has given a number of stellar performances over the years, has really hit it out of the park with this satire, and I would highly recommend adult fans of the franchise to watch this one.
You may watch the skit down below:
If you are unaware about the franchise, you may begin by watching the cars films on the following links:
What do you think about this latest skit? Did you find it appropriate for the franchise? Do you think that Cars 4 might be on the tables? Let me know in the comments down below.
Stay tuned in to the Franchise Hound for the latest entertainment updates.