Agnieszka Holland has been at the forefront of European movies for a year now. Only last year, she brought out the amazing movie Mr. Jones. A movie about the journalist Gareth Jones from Wales, the movie had quite the audience last year, and it is bring brought to the UK this year. The movie also did quite good for itself, for it was quite insightful. And Holland has just been killing it lately. She is willing to talk about things others aren't willing to talk about. Or maybe things that others are just too blind to see and judge for their reality. In any case, Agnieszka Holland is one that you need to watch out for. Now she is back this year with Charlatan. Today in this Charlatan Movie Review, we're going to talk all about the latest movie from Holland.
It must be mentioned that Holland's work output is tremendous right now. Another movie with a gap of about an year is just insane. It is something we hardly ever see, and Holland just seems to be full of stories to tell. And quite deep ones while we're at that. First, she talked about a historical journalist. And this time, she's back with another historical story from Europe, although one that is slightly fictionalised. But not in a way you would expect. Rather, it is fictionalised in a way that would leave you wondering. Without getting much further into it, let us get into our Charlatan Movie Review.
Read More: Pray Away: Plot, Release Date, All You Need To Know
Charlatan Movie: The Review
There is a lot to wonder about when it comes to Charlatan. The movie doesn't really take it upon itself to explain everything to the viewer. Rather, it leaves a lot to interpretation, and can leave you with more questions than answers. But at its core, it is the story of a Czech herbalist Jan Mikolášek. Jan Mikolášek was a prominent healing figure back in the 1930s. So much so that he had an entire cult following after him. Drawing people in to his healing and performing miracles, Jan Mikolášek was huge. He was a faith healer by all means. Not discriminating between anyone, he treated all those that came to him. But things didn't go so well for long. His most famous patient, the Czechoslovak president Antonín Zápotocký, died in 1957, and Jan Mikolášek was put on trial for his practice.
Mikolášek was wrongly convicted to be a Charlatan, and labelled the same by the government. Since Mikolášek existed outside traditional medicine and didn't really come under the communist regime, he posed problems for the government. So the government had him put under trial and questioned in the prison cell for the longest time. Although it is clear that he really isn't the one at fault. It is a time when charlatanism is prominent, and is just a matter of who does it. And that is what the film conveys throughout its entire plot. The old and young Mikolášek is played by Father and son duo Ivan and Josef. And this is one choice that we highly appreciate.
Read More: Boogie Nights: A Look At The Adult Film Industry
What We Loved About It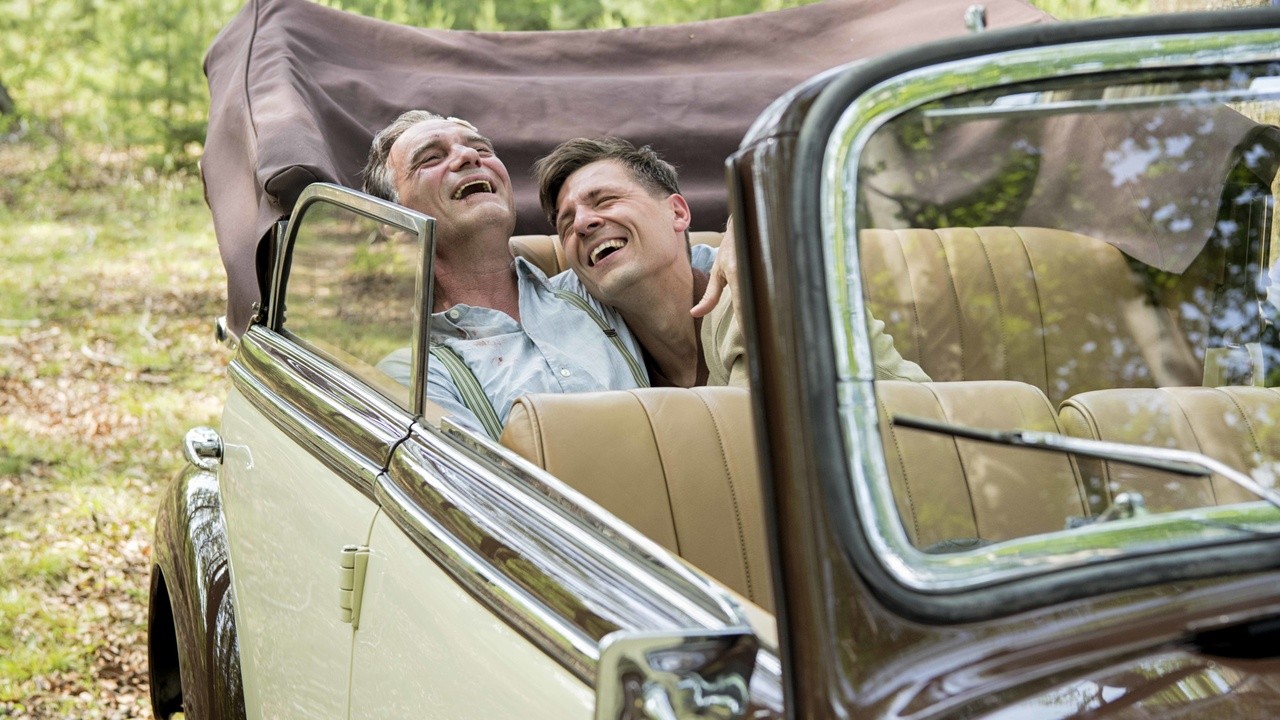 What we really like about the movie is the conviction with which it sides with Mikolášek. It is truly a piece of art and never shies away from its agenda. A healer of people, and a messiah of poor. That is what the movie shows the reality to be, and also plays a lot of mind games on the minds of the viewers. In fact, the movie is so convincing, it is hard to really pose arguments against the Charlatan in question.
There is a lot to love about the movie. We really love the way Holland has put together such a neat film with such a promising narrative and high stakes moments. While we would not reveal these high stakes moments in our review, they really add a lot to the movie. They really show the ability of the healer and paint him in a bright light. The story, at its core, is quite powerful and strong. It shamelessly plays on the emotions of those watching it, and that is something to appreciate. While it does not settle for the regular affair of creating highly emotional scenes for the sake of it, it still does an amazing job of invoking some pretty strong emotions.
It is not a romanticized movie of any sort. Although that can also be its undoing. It can feel a little too level headed at times, but that's just a matter of taste.The movie isn't perfect, but there is certainly a lot to like and appreciate about it. And we really like a lot about it.
Read More: Masters of the Universe: Revelation Review: A Fan's Delight
Charlatan Movie: Verdict
Charlatan is a movie that we would wholeheartedly recommend if you're someone who's into non fiction. The film certainly carries that vibe with itself, although there is some sort of fictionalisation to it. But it is very minimal and can be overlooked. On the other hand, the film is very obviously biased towards the good of the healer Mikolášek, and that must be kept in mind. Overall, it is a movie that we would wholeheartedly recommend, although do consider your tastes.
Charlatan is playing in theaters right now. So grab a ticket if you feel like watching the movie.
Have you watched the movie? What did you think about it? Do you agree with our review? Let us know in the comments down below.
Stay tuned in to the Franchise Hound for the latest entertainment updates.