I'm a huge fan of golf, both in real life and in video games. There is just something so royal and calm about it that just appeals to me so much. I'm sure that most of you would agree that Gold is a very different sport than any other that you will see out there. Its slow pace and high level of mastery are just something that you don't easily find anywhere. And that is what makes it so special. But what if I told you that the game could be brought to a digital platform while retaining the same skill ceiling and the level of mastery and difficulty that we have come to expect from gold? Clap Hanz Golf makes its appearance here because it does exactly that.
Now, you might be wondering what this is all about. After all, there are so many golf games that one can play on PC, consoles, and mobiles. However, there is nothing that special about them and they are merely always a way to pass the time. They are not complex enough to qualify themselves as a golf game that tries to simulate the real experience. However, with Clap Hanz Golf, things change and you find yourself in the middle of a game that not only demands your full attention but also calls on you to improve yourself with time.
Does that sound interesting to you? It does to me. The game by itself is such an amazing concept and the way that it is executed makes it all the dearer to me. I have never really seen a game that has been executed with this much care before, and that makes me feel that Clap Hanz Golf is one that I should definitely explore in its entirety. So let us talk a little more about the game.
Read more: Rocket League Sideswipe: One Of The Best
Clap Hanz Golf: About The Game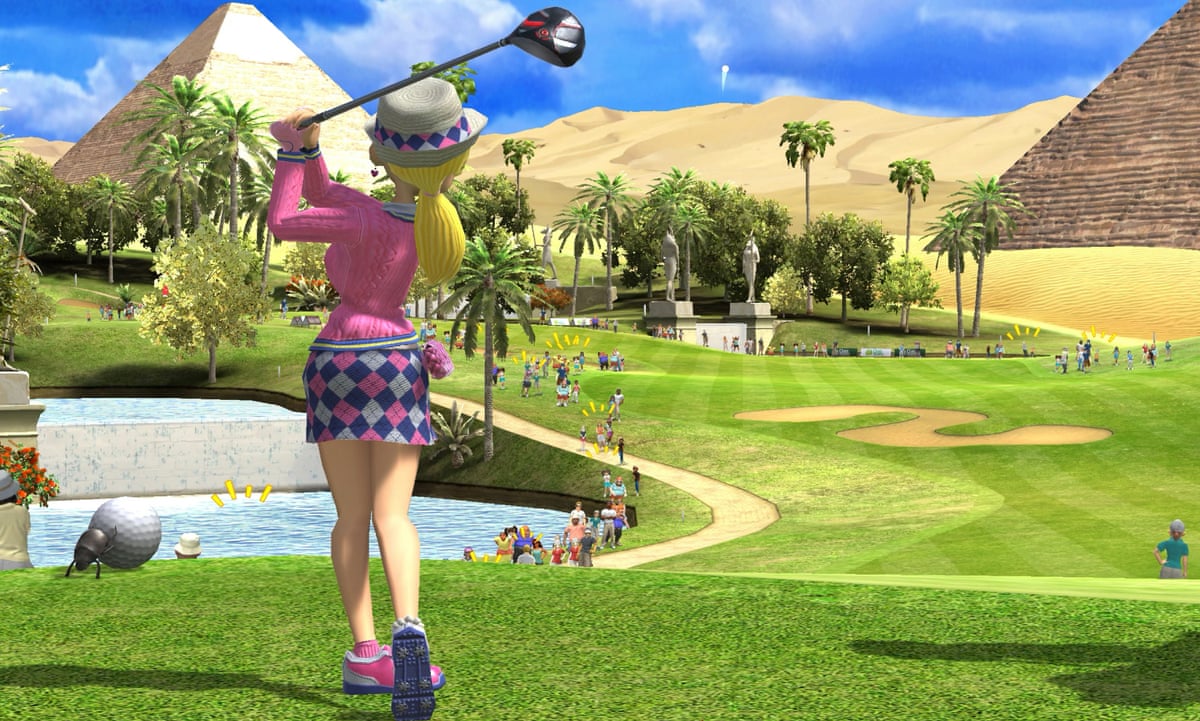 Before we talk about Clap Hanz Golf, you should know that Clap Hanz is a Japanese developer that is famous for making the PlayStation game, Everybody's Golf. The studio has been doing this for the past two decades now and has gotten quite good at it. On the console, the player uses their analog sticks and times their button presses in a way that gets them the closest to the hole. The presentation for the game, too, is quite out there and you will really enjoy it if you are just looking for an arcade experience.
With Clap Hanz Golf, however, the developer has taken a different turn and taken on the task of creating a fun golf simulator that can be played on mobile. This certainly has its challenges, the least of which is not the limited real estate that needs to be covered by the fingers to play the game. The game itself still follows the same concept as the original.
However, instead of using the controller, players now have to draw touches on the screen to make the ball go in whatever direction it needs to be. You simply pull back on the screen and release to let the ball go up in the air and towards the hole. That is what makes it so fun. There is not too much complication here on the part of controls, but whatever controls there are, it will take a long time to master them.
It is not just about pulling back a line and letting it go. Rather, the game requires some serious skill as the way you execute each move changes everything. Making those clean swipes and drawing those clean lines is paramount to be able to play the game in an elite fashion, so don't get too comfortable if you're looking to dominate everyone else.
Read more: Tetris Beat: A Nostalgia Trip
Clap Hanz Golf: The Verdict
Personally, as someone who has played the original game series by Clap Hanz, I think it is quite safe to say that the studio has done an incredible job here and has given their best to make the game as fun as possible and in the least complex way. However, the game will massively appeal to those who are already into golf or play golf games. By itself, the game doesn't offer much to invite new players into the genre. All things considered, Clap Hanz Golf is a really good game and I would recommend you to play it.
You may check out Clap Hanz Golf on the App Store
Check out the trailer for the game here:
What do you think about the game? Do you enjoy it? Let me know all about it in the comments down below.
As usual, stay tuned in to the Franchise Hound for the latest entertainment updates.