Don't Breathe is one of the most iconic films of Southwest Film Festival 2016, and is loved by fans and critics alike. The film came out nearly 5 years ago but still has an ardent fan following. And now, Don't Breathe 2, the second part in the franchise, is on the horizon. Fans are going crazy over it. And for good reason. What we have seen so far for the movie has been quite promising, and we hope to see more of the same in the future. Recently, the creators released a new Red Band trailer for Don't Breathe 2, and it is quite exhilarating and intense. The new trailer comes out just in time for the second film, so we are quite surprised with the timing. And we are going to talk all about the upcoming film today.
Don't Breathe came out back in 2016, and followed a quite intense plot. The horror story followed three thieves who broke into a house of a blind man in order to steal all his belongings. However, things didn't go exactly as they had planned. Because the blind man turned out to be more powerful than they had expected him to be. Things get really interesting and the blind man shows them why he must not be bothered and why they can't steal from him. Now Don't Breathe 2 is coming out, and it follows the original plot 2 years later. The blind man now lives with Phoenix and mostly keeps to himself, while trying to put together the parts of his life that he once lost. Again, the same story follows as criminals try to get to him, and he shows them what he is really capable of. Makes for a thrilling watch, to say the least.
Talking about horror thrillers, we have something else in store that you might like. Do check out American Horror Story: Double Feature Releases Alien Poster
Don't Breathe 2: New Red Band Trailer
In a very recent news development, Sony just released a new Red Band Trailer for Don't Breathe 2. The trailer was just as you would expect. Rife with violence and the nitty gritty of horror movies, it is quite an intense experience that will give you a look into what you can expect from Sony's new movie. It also gives you a look into the plot of the movie and teases you gently. We can see some really intelligent plot points and innovative ideas on the show here, with just the right amount of intensity. So we are really happy with what we have seen so far.
Getting into the details about the trailer, the trailer doesn't really start off with a lot of intensity. We can see Norman, the blind guy, training Phoenix to be more aware and keenly attuned to her surroundings when she might need it. Following which, we see the same scenario that we saw in the first movie. A bunch of people try to break into his house and steal from him. And Norman, being himself, takes it upon himself to hunt them down, one at a time. The intruders are oddly interested in Phoenix for some reason, and it is up to Norman to protect her. While this sounds like a rehash of the first movie, it still feels quite different when you actually watch it.
You might also be interested in Memories of a Murderer: The Nilsen Tapes | A Thrilling Documentary
Don't Breathe 2: Release Date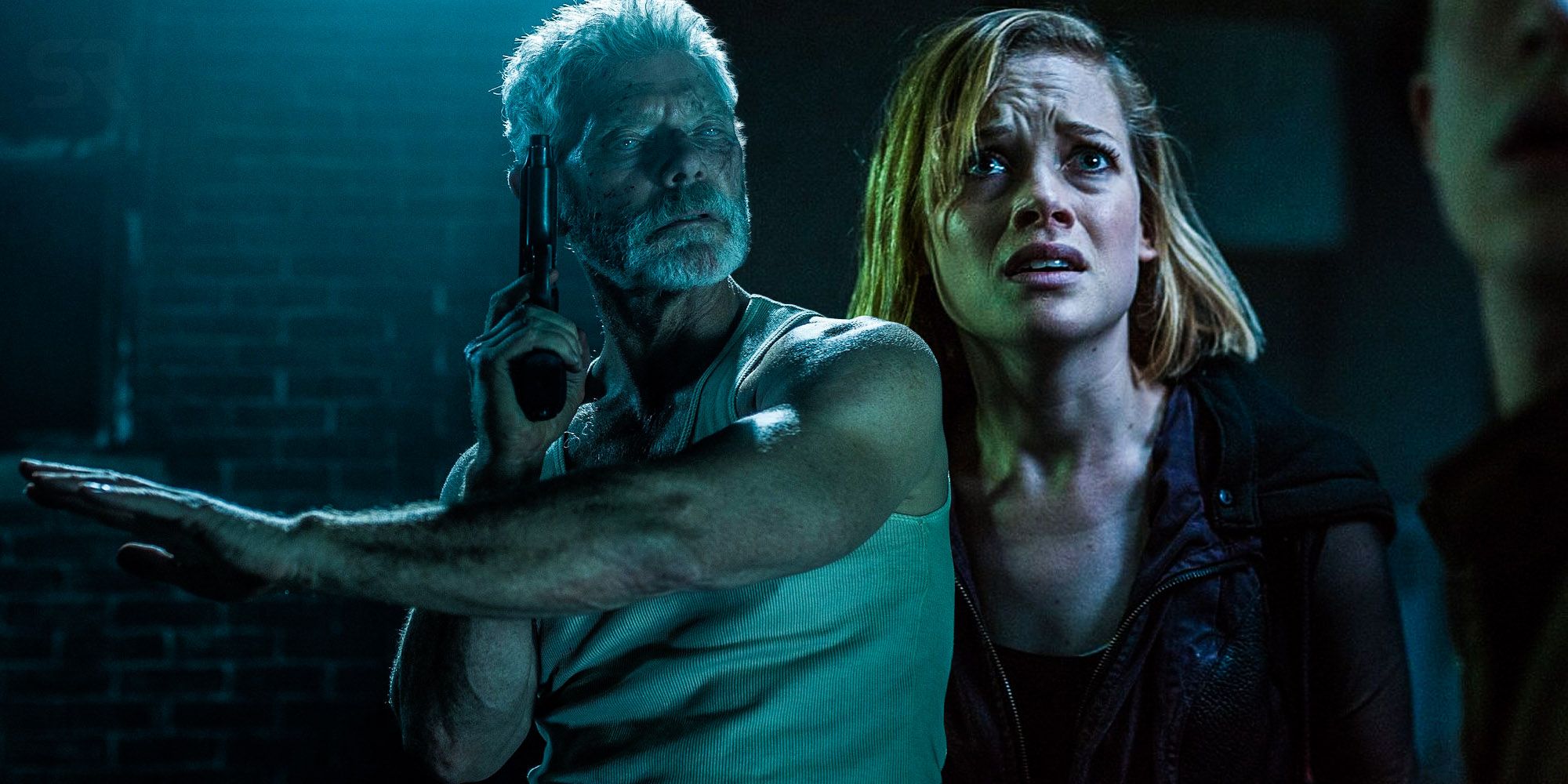 Don't Breathe 2 coming out is one of the best things to happen in the horror universe this year. The first movie in the series was a phenomenal one and we really loved it. More so, it received immense amounts of love from both the audiences as well as the critics. And it did really well in terms of sales figures too. All in all, it was a huge success and one that paid off really well. The new trailer for the movie also left us in a lot of awe. And frankly, it has also raised our expectations from the movie. Revealing a little too much at times, the trailer gives the look at Don't Breathe 2 that we all desire. We love the way everything is put together. And it is one we are definitely going to spend money to watch.
Don't Breathe is all set to release on August 13, 2021 in theaters worldwide. We are really excited to see what the film has in store for us and we are going to be catching it in theaters just for the amount of surrealness in the movie. We would also highly recommend our readers to do the same.
What are your thoughts on Don't Breathe 2? Are you going to watch it? Did you watch the first movie? Let us know in the comments down below.
Stay tuned in to the Franchise Hound for the latest entertainment updates.