Firefly Lane has been one of the best emotional dramas of the past two years, and has been an amazing experience for those of us who are fans of friendships and romances. The story, which takes place between two women and focuses on their mismatched but unlikely perfect friendship, has been at the forefront of such dramas for the past year. In a move that pleased a lot of the fans, Netflix renewed the series in May 2021, and confirmed that Firefly Lane Season 2 would definitely be happening. This was music to my years, and I'm really excited about what the second season might bring to the table. So read on to find out all you need to know about Firefly Lane Season 2.
Read more: Watch Top 10 Murder Documentaries
Firefly Lane Season 2: The News
Now, those who are fans of Firefly Lane have been waiting intently for the show ever since the first season came out. The show, which is based on the 2008 novel by Kristin Hannah, revolves around the friendship of two women, Tully and Kate, who happen to become best friends in the most unbelievable way possible. The show revolves around the development of their relationship and the strengthening of their bond.
Firefly Lane Season 2 is expected to pick up after the events of the first season and to tell a story that expands in depth, as well as the scope of the story. Netflix has recently announced that it would be introducing four new characters to the show. You might be wondering who these four characters are. So here they are, according to the official statement.:
India de Beaufort as Charlotte: As we meet Charlotte in 1985 Seattle, she's a quiet and reserved aspiring journalist with a hopeless crush on Johnny Ryan (Ben Lawson).
Greg Germann as Benedict Binswanger: The scion of an influential logging family, Benedict parlays his success in business into a run for governor of Washington state in the 1980s. His outward confidence belies a deep concern for both his own and his family's reputations—and he is determined to preserve the Binswanger legacy by making sure a long-held secret stays buried.
Jolene Purdy as Justine Jordan: Justine is a sunny, upbeat talent agent with a knack for keeping a positive demeanor even when delivering devastating news. She's always got a plan, and is ready to execute it. An up-and-coming power player in the world of entertainment. Justine Jordan is no-nonsense but always charming, the kind of person everyone wants in their corner—including Tully Hart.
Ignacio Serricchio as Danny Diaz: Danny is a cocky sportscaster turned reporter who has crackling chemistry with Tully. He's brash, ambitious, and sexy. Danny and Tully continually trade barbs, but beneath his smug façade lies real vulnerability and passion.
Read more: Victoria Season 4: Release Date, Cast, And Other Details
Firefly Lane Season 2: Renewal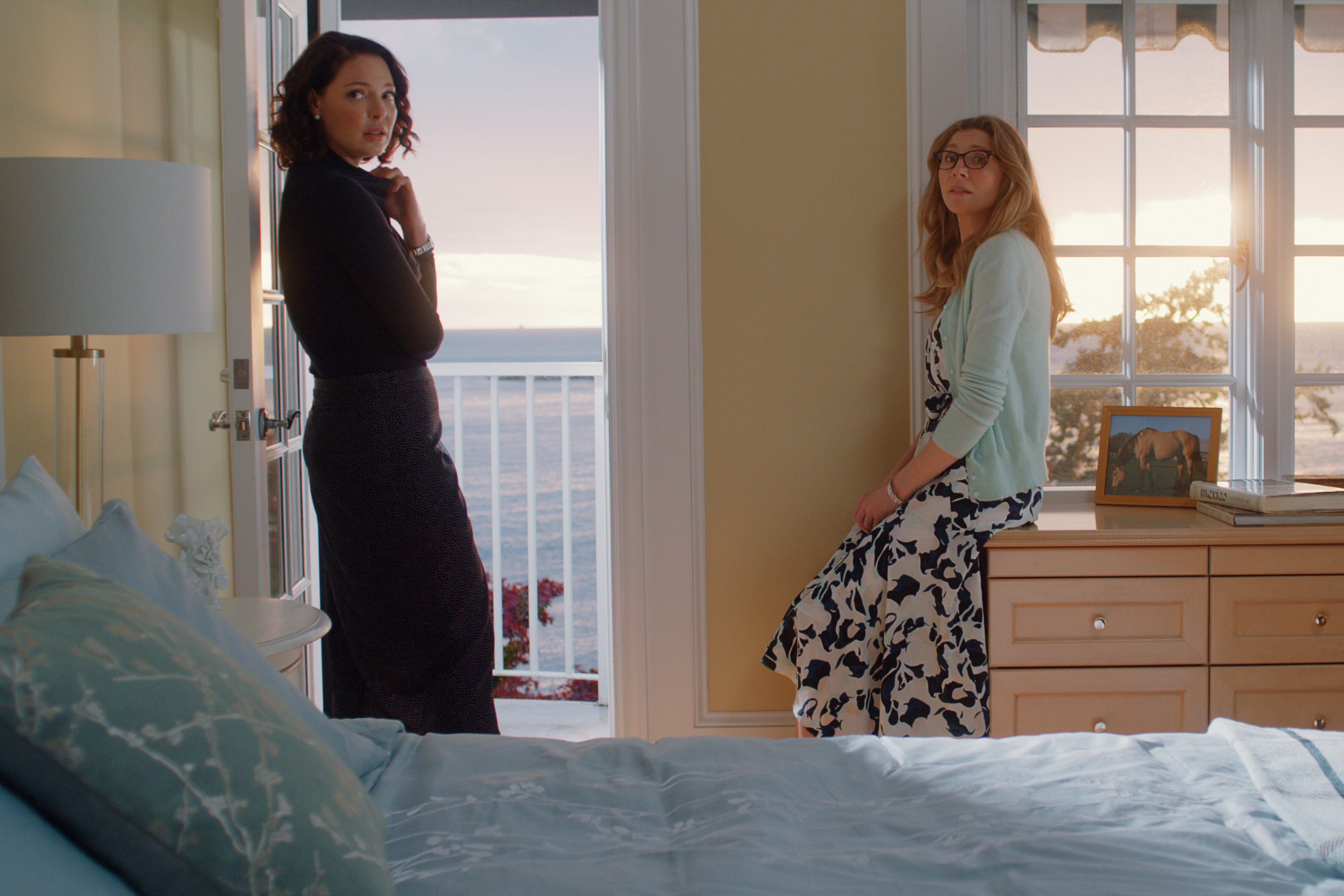 Netflix announced the renewal for Firefly Lane Season 2 back in May 2021, and now, we have some other news that will light up the smile on the faces of Firefly Lane fans. The show has finally begun shooting for the second season, and the cast was spotted on set in Vancouver just a while ago. On the 27th and 28th of October this year, Katherine Heigl and Sarah Chalke were spotted filming the second season on a set that was made to look like New York city, hence confirming that the second season really was underway.
Given the way things are going, we can definitely expect Firefly Lane season 2 to air in the middle of 2022, considering that Netflix announced it over six months ago. While we don't have details about the plot of the second season yet, it is expected to expand a lot in scope, and to keep in line with the original novel.
Read more: Midsomer Murders Season 22: Latest News And Renewal
Firefly Lane Season 2: Final Words
With all that being said, I'm pretty excited to see what the new season brings to the table, and what we can expect from the new cast members. I'm sure that you are too! So keep an eye out for the latest news updates regarding Firefly Lane Season 2, because the story has begun unraveling, and there will be much more to follow.
Firefly Lane is currently streaming on Netflix. You may watch it at the following link:
The show currently holds a rating of 7.4 out of 10 on IMDb, based on multiple user reviews. IMDb is our preferred platform for all movies and TV shows.
You may watch the trailer for Firefly Lane down here:
What are your expectations from Season 2? When do you think it is going to be released? Let me know in the comments down below.
Stay tuned in to the Franchise Hound for the latest entertainment updates.