If you are someone who has been playing games for a long time, then there is no doubt that you have been around for the era when platformers and side scrollers were all the craze. I certainly was one of those people who just loved them. I remember playing Metal Slug hooked to my television set when I was just a kid and it was simply heavenly. Since then, I have come to appreciate the way that those vintage games feel, drowning in a sea of nostalgia and pure simple fun. And it seems that the fun isn't going to end anytime soon because Gigapocalypse is here.
A side scroller by nature, Gigapocalypse is a game that I have had my eye on for a long time. Right now the game is in early access on PC, but the way things have turned out so far, I'm really happy with the game developers and expect a lot out of the game. However, my enthusiasm might be cut short by the release of the actual game if it doesn't turn out to be the way that it has been so far, and that is highly unlikely. And that is also the reason that I'm here today to discuss all about the game. We are going to talk about what it is, when does it come to your favourite platform, and what we can do about it in the meanwhile.
So without much further ado, let us get right into the middle of it and talk about the game in a little more detail.
Gigapocalypse: What Is It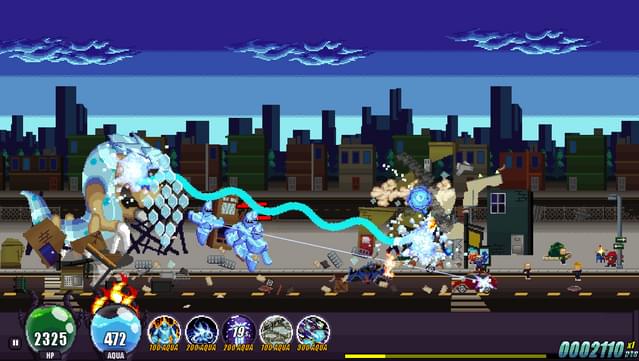 Now, I'm sure that there are many of you who simply miss the simplicity and the undeniable charm of old platformer and side scroller games. After all, they are games from an era when technology wasn't so advanced and the internet had not made things so easy. Gigapocalypse happens to be a game that aims to keep that legacy alive in the world of today, and that is really something to appreciate about it. However, that is not the only thing that is old school about this game, with the entire assets and gameplay simply reminding you of the way that things used to be when your were young.
For all intents and purposes, Gigapocalypse tries to be different and succeeds at it really well. It doesn't really try to push the limits of the hardware or even gaming in general. Rather, it takes us back to the roots of where it all started and gives us an experience like never before. Personally, I'm a huge fan of the way that the game has been made and the way the entire experience has been created with the audience of kaiju monster fans and older gaming fans in mind. The vintage factor of it all just makes the deal a whole lot sweeter.
When I first saw the trailer for Gigapocalypse, I found myself a little puzzled at the game that was clearly not trying to be a game changer. But with time, I have begun to appreciate the certain intricacies that the game offers, not just in terms of the art that it conveys, but also the way that it plays and the way that the entire interface has been designed with an old player in mind.
Simply put, Gigapocalypse a side scroller based on Kaiju monster movies like the King Kong and the Godzilla, as well as based on an old title called Rampage. The game is quite a simple one but manages to be really insightful and an immensely enjoyable experience. In the game, you are tasked with side scrolling your Giga through the different landscapes on offer. Sometimes it is the city, and other times it is the wild west. But that is not al. After all, your Giga is a living creature, and it needs to have its own rewards and needs its own rest. You also get to choose from a number of upgrades from your Giga and things that you want to improve them with.
All things considered,, Gigapocalypse is a delight for anyone who loves vintage games or side scrollers and manages to be one of our top contenders for side scrollers this year.
Read more: Sony VENICE 2 Is Finally Making Its Way To You!
Gigapocalypse: Coming To Consoles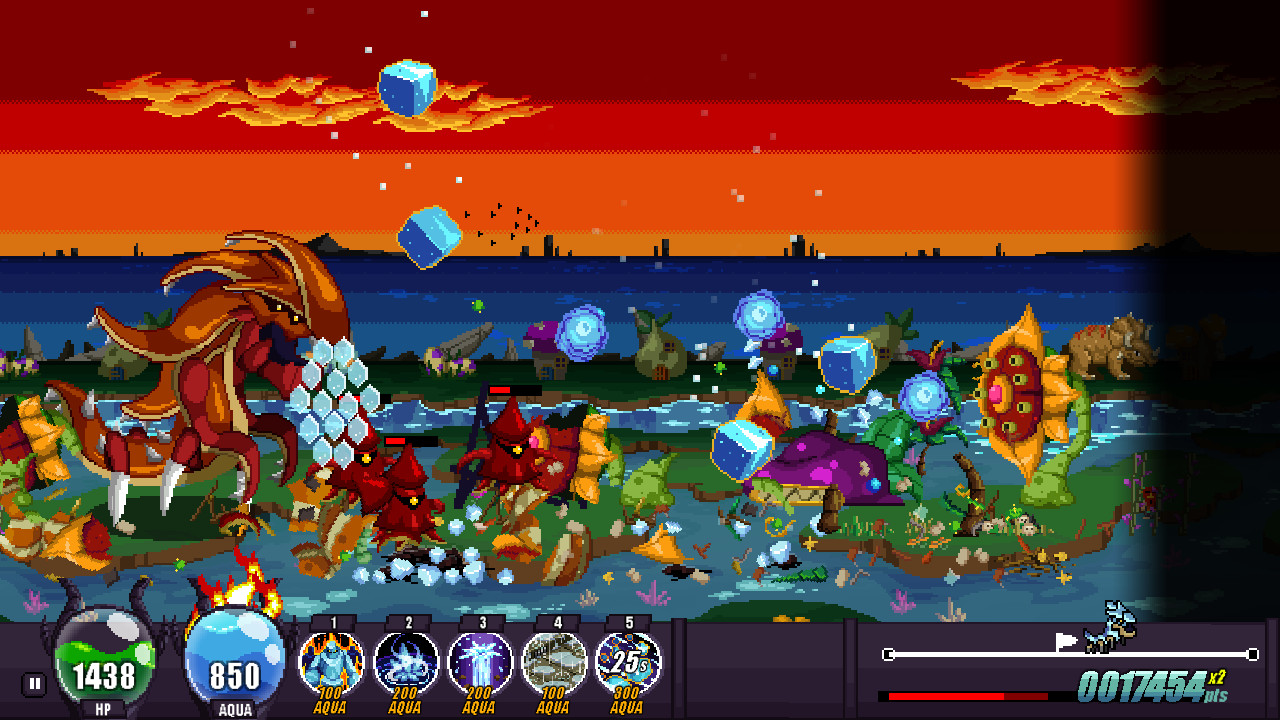 Now, this is one part where you might get really excited because the beloved Gigapocalypse is finally coming to the consoles. However, there are a lot of things to consider especially now that it is being expected that the final edition of the game is being released to accommodate the needs of all its viewers.  In fact, even Goody Pundit stated that
"It's been great to see the positive reactions to Gigapocalypse as we've added more and more to it throughout the game's time in Early Access on PC. With the many updates and improvements we've made, the game is better than ever and I hope console players are looking forward to picking a Giga and laying waste to everything in front of them!"
With all of this, it is quite an exciting moment because the game is finally going to be made available on the consoles after such a long time of it being in early access on PC. Perhaps this will be the growth that will drive people to buy the newer consoles. Whatever the case might be, this is big for the publisher and Gigapocalypse is totally stealing the show.
Read more: Pac-Man Museum +: All About The Game!
Gigapocalypse: Final Words
Now, I'm sure that you must have lots of expectations of Gigapocalypse. However, you do not need to worry because things are looking really good the way that they are right now. If the company improves the early access even more, then there is something to really look forward to, because the experience has been good so far.
What do you think about the game? Do you mind it coming to the consoles? Do you want to play it on a console? Let me know all about it in the comments down below.
As usual, stay tuned in to the Franchise Hound for the latest entertainment and gaming updates.