Grey's Anatomy is one of the most well known shows in the world today. Running for over fifteen years, the show has earned itself quite a fan following. Recently, Greys' Anatomy Season 17 came to a close, and series star Ellem Pompeo has had a lot to say about it. She has been very vocal about her experience with the season. And the fan interaction has also been top level. Playing Meredith Grey in the series, Ellen Pompeo is the most important cast member on set. While others have come and gone throughout the years, Pompeo maintains her role as the esteemed surgeon Meredith Grey. Even the show creator has said that the series is going to end when Pompeo signs off. That says a lot about her role for Grey's Anatomy.
Read More: Zola Review: Twitter Thread Turns Into Film
Grey's Anatomy Season 17: What You Need To Know
Grey's Anatomy is a show about Meredith's life as a surgeon, so the pandemic plays a huge part in the series. Season 16 of Grey's Anatomy was cut short by the outbreak of the pandemic, and hence ended earlier than expected. The writers for the show then decided to pen down the pandemic into season 17. Season 17 is all about how Grey is affected by the virus, as she becomes infected herself. Grey's condition becomes serious and she spends a lot of time in coma, just escaping death. The season is centered around this entire premise of the pandemic and speaks a lot about it. Naturally, Ellen Pompeo also had a lot to say about it, as the star of the show.
In the weeks after the season finale for season 17, premiered, Pompeo took to social media to talk about Grey's Anatomy Season 17 and how it was different. When a fan asked her what the most difficult thing about shooting in a pandemic was, she replied, "Super hard not being able to hang out on set and have fun we had to do our scenes covered up and get off set… very little interaction allowed when not actually filming.. except beach was awesome"
We can certainly understand the emotion behind this tweet and it is a common feeling during the pandemic. Ellen Pompeo felt the effects of the pandemic too and it shows. Not being able to talk with her own crew about the show must have been hard.
Read More: Race 4 Expected To Roll Out By Year End: All You Need To Know
Grey's Anatomy Season 18: When Can We Expect It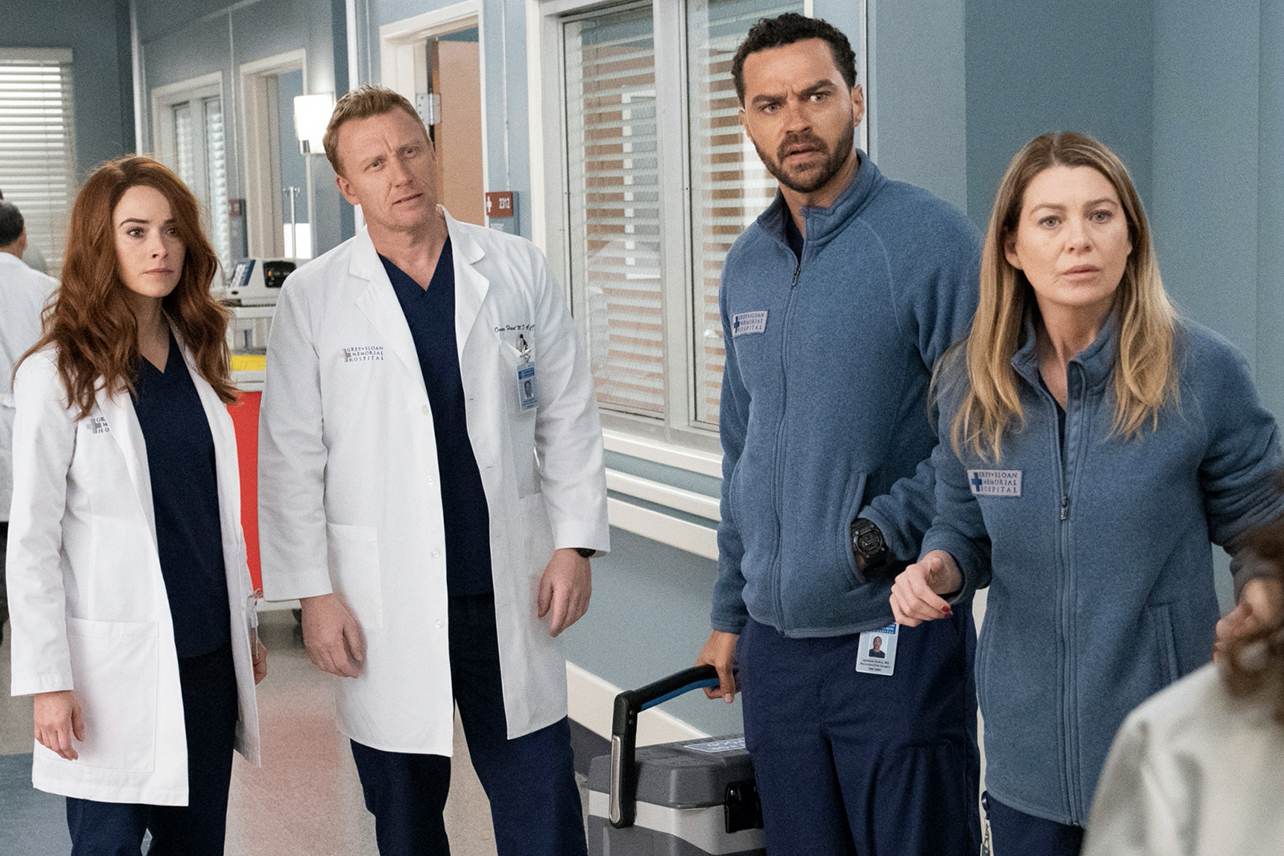 In addition to the above, Pompeo also talked about a season 18 of the show. The next season in the show is supposedly going to be late than usual. Pompeo said that due to the pandemic restrictions, the show won't be released during the usual September cycle. Instead, fans of the show might have to wait a while. In fact, it could be as late as November, while it could also be as early as October. This is to be expected because the seventeenth season too ran for a shorter period of 17 episodes. This is in contrast with the usual 25 every season. Ellen Pompeo stressed that the writers too deserved a well earned break. And we agree with her wholeheartedly.
Grey's Anatomy: Where to Watch
Grey's Anatomy is a popular show, hence it is not at all difficult to watch it. It is available on most streaming platforms out there right now. We recommend that you catch the show on Netflix if possible.
Watch Grey's Anatomy on Netflix
The show currently holds a rating of 7.5 out of 10 on IMDb based on thousands of user reviews. IMDb is our preferred site for ratings and reviews.
What do you think about Pompeo's comments on season 17? Are you excited for the next season? Let us know in the comment section down below.
Stay tuned in to the Franchise Hound for the latest news and entertainment updates.