Karan Johar is perhaps one of the best known directors in Bollywood. He has an arsenal of hits under his belt and has been at the forefront of cinema for many years now. Along with his eccentric personality and different demeanour, Johar is known for making pop flicks that everyone likes and that always break the bank. But is the same the case with Guilty, the newest Karan Johar film starring Kiara Advani? Does Guilty tick all the boxes of a typical Karan Johar film? And what is it like? I am sure that these are questions that might be bubbling in your mind right now. So I'm going to answer all of them.
Guilty is a progressive film which talks about life in college, and the social ramifications that an allegation can have on a person. It is a very hot topic nowadays anyways and it seems that Karan Johar is cashing in on it. The subject of fake allegations and fake reports seems to be the talk of the media nowadays, so Guilty comes right in time for that. It is a film about social issues and tends to talk about them in quite a progressive manner, something I'm sure most of my liberal friends will appreciate.
Talkig about movies that are serious and hot on the market, you might also be interested in reading more about BLACKPINK The Movie Review: A Fan's Dream. BLACKPINK is one of the most prolific bands in the world, and their fans are surely going to love this one. So do check out my review to find out more.
Guilty: The Review
Coming to the review for the movie, there is frankly a lot to not like about it, and there is just as much to appreciate about it. Guilty is sort of a mixed bag of things, and while the message is very progressive and the intentions good, it doesn't always feel like the sort of movie that would go that way. In that, it feels like Karan Johar can't decide between making a movie with a social message or one that would top the charts.
Guilty starts off quite strong, with strong social issues, and tackling them head on. It showcases the reality of colleges and work culture today, which is a constant battle between conservatism and liberalism, and fully rides on that for the drive of its story.
The plot here is okayish, although not as strong as I would have liked it to be. But it is still fairly good enough to carry the movie and convey the message that it really wants to convey. It doesn't fail on that front, and will not have you wanting for more in that aspect. But it doesn't really come together when it comes to holding you to the screen. It gets lost somewhere in between telling a story, being an entertaining movie, and being a social messenger.
The classism issue is at full display here and is beaten senseless into the minds of the viewer, perhaps to generate a certain bias in their minds. And it works to a certain extent, but it does take away from the movie a bit.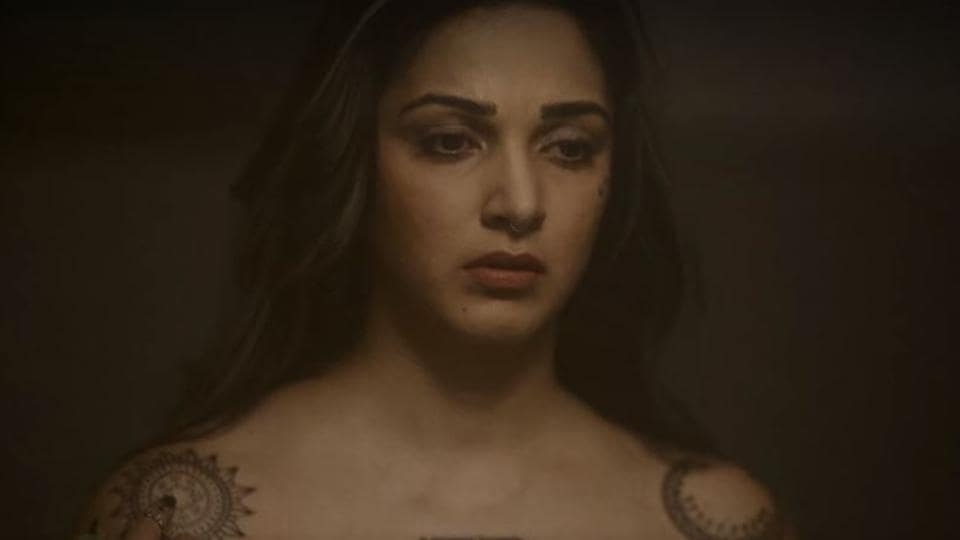 Akansha Ranjan Kapoor, who was touted to be one of the best actresses in the film, manages to deliver a disappointing and unbelievable performance. Her portrayal of her own character doesn't make any sense and comes out as an outlier in the whole movie.
The movie does a lot of things right, such as showing reality for what it is and how things usually are in such college scenarios, and fighting for a social issue that is worth mentioning. It also manages to induce a sense of compassion in the minds of the viewer. And that is something I can really appreciate about the movie.
The movie will also have you considering things from different points of view and will show you a different story from a different perspective, but it manages to retain its identity and aim regardless.
Overall, it is a good piece of story telling that I'm sure most Indian college students and youngsters are going to appreciate.
You might also be highly interested in The Princess Switch 3: Release Date, Synopsis, All You Need To Know. The Princess Switch 3 is also a Netflix exclusive movie that is in the works right now. If you're a Netflix exclusive fan, be sure to check this one out.
Guilty: Verdict
Overall, I would say that Guilty has been a mixed bag when it comes to the actual execution of the film. What it does wrong in terms of casting and obvious plot holes, it covers up for in a riveting story and a strong social message with amazing writing. I would recommend this movie to a certain subset of people who can appreciate a social message and are not afraid of movies that might get messy. It is going to be a lukewarm recommendation from my side.
Guilty is currently streaming on Netflix. You may watch it at the following link:
You may watch the trailer for the movie down below:
Guilty currently holds a rating of 5.4 out of 10 on IMDb, based on multiple user reviews. IMDb is our preferred platform for movies and TV shows.
What do you think about the movie? Did you like it? Are you a fan of Karan Johar? What are your thoughts on the social message? Let me know in the comments down below.
Stay tuned in to the Franchise Hound for the latest entertainment updates.