Home Alone is a name every single one of us has heard of. In fact, it is quite shocking if it's a name that you haven't heard of. Home Alone is a movie from 1990 that took the world by storm when it came out and continues to remain a favorite so many years after its release. It is one of the most loved Christmas holiday movies and retains a happy and loyal fan following to this day. I personally grew up watching the Home Alone movies and enjoying them quite a lot. And I was quite surprised and ecstatic with joy when I heard that the franchise is returning with a reboot: Home Sweet Home Alone. My happiness knows no bounds and I have a lot of expectations from the returning franchise. The Home Alone Reboot is going to be coming to Disney+ soon.
The Home Alone Reboot plays along the lines of the original Home Alone movies. In the original movies from the 1990s, we saw Macaulay Culkin fight the invaders that want to take over his home on Christmas. It is a comedy movie centered around Christmas where Kevin, Culkin's character, by accident, is left home alone, while his family leaves for their trip away from Chicago. Soon after, Kevin, the main character, spots a number of burglars snooping around the neighborhood, looking for a house to break into. Soon after that, chaos ensues, and the viewer is in for bouts of laughter and tears. It is just a phenomenally fun experience and one that I highly recommend. Home Sweet Home Alone promises to bring that same fun back to our screens, and I'm really excited about it. So without much further ado, let us talk all about the upcoming Home Alone Reboot.
If you're into comedies, then you might also be interested in The Princess Switch 3: Release Date, Synopsis, All You Need To Know. The Princess Switch 3 follows in the spirits of the first two films and chronicles the switch between the two women, while introducing new elements of terror to the story. It is quite an interesting movie, and one I highly recommend you to check out.
Home Alone Reboot: Plot
Home Sweet Home Alone is going to be played on largely the same lines as the original home alone movie. There isn't a huge change that is expected in terms of the premise and idea for the movie. While the main plot is surely going to be different, the premise remains largely the same.
This time, we have Max Mercer in place of Kevin, who is another youngling with a mind full of mischief and ideas that will make you go crazy. And yet again, he is left behind, home alone, as his parents go on a holiday for Christmas. Which is largely the same as the previous movies.
As the family is away, a couple takes it upon themselves to break into the home of Max and family and to steal the heirloom that belongs to the family and is literally priceless for them. Once again, there is a lot of room for laughter and snickers, and a lot of hilarious jokes. And it is going to be really interesting to see how things eventually pan out as Max takes it upon himself to trap the thieves and to give them their due, while protecting his heirloom.
Another movie that you might be highly interested in is Sightless Netflix Movie Review: A Perspective. Sightless is a thriller and horror movie based on the mystery of a woman who lost her sight in a violent attack and must now relearn to live life without her eyes. It's a riveting mystery that will keep you on the edge of your seat. Do check it out if you're a fan of dark movies.
Home Alone Reboot: Cast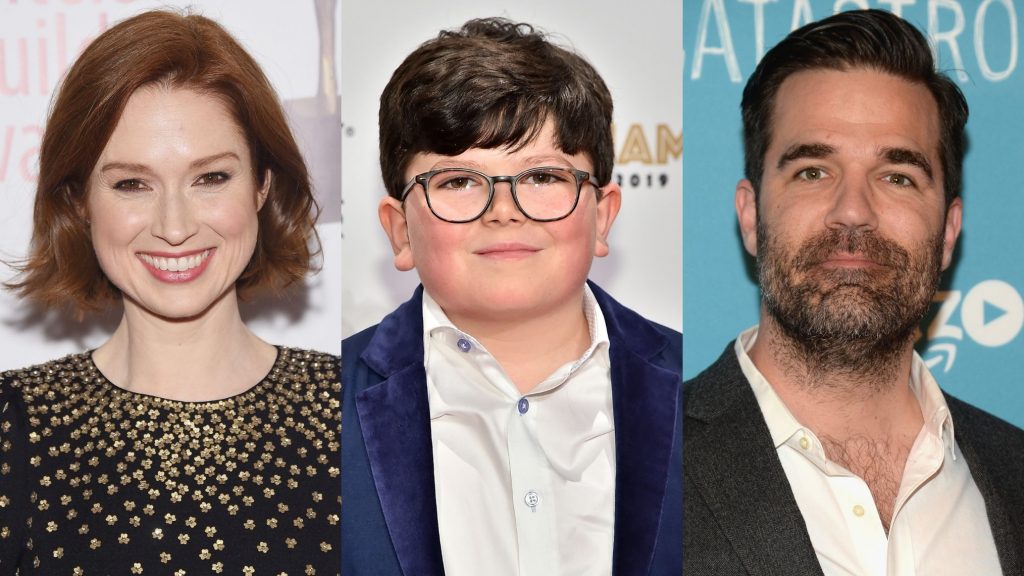 The cast for the Home Alone reboot is quite interesting as it features no actors or actresses from the original Home Alone series. Disney brings forth a brand new cast for the premise, which is sort of a given considering the age of the original movies.
In the new cast, Archie Yates stars in the main role as Max Mercer, the kid who is left home alone and is going to cause a lot of trouble, and he is accompanied by Ellie Kemper and Kenan Thompson, who are going to be playing the major role of the couple in the movie.
Other cast members include Aisling Bea, Rob Delaney, Mikey Day, Peter Holmes, Tim Simons, Pete Holmes, Devin Ratray, Ally Maki, and Chris Parnell.
Now that is quite an interesting cast, and I'm personally really intrigued by Disney's choices here. So I have a lot of expectations and hope to see the best of performances here.
You might also be interested in It Has Been A Rough Journey Since Maura Love Island Debut. Maura Higgins has talked all about the issues that plague her since she debuted on Love Island and the way her personal life has been affected. It is an emotional journey. Check it out if you're a fan.
Home Alone Reboot: Release Date
Now, Home Sweet Home Alone was officially announced back in 2019, but there had not been any further confirmation since then. But recently, Disney came forward and announced that the Home Alone Reboot was going to be released on its own platform, Disney+ itself, and confirmed the release date for the movie. Home Sweet Home Alone is going to be released on the Disney+ platform on November 12, 2021, as confirmed by 20th Century Studios. This means that there is going to be a small wait till we get to watch the beloved movie. I'm personally really looking forward to it, and hoping that it pleases us in every way possible.
Read More about Bull Season 5: Renewal, Plot, All We Know. So far, Bull has had quite a rocky stretch, given all the controversy and the problems that it has been a part of. So check out all the latest news for the show to find out what is on the cards when it comes to the renewal and the possibility of season 6.
Home Alone Reboot: Home Sweet Home Alone
Home Sweet Home Alone is our childhood served to us on a plate, and I'm so excited to see that the movie has not yet been forgotten and left for dead. In a world hyper connected by technology, how the crew makes the home alone concept work is going to be quite interesting to see, and I'm all in for it. So with that, I would leave you with this pleasant news, and a lot of hope for the upcoming film.
Check out Home Sweet Home Alone on IMDb 
You may watch the trailer for the movie down below:
What do you think about the upcoming movie? Are you excited about it? Are you a fan of the Home Alone Franchise? Let me know in the comments down below.
Stay tuned in to the Franchise Hound for the latest entertainment updates.