Stargirl is one show that definitely surprised DC fans when it came out. It certainly isn't the type of show that we are used to seeing from DC or Marvel, and it certainly didn't seem like a big deal before it came out. But as it turns out, it blew away our minds by going above and beyond what was expected of it, and turned out to be an amazing watch, for adults and young audiences alike. I personally liked it a lot too, and it was one of those shows that I binged all at once. Now, ever since season 1 ended, people have had a question on their minds, how many Stargirl episodes are there going to be in Season 2? And today, we are going to answer that question and tell more about Stargirl season 2. So read on to find out all about the upcoming season.
You might also be interested in Home Alone Reboot: Release Date, Cast, Plot, All We Know. Our favorite childhood holiday movie is finally returning in the form of a long overdue reboot. And we are so excited for it. Check out the article to find out all about the upcoming movie.
Stargirl: About the Show
For those who are not familiar with the show, the show centers around Courtney Whitmore, who is a high school student who suddenly finds her life revolving working around a bunch of young heroes, all in an attempt to put a stop and prevent the villains of the past from making a mess. Which doesn't sound like much of a premise when it comes to a DC show, but shapes up to be quite an amazing one when you actually experience it for real. DC's Stargirl came out back in May of 2020, when the coronavirus pandemic was still in its early stages, and quickly blew up on the CW network. The first and beginning episodes of the show introduced us to some pretty cool superheroes and villains, and pretty much set the show for a super amazing season 2.
After that, in July of 2020 itself, the show was renewed for a second season on air, and was subtitled Summer School by the production team. Given the title Summer School, the writers also decided to take quite a different direction with the second season of the show, to the delight of a lot of fans, and the dismay of others. Season 1 had already set the tone for the show, but the creator of the series, Geoff Johns, didn't want to go with the same old formula and make a typical TV show. He wanted to end the monotony and make each season tonally different and in a different league of its own.
"It's interesting because Season 2, I knew that I wanted the show to remain Stargirl, with its heart and its optimistic internal compass and characters that really cared about one another, but I also didn't want to just repeat Season 1  — I really wanted it to feel different tonally because I want every season that we get to do of Stargirl to feel like a 13 chapter serialized movie, more than one of the TV shows so that each season has its own tonal differences," Johns explained in his statement.
Johns also commented on the dark vibe that he decided to go for in the second season of the show. He commented, "So the inspiration was diving into horror and making it more frightening, and as the season progresses, it becomes more and more like these characters have been thrown into a psychological horror film. That just felt different, and new, and very Eclipso."
You might also be interested in It Has Been A Rough Journey Since Maura Love Island Debut. Maura Higgins is a star that needs no introduction. But she hasn't had the easy journey that everyone thinks she has. She has talked about her struggle after doing the show Love Island, and it is something to behold.
How Many Stargirl Episodes Does Summer School Have?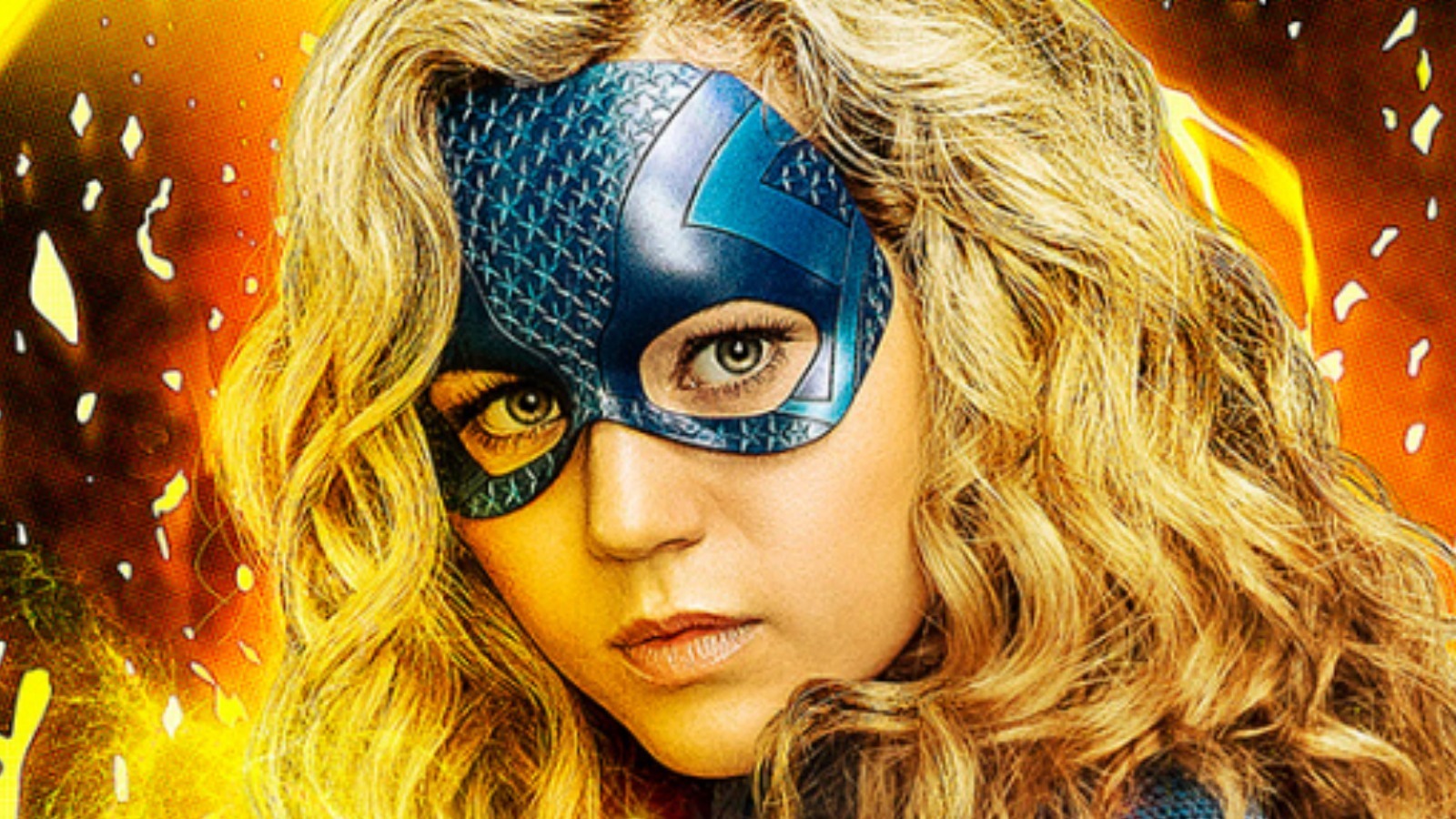 Now this is the question that has been on the mind of every fan ever since Johns announced the differences that Season 2 was going to have compared to the first season. And the fact that Stargirl decided to shift exclusively to the CW network also sparked concerns over the future of the show.
However, it seems that the showrunners have decided to stick to the original 13 episode format of the series. They have decided to keep the length of the season, despite the differences that have been brought into the show. The Stargirl episodes from Season 2 started airing on August 10, 2021. And given the current pace, it is expected that the finale for the Stargirl Season 2 is going to air on November 2, 2021. That leaves Stargirl episodes 8 through 13 from the season 2 yet to air. So there is still some time to go before the finale.
Another movie you might be interested in is Sightless Netflix Movie Review: A Perspective. Sightless is quite an emotional and mysterious movie with a dark vibe that will surely move you. Check it out if you are a fan of movies with dark themes.
Stargirl Season 2: Final Words
Given the way Season 2 is going so far, Stargirl is shaping up to be quite an amazing DC show, and I have a lot of expectations and hopes from the show. So let us hope the creators deliver on those expectations.
Stargirl is currently available on Amazon Prime Video. You may watch it at the following link:
Watch Stargirl on Amazon Prime Video
Stargirl currently holds a rating of 7.2 out of 10 on IMDb, based on multiple user reviews. IMDb is our preferred platform for all movies and TV shows.
Watch the trailer for Stargirl Season 2 down below:
What do you think about the show? Have you watched Season 2 so far? What are your thoughts on it? Let me know in the comments down below.
Stay tuned in to the Franchise Hound for the latest entertainment updates.