Interstellar 2 almost seems like a repulsive thought when you think of just how perfect the first movie was. The first movie came out so many years ago but cemented its name in cinema history as one of the best science fiction movies of all time and instantly became a favorite within a few months of its release. Interstellar pushed the boundaries for what was thought to be possible in science fiction movies. I personally just loved the film and consider it to be one of the best that I have ever seen.
When I first heard about the rumors of Interstellar 2, I experienced a mix of emotions ranging from disapproval about continuing the story after it properly ended to excitement about the possibilities that the new film could bring along with itself. Interstellar, when it came out, was simply ahead of its time and no one had seen anything like it ever before. It told a story that was perfect in its own way and complete on its own. So I didn't see the point of making a sequel for it. But since the rumors are out there, we have to consider every possibility that the movie could hold.
Read more: Review and Spoiler of the American Romantic Movie The Secret: Dare to Dream!
Interstellar 2: About The First Movie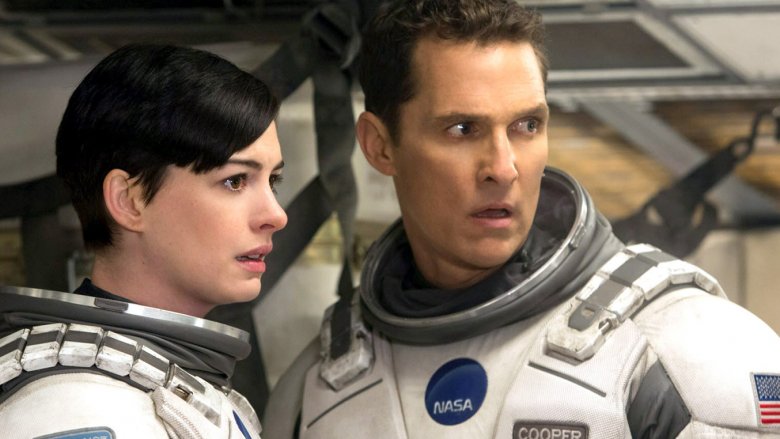 Before jumping into the sequel, it is important to talk about the first movie. Interstellar is a movie that came out back in 2014 and followed the story of two scientists played by Matthew McConaughey and Anne Hathaway. The earth is in severe turmoil and human life is not going to last for much longer. The scientists are sent into space as a final effort to find someplace inhabitable within the universe on their ship, the Endurance. They embark on their journey to finally find some way for humanity to survive.
Things don't go as planned and a lot goes wrong. From being cheated to losing valuable people, there is a lot of ground to cover, and that can only be done when you watch the movie. The movie goes on to tell a story of interstellar travel, manipulating time using physics, a collision between different timelines, and interdimensional communication. It is everything that a science fiction fan could ask for and has been done in the most tasteful manner possible.
The movie also had its score composed by Hans Zimmer who did an absolutely phenomenal job of capturing the essence of the movie. It was everything that one could desire from the background score.
The movie ends on a note that is very emotional and heartbreaking but perfect for the movie at the same time. I really loved it all and hold the opinion that it should in fact be the proper ending for Interstellar.
Read more: Mile 22 Sequel: Is It Happening?
Interstellar 2: Possibilities
There are rumors that Interstellar 2 has officially been greenlit over at WB and they are looking to bring Christopher Nolan, the director for the first movie, back on board for the second film. Christopher Nolan is a director who is famous for putting out only the best of movies, and has worked with one of the best in the industry. He isn't someone who believes in putting out sequels of movies, and in this case, I would agree with him.
I believe that it is a bit unlikely that they would be able to bring Nolan on board for the movie, and that they would be able to bring everyone together for a sequel. Interstellar ended on a very definitive note, and it seems a little distasteful to mess with that. So considering everything, while it is definitely a possibility, it is unlikely that Interstellar 2 will ever happen.
Read more: Understanding Low Volatility Slots
Interstellar 2: Final Words
With that, we come to the end of our discussion about Interstellar 2. While it is definitely something that could happen, it is not something that should or is likely to happen. Rumors sometimes have truth to them, but this doesn't seem like one of those times. You may watch the first movie though, and enjoy it for what it is.
Interstellar is available to stream on Netflix. You may watch it at the following link:
The movie currently holds a rating of 8.6 out of 10 on IMDb, based on multiple user reviews. IMDb is our preferred platform for all movies and TV shows.
You may watch the trailer for Interstellar at the following link:
Do you want Interstellar 2 to happen? Is it something that you think is likely in the future? Let me know in the comments down below.
Stay tuned in to the Franchise Hound for the latest entertainment updates.