Watching animation is something of a deep rooted interest of mine. And I know that the same is the case for many of our fans here who have been watching animations for the better part of their lives. It is simply a guilty pleasure every one of us loves to indulge in from time to time. Jellystone is another American animation to add to our list of amazing American animations, especially those that came to fruition in 2021. It is just amazing. And that is why we are going to talk about it today.
Jellystone, I feel, is one of those shows that appeals to every demographic that is interested in Netflix. And I feel that everyone here who is reading this article is going to be interested in it. The show, after all, is one that revolves around comedy and at times, around the things that made our childhood so great. So what is there to not like about it? It pains me when the show is not appreciated, and Jellystone is definitely a show that needs to be appreciated, even if just for the nostalgia that it brings to the table. So without much further ado, let us talk more about Jellystone, and what it entails for us as audiences of the show.
Read more: Let's Know all About The Empty Man
Jellystone: About The Show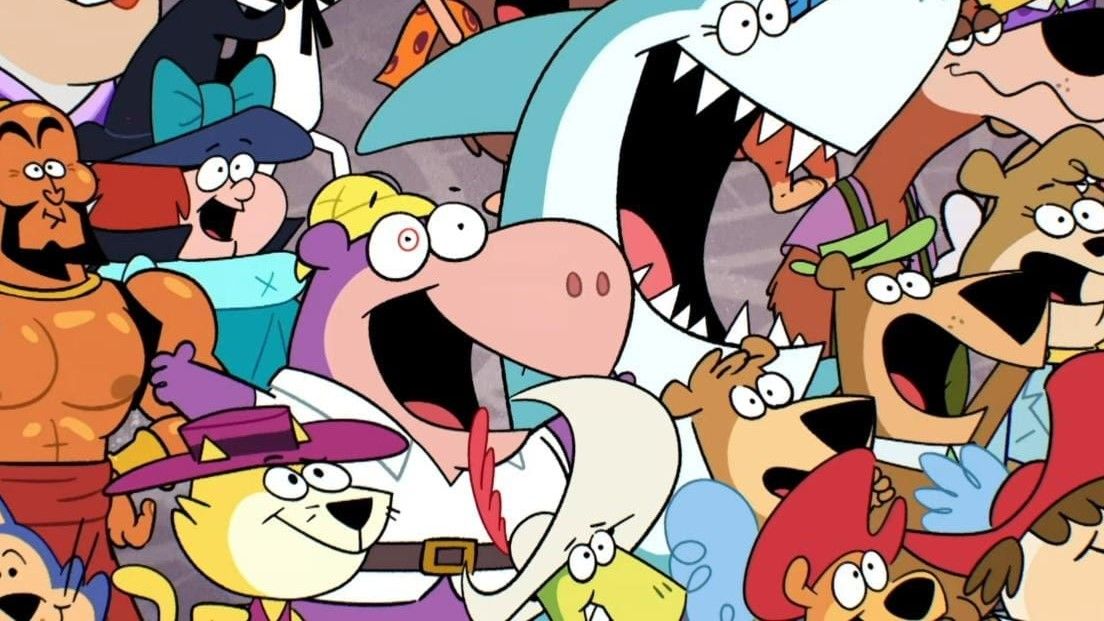 As fans of animation, you must be familiar with Hanna-Barbera. After all, they are the people that made animation into something that both adults and children enjoyed as a whole. A team formed by Bill Hanna and Joseph Barbera, they brought together some of the finest TV shows and stories in the form of animations that could easily be digested by all audiences and were animated and crafted in the most artful way possible. That is why they were so widely accepted by audiences around the world and cherished for decades afterward. It was truly a salute to the capability of animations and the potential that they held for future TV shows, as has been shown by many featured shows on our blog.
In any case, Warner Bros decided to take advantage of the library of characters that they had under them since their old releases and brought about Jellystone, a show that would bring together the old characters to make a show that would appeal to the mass public and would palatable to most people. If you know about Yogi Bear, you would feel right at home with Jellystone, as it is a series that revolves around Yogi Bear and Oggy and the characters that come with them. It is a complete show that has a solid backing of characters and a solid story to ensure that it has something to back on to. The characters are refined too, presumably to match the expectations of the new generation and to tie together a story that feels more modern than what we have seen before from the studio.
In any case, Jellystone never fails to make a case for itself, whether it be in the sheer assortment of characters that it brings together for our pleasure, the quality that it entails, or the way that it employs modern animation techniques to endear itself to a more modern audience. It is everything that you could ask for from a show and will please most fans of animations, and those who are familiar with the works of Hanna-Barbera.
Read more: Q: Into The Storm: A Conspiracy Theory
Jellystone: Final Words
With all that being said, Jellystone is one show that I would highly recommend to all fans of animations and to those who are looking to explore something light. I would also recommend all Yogi Bear fans to latch onto this one as there is a lot to explore. There are other Warner Bros shows on the way too! And it is really going to be interesting to witness the case with all of them.
Jellystone is currently streaming on HBO Max. You may check it out at the following link:
The show currently holds a rating of 6.3 out of 10 on IMDb, based on multiple user reviews. IMDb is our preferred platform for all movies and TV shows.
You may check out the trailer for the show here:
What are your thoughts on the show? Do you like it? Are you excited to know about the future of the show? Let me know in the comments down below.
Stay tuned in to the Franchise Hound for the latest entertainment updates.