Almost everyone knows about the recent commotion that the Snyder Cut caused upon its release. Zack Snyder's Justice League surpassed all expectations, and went on to hit everyone with lethality no one had seen before. It surpassed the original Justice League in all aspects and was widely received very well. This was in high contrast to the original, which received mostly average and negative reviews and was a box office failure at its time. The Snyder Cut exceeded all expectations and went on to become the preferred Justice League movie for most fans. So what about a Justice League 2? Could DC be making another Zack Snyder Justice League? Is it on the table? And could it happen? Read on in this article to find out.
You might also be interested in: Kick-Ass 3: Is It Happening?
Justice League: About the Movie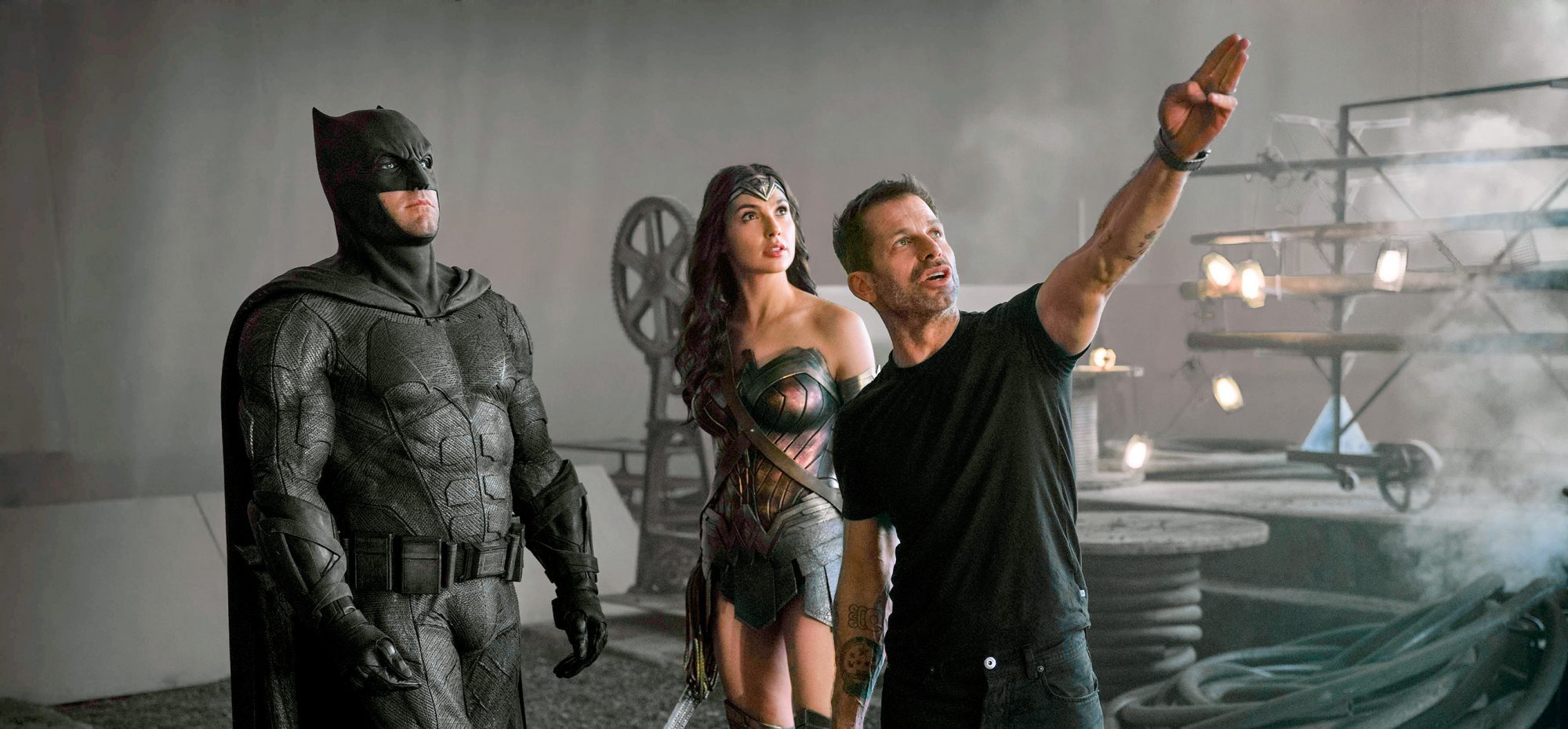 First off, we need to make sure we're on the same page about this one. There are two Justice League movies, and we're not talking about the one that came first. We'll be talking about Zack Snyder's Justice League, or the Snyder Cut, as they call it. The Snyder Cut is basically Justice League the way Zack Snyder imagined it before he had to leave production. Justice League was then produced by another team. The original Justice League suffered a lot due to huge script changes and plotline changes. Zack Snyder had to leave the movie production following the death of his daughter, and it led to a wreck of a movie. Justice League was widely criticized and never made the fans' top 10.
Then, earlier this year, Zack Snyder decided to return with his original vision for the film, and shot it out of the stadium. The Snyder Cut was a huge success and everyone just loved the movie. The movie received an amazing response from the critics and the public alike. Everyone praised the movie for what an improvement it was over the original, and we agree. Almost every critic judged it to be the superior film, and gave praise to Zack Snyder's production and direction abilities. The film was dedicated to the memory of Snyder's daughter, Autumn.
Viewers with your tastes are also interested in The Last Kingdom Season 5: Release Date, Cast, Plot and More
Justice League 2: Is It Happening
It's a very hopeful topic to talk about Justice League 2. As the Snyder Cut itself was considered very unlikely, we cannot really say much about Justice League 2. When the original Justice League came out, there was a huge demand for a Snyder Cut, which everyone said would very likely not happen. Still, in 2020, WB decided to go ahead with it, and for the better. So nothing is ever really off the table when it comes to DC movies. And especially when it comes to Zack Snyder. Another thing to consider is the fact that the director almost certainly had a vision for the second movie, given the fact that he left the ending of the first movie on a cliffhanger, as a tease to fans of the universe and the franchise.
This cliffhanger says much about the fact that there is in fact another movie on the minds of Zack Snyder and the production team behind him. There's certainly going to be something out in due time. However, till now, there is no official indication of a Justice League 2 or any announcement for the same. But we would like to imagine that it is in fact on the table. And that would make us very happy. So we're really hopeful that WB decides to go forward with Justice League 2. On the other hand, Zack Snyder has expressed that he has a lot going on with his life and doesn't really plan to go forward with the franchise and that this was really it for him. But he also said that the future could have something else in store. So that's something to think about.
Read More: Lucifer Season 6: Is It Coming Out
Justice League 2: Release Date
As Justice League 2 has not been announced yet, we cannot really put a release date on it, especially the way Zack Snyder has been busy and the studio has been handling things. They took 4 years to bring out the Snyder Cut of the movie. Who knows how long they will take to bring our Justice League 2. So it really is a question mark. However, we don't expect the movie to come out any time soon. At least not in the next two years. It is going to be a long wait before we see Justice League 2.
People have been theorizing that we might be getting it earlier, but it is all really based on speculation based on WB's business decision and there is no concrete proof about it. So let's just hope the movie comes out within the next few years, if it comes out at all.
Read More: Power Book 2: Ghost – All you need to know!
Justice League 2: Final Words
It has been a huge journey from the original Justice League to the Snyder Cut (Zack Snyder's Justice League) and we hope that the same saga continues on. But at this time it is just too difficult to put a finger on anything and promise anything. We just hope that a Justice League 2 is on the table, as the conditions certainly seem right for it.
In the meanwhile, you might want to watch Zack Snyder's Justice League, if you haven't done so already. It is a huge improvement over the original and is overall the superior film. It is definitely a recommended watch. While we wouldn't recommend the original by any means, the Snyder Cut is one to watch. Just make sure you have loads of time on your hand, as it is quite long, and you'll need to sit in your seats for a long time.
Where To Watch
You can watch the movie on Youtube for a small fee, or you may buy it from your local retailer on Blu-Ray, or buy it online.
The movie currently holds a rating of 8.1 out of 10 on IMDb, based on multitudes of user reviews. That is actually an amazing rating for the movie and we really trust our users back at IMDb, hence it is our trusted platform for movie ratings. The movie is definitely a strong recommendation.
What do you think about the Snyder Cut? Do you believe there is potential for a Justice League 2? Do you think it is on Zack Snyder's calendar? What are your thoughts on the potential release date? Let us know in the comments down below.
Stay tuned in to the Franchise Hound for the latest Entertainment updates. We are always up to date on the latest content and the latest entertainment gossip. So stay tuned and stay updated.