Love is Blind Season 1 came out quite a long while ago. And since then, a lot has happened, and people have had a lot going on in their lives. The show brought together people from different walks of life together on a dating show that would put them in a sort of experiment with each other that would span the course of over three weeks. The couples were paired together and engaged, and at the end of the three weeks, decided to either commit to forever or walk away. It was an interesting reality show with a lot of drama and a lot of fun stuff. It did really well, and people enjoyed it a lot. But one question comes to mind. What happened to the couples on the show after its conclusion? Are they still together? Or did happily ever after not happen?
Read more: Undoing Season 2: Potential Renewal And Release Date
Love Is Blind Season 1: What Happened?
Love Is Blind Season 1 conducted an experiment over the course of the show where they took couples and gave them a shot together. At the end of it all, they all had to accept the relationship as is and make the step towards marriage, and say "I Do", or break up with each other in front of their friends and family, in a public setting. At the end of the show, only two of the couples who went in got married, while the rest had their own stories, which were very interesting to follow and see. All of which was quite complex. And while some of them had broken up, others gave it another chance. So read all about who stayed together, and who met the end of their relationship.
Read more: Do We Really Need Another Batman Movie?
Jessica Batten and Mark Cuevas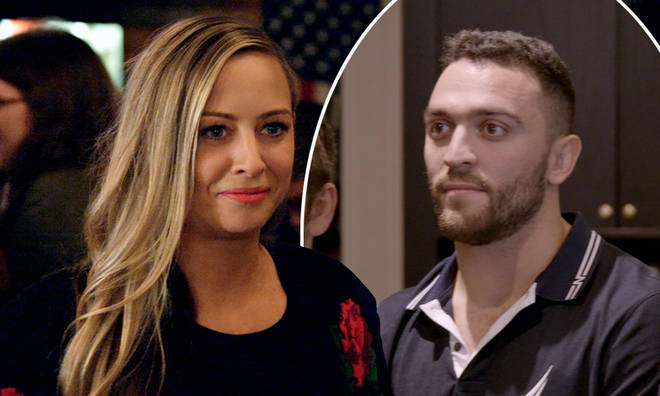 Jessica and Mark's relationship throughout the show was a very complicated one, and if I might say so myself, quite saddening. The one-sided nature of their relationship was very apparent from the beginning, and it just got worse with time. Their relationship met its end during the final episode when Mark decided to say "I do", while Jessica had other plans. Consequently, the two broke up and started dating again.
Jessica quickly got back into the dating game and got into a relationship with Benjamin McGrath, and the couple celebrated their anniversary in July this year. She posted the same on her Instagram and commented that it was one year and she was still reeling.
Mark, however, has had a more complicated relationship trajectory since the show. He started dating Lauren Chamblin from the show, and all was going well until it was discovered that he was cheating on her, all through a Reddit post.
Jessica joined in on the conversation and commented back to a comment from a woman who said that Mark had a history of cheating, and had apparently been sleeping with multiple women over the course of the show, at the studio where he trained. Jessica said that she was shocked because she personally only knew about one.
But when all was said and done, Mark started dating his new girlfriend, Aubrey Rainey and made things official when he posted about it on Instagram, apparently in competition with Jessica as he made the announcement two days after Jessica made hers. The couple has been going strong and has just welcomed a new member into their family. They have had a son, named Ace, at the beginning of this year.
Read more: The Falcon And The Winter Soldier Season 2: Latest News
Kelly Chase and Kenny Barnes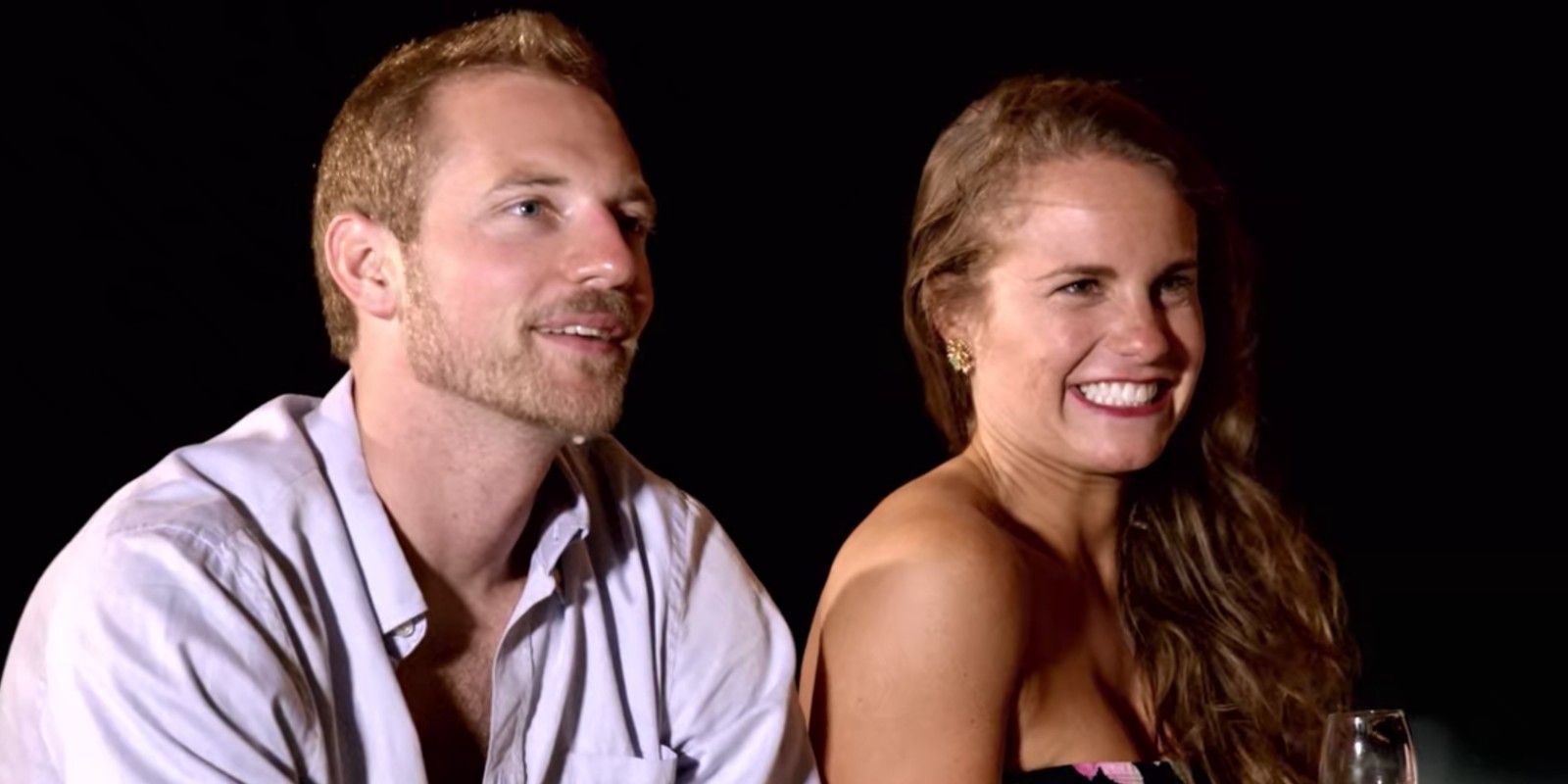 Another problematic duo on the show was Kelly and Kenny. The couple, who seemed to be doing quite well over the course of the show, and looking to be one of the strongest contenders, actually did not have a happily ever after with each other. At the end of the season, Kenny said yes to the marriage. However, Kelly announced her refusal and left Kenny alone at the altar, where they publically had their breakup, and Kenny gave a speech to his friends and family.
After the show ended, however, it was revealed that the duo had already decided on the breakup well before the final day. The marriage was never going to happen and they were both very clear about the fact that they didn't want to go through with it. There was never a scenario where they were going to get married and it had been discussed in detail multiple times but was never shown on the show. For publicity reasons, perhaps.
However, things ended on a good note for both of them, and they went on with their lives in a beautiful manner. Kelly, for the time, is single and is concentrating on her career and trying to make a name for herself in the industry, while Kenny has apparently been busy with other things.
Kenny went on to have a relationship with his new girlfriend Alexandra and got engaged to her, and made it official on his Instagram. He stated, "Fiancé has a nice ring to it…💍Alexandra and I are excited to announce our engagement! To all of our friends, family and acquaintances, thank you for the continued love and support – we appreciate everyone and cannot wait to celebrate this next step together."
Kelly was really supportive about it and commented, "OH MY GOSHH YAYYY! That's so exciting!!! I'm so excited for you two!! My mouth dropped but in the best way!!!!! You deserve all the happiness Kenny!!!! Sending you both love and light! Hope to meet her someday!"
Things are going well for Kenny and Alexandra, and they both are having the best time according to their Instagram pages. So despite not ending up together, Kenny and Kelly have been doing pretty well in their own lives.
Read more: Peaky Blinders Season 6 Finally Coming To An End
Carlton Morton and Diamond Jack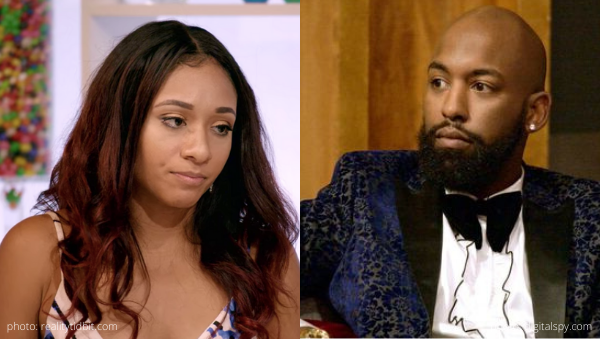 Carlton and Diamond's relationship is perhaps the most controversial and interesting relationship on the show. The relationship went downhill pretty quickly when Carlton came out to Diamond about his bisexuality and his past relationships with other men. Diamond, however, didn't take it so well, and the couple ended their relationship in a big fight that involved a lot of heat and anger. Both of them stopped talking to each other and didn't maintain any sort of relationship with each other following the fight.
However, the showrunners advised them both to get on cordial terms with each other considering the reunion episode and the fact that they would need to be on friendly terms for the interviews and the media. Apparently, they both agreed to that and Carlton even proposed to Diamond on Love is Blind Season 1 reunion, with a friendship ring, to mark the start of their new friendship. And with that, it seemed like they had both resolved their conflict with each other. However, it was later revealed that they were not on talking terms and not speaking to each other anymore.
As for their love lives, Carlton started dating and made it official on Instagram with his new boyfriend. However, Diamond has not been dating and is currently single.
Read more: All About Fractions: Division and Multiplication
Gigi and Damian
Gigi and Damian had perhaps the most interesting relationship on the show. Things had been tight between them since the beginning and it was looking really unsure about how they felt for each other. It was being assumed that they both would say yes on the wedding day, but that didn't exactly turn out to be the case. Damian and Gigi ended their relationship publically and Damian talked about the problems of their relationship and the commitment issues that followed.
However, that wasn't the end of the relationship between the couple. After breaking things off on camera, they both started talking again mere hours after their breakup and tried to figure out where things went wrong in the relationship. Gigi reached out to Damian to find out what the deal was and what happened and tried to resolve things. This started things up between the couple again and they both decided that they didn't need to get married right away, even though they still loved each other.
When asked about the status of the relationship, they said that they are enjoying their life together, and didn't want to rush into the prospect of a wedding. They wanted to do it correctly, at the right tie, and in the right manner. And I personally feel that it is a good way to go about the relationship. The couple recently celebrated their second anniversary together and are still going strong.
Read more: Coming 2 America: A Sequel From The Past
Amber Pike and Matt Barnett
Amber and Matt were perhaps the most uncertain couple on Love is Blind Season 1 when it came out, but eventually chose to commit to each other with the wedding, and decided to say "I do". But their relationship wasn't a perfect one either. They both had their reservations and there was a point where they doubted whether they should even go through with the wedding. Thankfully though, they talked things through, and went through with the wedding, and continued with the relationship.
The couple is happily married and still going strong, recently celebrating their two year anniversary. Amber has recently changed her last name to Barnett, and they both posted their second-year anniversaries on Instagram. Amber said in her post, "Two years ago today since we officially said 'I do'… and I still can't keep my hands off you! Happy 2yr Wedding Anniversary to my frustrating-crazy-sweet-handsome hubby. I LOVE YOU." Their relationship has been quite public, with them posting updates about it quite frequently. And from the looks of it, it is all that one could ask for.
Read more: Will Barry Season 3 Be Released at the End of 2021?
Lauren Speed and Cameron Hamilton
We have saved the best for the last, and Lauren and Cameron simply are the most popular couple to come out of Love is Blind Season 1. They were the most adored couple on the show and simply had something special together. They had a chemistry that was unmatched by any other couple on the show, and viewers were rooting them ever since the beginning.
The couple has been going strong since the show, and recently celebrated their second wedding anniversary, and announced it on Instagram. She said, "Wow 2 whoooole years! We've made it through one of the craziest years of our lives! We came out stronger than ever." The couple is happily married with Cameron responding by saying he wishes a hundred more years with her.
In fact, things have been going so good for the couple, that there are even talks of a spinoff show, just for the two of them. They stated that there have definitely been discussions about the show, and it might just happen. The couple currently runs their own Youtube channel and hosts their show called Hangin' With The Hamiltons. Cameron said, "In this channel we are going to talk about everything in our lives, the different elements that make them up. Whether it's our family, our friends, dinner, drinks, cocktails, you know what I'm talking about."
They have also written a book called Leap of Faith, which details their relationship, and talks about everything that their fans might have been wondering about. Love Is Blind Season 1 was definitely a boon for the couple, and led them on a journey that they would cherish for a lifetime.
Read more: The Upshaws Is Finally Getting A Renewal
Love Is Blind Season 1: Final Words
With all that being said, Love Is Blind Season 1 was definitely an interesting experiment that showed us all manner of couples and brought together people in its own beautiful way. It has been really interesting going through what each couple is going through, and really says a lot about the power of love. I would recommend you to watch the show if you are a fan of reality shows.
Love is Blind is currently streaming on Netflix. You may watch it at the following link:
Watch Love is Blind on Netflix
The show currently holds a rating of 6.1 out of 10 on IMDb, based on multiple user reviews. IMDb is our preferred platform for all movies and TV shows.
Watch the trailer for the show here:
What do you think about the couples? Did your favourite couple end up together? Let me know in the comments down below.
Stay tuned in to the Franchise Hound for the latest entertainment updates.