In today's entertainment industry, killing is such a normal part of most popular movies and TV shows that we have become desensitized to it. This should not be the case, but it is. In an industry so desensitized to the horrors of taking another person's life, it takes a lot to make someone feel for the loss of life. Stories about creative serial killers trend the charts every year, and people throng the theaters in hordes to watch them. I am guilty of the same. But what happens when you turn a serial killing story into a documentary? When you come face to face with the reality of something that has actually happened, it tends to change your perspective on the whole situation. Memories of a Murderer: The Nilsen Tapes sets out to do exactly that, and does so with incredible success.
Memories of a Murderer: The Nilsen Tapes is a new upcoming documentary that talks about the character in the name, Nilsen. Nilsen was a famous serial killer who killed a number of people over his lifetime. He is well known in the region of Britain, and his story is still told and retold to this day. Such was the horror that he caused in the time that he was active. The murders were all varied in their nature and happened at different times for different reasons. And that is perhaps what makes this documentary so interesting. It gives us a look into the how and why of everything that happened and narrates a very interesting and real story of a serial killer in a manner that we might not have expected. So keep reading to find out more about Memories of a Murderer: The Nilsen Tapes.
In context to something that is equally as horrifying, you might want to check out Brand New Cherry Flavor: A Brand New Thriller
Memories of a Murderer: The Nilsen Tapes Overview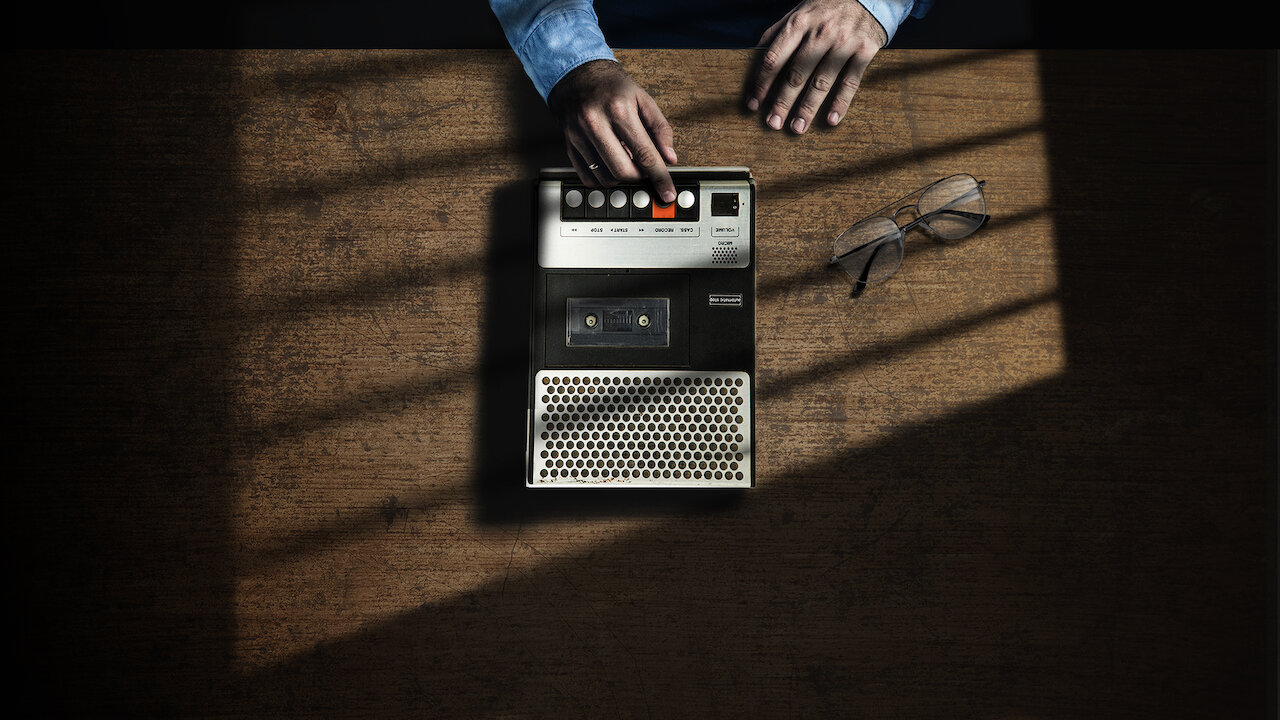 Memories of a Murderer: The Nilsen Tapes is the story of Nilsen, told from the beginning. When Nilsen was young, he often had thoughts about killing people and had strange desires. This is quite unusual for young people, naturally. Netflix recently released the trailer for the documentary. And needless to say, it was quite chilling and horrifying. During his days, around the time from 1978 to 1983, Nilsen killed 15 people, all of whom were either men or young boys. They were all from around where he lived. And quite courageously, Nilsen tried to hide all their bodies in his own house. Which sounds like such a stupid thing to do, but Nilsen did it anyway. A criminal with a passion, I must say. The documentary really shows how the mind of a killer works, and it is weird.
The way Nilsen orchestrated all these killings is also quite interesting. It is not as if he just did a random killing on the street and brought the corpse home. No, not at all. Nilsen carefully and diligently inspected and investigated each of his victims, found out all that he needed to find about them, and then made his move. He would manipulate and coerce the people into coming to his house, where he would commit the deed. He would kill them and hide them in the house itself, under the floorboards where no one will ever find them. Again, this is quite a horrific scenario and is sure to scare even the mightiest of men and women. However, desensitized as we are, we might not find it to affect us at all. Nevertheless, the documentary shows the killings and the mess that they leave. The scene surely rocked me to my bone.
In other news, American Horror Story: Double Feature Releases Alien Poster
Memories of a Murderer: The Nilsen Tapes: When Does It Come Out
There has been quite a lot of commotion over the release date of this documentary. While it was confirmed a long time ago that the documentary would be coming around this time, some people weren't really sure of the context of the release of it. Many thought that Memories of a Murderer: The Nilsen Tapes is related to the Korean show with a similar name. It is clearly not even related though. It is on completely different lines and created by a different production team.
Anyway, the release date for the documentary was recently revealed. And Netflix has set the release date for Memories of a Murderer: The Nilsen Tapes to August 18, 2021. Fans of thrillers and killings are surely going to be waiting for this one. And so are we. It is going to be quite an informative experience and one we are looking forward to.
Speaking of such experiences, do check out AlRawabi School For Girls: All You Need To Know About Netflix's New Arabic Series
Memories of a Murderer: The Nilsen Tapes: How The Reaction Has Been So Far
Okay, so we never thought that we would really be talking about the audience reaction to a documentary, yet here we are. It is just that the documentary has such an interesting nature that the audience reaction has also been a subject of interest. The documentary didn't really gain much traction initially, but with time, there has been an exponential rise in the interest shown for the documentary by people. The trailer for Memories of a Murderer: The Nilsen Tapes has garnered over two hundred thousand views and the figure is steadily climbing. The audiences too are really excited to watch the documentary because of its violent and thrilling nature. Not that we condone either of those things.
Read More: Batwoman Season 3: Potential Release Date, Plot, All You Need To Know
Memories of a Murderer: The Nilsen Tapes: Where To Watch
Memories of a Murderer: The Nilsen Tapes is going to be released on Netflix as an official documentary and is going to be exclusive to the platform. So grab a membership immediately if you feel that it is one you need to catch when it comes out. Not that Netflix does not have a big catalog full of thrilling and violent flicks anyway.
Check out Memories of a Murderer: The Nilsen Tapes on Netflix 
Till the time the documentary comes out, you might want to hold yourself over with the trailer that Netflix released some time ago.
Watch the Memories of a Murderer: The Nilsen Tapes trailer on Youtube
We are really excited to watch this documentary, and it is also going to be quite interesting to watch how things shape up in context to critic reactions and general audience reactions. A response like this isn't usual for a documentary, so we'll be monitoring how things turn out for Netflix's newest venture.
But what do you think about Memories of a Murderer: The Nilsen Tapes? How did the trailer for the documentary make you feel? Did you get chills like us while watching it? Share your thoughts with us in the comment section down below.
Stay tuned in to the Franchise Hound for the latest entertainment updates.