There are certain movies that will have you wondering what you just watched at the end of their run time. These movies either leave you in complete awe, in a state of perplex, or in a state of regret. It is always either one of these things. And there are few movies that will really leave you in awe. There are many that will leave you in a state of regret. But there are hardly any that will leave you perplexed about what you just watched. Mosquito State happens to be one of those movies. It is a movie the premise of which will leave you wondering what you are in for. Even the title itself is quite confusing when you think about it. And today we are going to review this movie in its entirety and tell you whether it is worth your time.
Mosquito State starts out as a very normal movie. It is centered around the main character of the movie, Richard Boca, who is a very smart data analyst on the Wall Street, and is obsessed with his job. He is quite the reputed analyst, with his data models being used to run the very company. So he is quite significant and valuable to them. A brilliant and eccentric man, Richard never lets anyone into his home, until he meets Lena. Lena just takes his breath away and for the first time, he actually lets someone into his own abode. And that is where the story of Mosquito State begins. Becaues after that night, Richard finds himself getting absorbed into the whole mosquito aspect of the story. And it gets really interesting from there.
Another very dark thriller that we recently reviewed was John And The Hole: A Sociopathic Thriller That Leaves You Wondering. We think you might like it based on your tastes. So do check out our review for the movie.
Mosquito State: Major Plot Point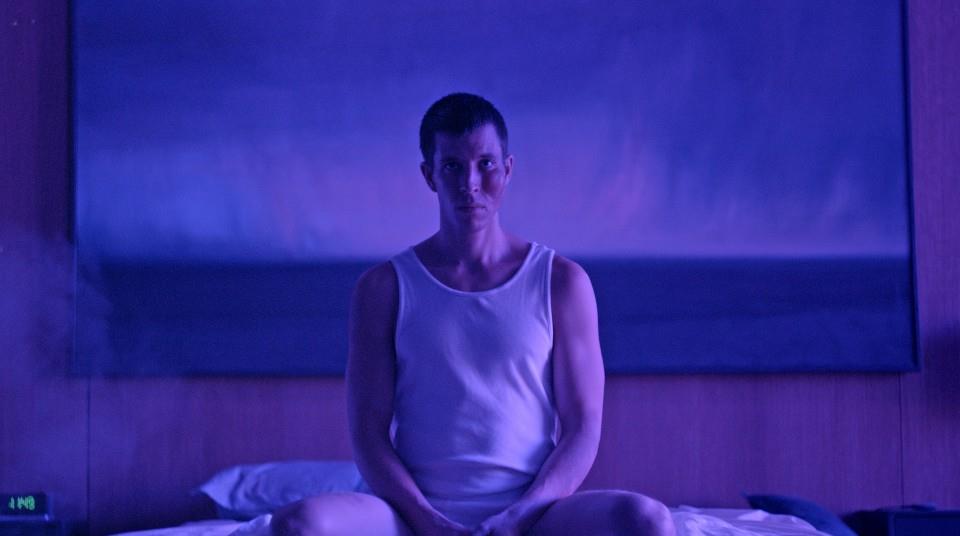 After the night with Lena, Richard finds himself getting obsessed with a mosquito in his apartment. The film follows his fall into craziness as he finds himself losing his sanity to the mosquitos and them breeding in large numbers in his apartment in a very weird turn of events. The mosquitos are taking over, and his models are falling apart, along with his reputation. So what will Richard do to save himself? 
The mosquitos are highly representative of his state of mind here. His life is slipping out of his own control and he cannot do anything to save it. His apartment is being taken over by mosquitos, again which he has no control over. The mosquitos and the computer problem start to devolve into one single problem, and Richard starts losing it. Is it the mosquitos, or is it the problem that he finds himself unable to solve, that is taking over him? It's difficult to tell what is real, and what is imagination. Or if any of it is even real. And that is really the major plot point in the story.
You might also be interested in Don't Breathe 2: New Trailer Gives Dark Vibes
Mosquito State: The Review
Mosquito State is quite an interesting movie. The way it manages to blend pure psychological elements with pure horror is just commendable. We really love the way everything has been put together. And it is so chaotic and well assembled at the same time, that it is hard not to admire it as a piece of art. Beau Knapp also puts in a phenomenal performance here, with each scene that he enacts coming to life. The expression of pain and craziness here is just insane. And we love it. Beau Knapp is one of the strongest points this movie has, and he deserves to be commended for it. The plot itself is so interesting that it will keep you on the edge of your seat throughout the movie. And while it is a complex one, it will never feel exhausting. Rather, it feels like a welcome pondering.
We really love the way everything comes together in this culmination of pure psychological horror and obsessive compulsions. It is just what we desired from the movie, and it delivered on that front with a lot of passion.
Read More: Memories of a Murderer: The Nilsen Tapes | A Thrilling Documentary
Mosquito State: Should You Watch It?
Definitely. Mosquito State is one of the more crazier movies we have seen this year, and it delivers on its promises in a manner that will leave you with a pondering head at the end of the movie. An amazing one, we must say. And one that we highly recommend. Do watch it as soon as you can. You won't regret it.
Mosquito State is not yet out on streaming platforms. So you are going to have to wait a while for the movie to make its way to your TV. The movie is going to be a Shudder exclusive, so you'll need to be registered on their platform to watch the movie.
Mosquito State is all set to release on August 26, 2021 on the Shudder platform.
Stay tuned in to the Shudder Homepage
Check out the trailer for Mosquito State here:
Mosquito State currently holds a rating of 5.9 out of 10 on IMDb, based on multiple user reviews. IMDb is our preferred platform for all TV shows and movies.
What do you think about Mosquito State? Are you excited for it? Are you aware of any other such horror thrillers? Let us know in the comments down below.
Stay tuned in to the Franchise Hound for the latest entertainment updates.