Nowhere Special is finally out, and seems to be doing well with the public as well as the critics. An emotional story, Nowhere Special borders somewhere between gloomy and gleeful, and switches between the two. And the thing one would never expect is to see someone like James Norton in the main role. The actor, who has portrayed a number of roles in productions such as McMafia, and more recently, potentially replacing Daniel Craig as James Bond, doesn't strike us as the kind of character who would play this role. Yet, here, he is one of the best things about the film and has been absolutely breathtaking. But we're getting ahead of ourselves here. Let us give you some context on the film first. Keep reading our Nowhere Special review to find out what the movie is about, and our thoughts on it.
Read More: The Witcher Season 2 Teaser Trailer Revealed
Nowhere Special Review
Nowhere Special is a movie about ordinary circumstances, told in an extraordinary manner. It is a highly emotional movie that talks about the pain and responsibility associated with terminal illness. It is a movie about a father, portrayed by James Norton, who is suffering from brain cancer, and the clock is already running against him. He doesn't have very long to live. And with a son whose mother left them a long time ago, things are very tough. Inspired by true events and brought to life on the big screen by Uberto Pasolini, Nowhere Special is the highly inspiring and emotional tale of a father who is looking for a family to adopt his young son of four years. Teaming up with other social workers, James Norton looks starts looking for a family, yet no one really seems to be the right choice.
There is a lot to like about the movie. While it is not perfect, certain moments within the movie just blew us away. The movie is full of such magical moments, and it has them in abundance. The acting by James Norton, as well as Daniel Lamont, who plays the four year old Michael, is absolutely phenomenal. In fact, it is the high point of the movie. While the story by itself is no doubt amazing, the acting just takes it to another level. Daniel Lamont is absolutely the perfect fit for the role, and has done a great job. We look forward to seeing him star in more such roles in the future. James Norton too, has done a phenomenal job, and plays the role so wonderfully, it makes one wonder how this can be the same man who plays James Bond.
The Bad
While Nowhere Special is indeed a wonderful movie, it is nowhere near perfect. It has its own quirks. For starters, the movie can feel too perfect and unnecessarily emotional at times. Sure, the emotion is a good thing, but it can get overbearing at times, at the expense of the movie. Another thing is the way Norton's character has been portrayed. It can feel too perfect at times, and lacks the natural quirks each one of us has. He is shown as an all giving altruistic father, while that is hardly ever the case. His own troubled childhood has left him with no scars that he showcases in his personality. And that can get a bit too far from reality, if you ask us. But that is all that we really don't like about the movie. Nowhere Special is a really good movie, and the sort we like to watch from time to time.
Read More: The Woman Who Ran Review: About Men And Women
Nowhere Special Review: The Verdict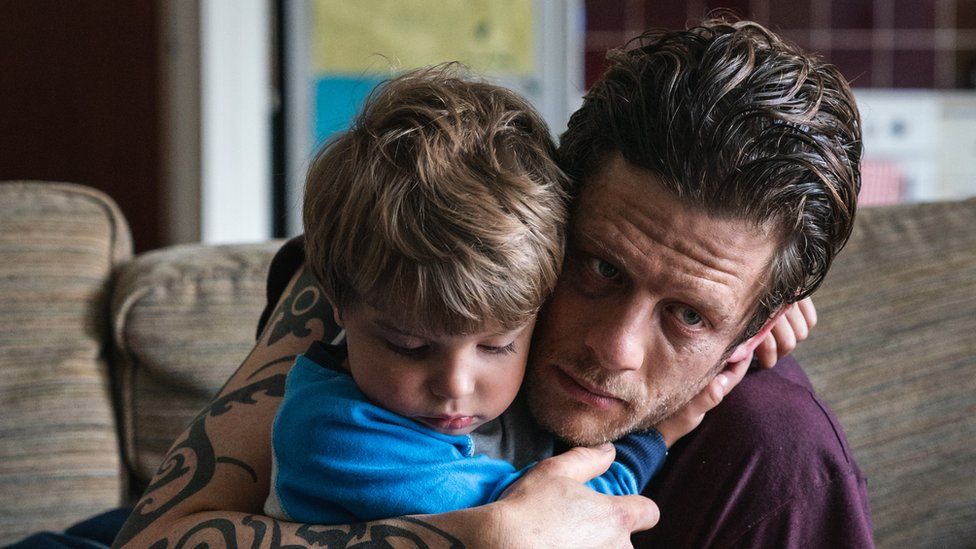 Now comes the verdict, the part everyone is looking for. So should you watch Nowhere Special? Well yes! Why not? Nowhere Special is a movie that would appeal to people of all age groups and genre preferences. It is not a movie that would cause huge controversy or someone would really hate. It is a lukewarm emotional movie that many will enjoy and revere. Which makes it quite an easy recommendation. While we don't strongly recommend it in the sense that it is a must-watch, it is one you can watch over the weekend when you feel like watching something emotional.
Nowhere Special has been released for the public in theaters over the world. You might want to catch the show soon, keeping in mind social distancing norms.
Are you planning to grab tickets for Nowhere Special? Does it sound like the kind of movie you would like? What do you think about the review? Let us know in the comments down below.
Stay tuned in to the Franchise Hound for the latest entertainment updates.