If you're someone who lives in a third-world country or someplace with a lot of development, I'm sure that you are well aware of the pollution that your lungs have to deal with every single day. It's just something that you simply consider a part of life. However, what you might not know is the extent of damage that these pollutants are causing to you. The air pollution that is a part of our atmosphere today due to industrial activities, as well as agricultural ones, is wreaking havoc on your health, reducing your life by almost as much as a decade. In such cases, it is important to take care of your health. This is where the Philips Air Purifier comes into play.
I'm sure that most of you care a good deal about your health, and even more so when it comes to sensitive organs like your lungs. After all, there is a reason that people strictly say no to smoking. It's because it can lead to a really early demise and diseases such as lung cancer. So if you're steering away from the pollutants in a cigarette, why should you overlook the health problems that your air is already causing in your life? With the absurd amount of pollution that we are witnessing in the atmosphere today, air purifiers have become a necessity rather than a luxury. And of all the purifiers out there, the Philips Air Purifier seems to come up again and again when we talk to consumers.
However, no matter how popular the Philips Air Purifier might be, there is no reason to buy it if it simply does not deliver adequate performance. And that is what we are going to talk about today. So without much further ado, let us get right into it.
Read more: Chrono Cross: A Remaster That Tells A Tale
Philips Air Purifier: An Overview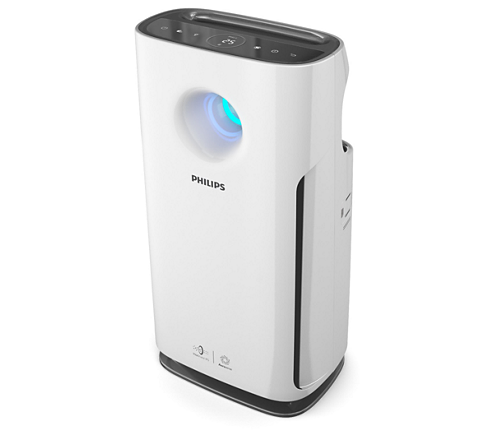 As you all must know, Philips is a very popular electronics brand worldwide. Philips has a very good presence in a lot of sectors not just limited to air purifiers. The business specializes in electronics of most kinds and has a good worldwide presence. So when they released their first Philips Air Purifier, customers went crazy over it because it was so affordable and offered the users the freedom to breathe such excellent air for a very reasonable price compared to all others. 
Now, such a long time later, it is time to look at the way that the brand has performed over the past years and whether it is worth it to buy a Philips Air Purifier. To begin with, Philips makes some really affordable air purifiers and there is something for everybody. Now, all Philips Air Purifiers in the catalog are equipped with the well-known HEPA filter that is used for filtering the garbage air out of the breathable air and to trap any pollution inside itself. In fact, HEPA filters are the driving force behind Philips Air Purifiers. The well-known filter is available everywhere but Philips does it really well.
In fact, Philips claims that their air purifier can remove 99.7 percent of the pollutants in the air that you are breathing, and that too within the span of 6 minutes. In addition to this, many of the models are also equipped with other filters that help filter out diseases and generally protect us against a whole lot of nasty stuff. You also get two years of warranty with the hardware, so you can replace it if really doesn't serve your purpose. All of this makes me have a lot of faith in Philips.
Read more: LEGO Star Wars: The Skywalker Saga Celebrates Star Wars Day
Philips Air Purifier: The Verdict
Now, you might be wondering what the actual verdict for the Philips Air Purifier is. To be quite honest, the answer is really complex. However, it all depends on your need and what you are getting. I believe that the Philips Air Purifier is a good choice for those who are buying their first air purifier. It's user friendly, it's effective, and it gives you clean air. What else could you want?
You might check out the following to compare the stuff
Are you looking to buy an air purifier? It would be really nice if you could finally breathe the fresh air that you were meant be. Let me know your thoughts in the comments down below.
As usual, stay tuned in to the Franchise Hound for the latest technology updates.