Are you a football fan? Does football dominate your heart and your soul? If that is indeed the case then you are in the right place because we have got something for you today. In fact, we have a new game today that is all about football and revolves around the very real management of it. I'm sure that if you're a football fan and love to play football games, then you must have heard the name of Pitch Clash at least once. After all, it is one of those games that everyone is expecting will change the game on mobile. I am also personally one of those people who are just looking forward o the game in a very impatient manner.
So if you're a football fan, then Pitch Clash is one that you should definitely know about. It is supposed to be the next big thing in football video gaming, because we have not seen something spectacular in this arena for a long time now, no matter what the platform might be. We keep playing the same old games over and over again, with minor variations. Pitch Clash, however, tries to mix things up a little, pairing different elements of the game with an interface and graphics that are all new in the industry and can give any other game a run for its money.
Now that we have talked a little about who the game is for, let us get into a little more detail about the game.
Read more: Clash Heroes: All About The New Clash Universe Game
Pitch Clash: About The Game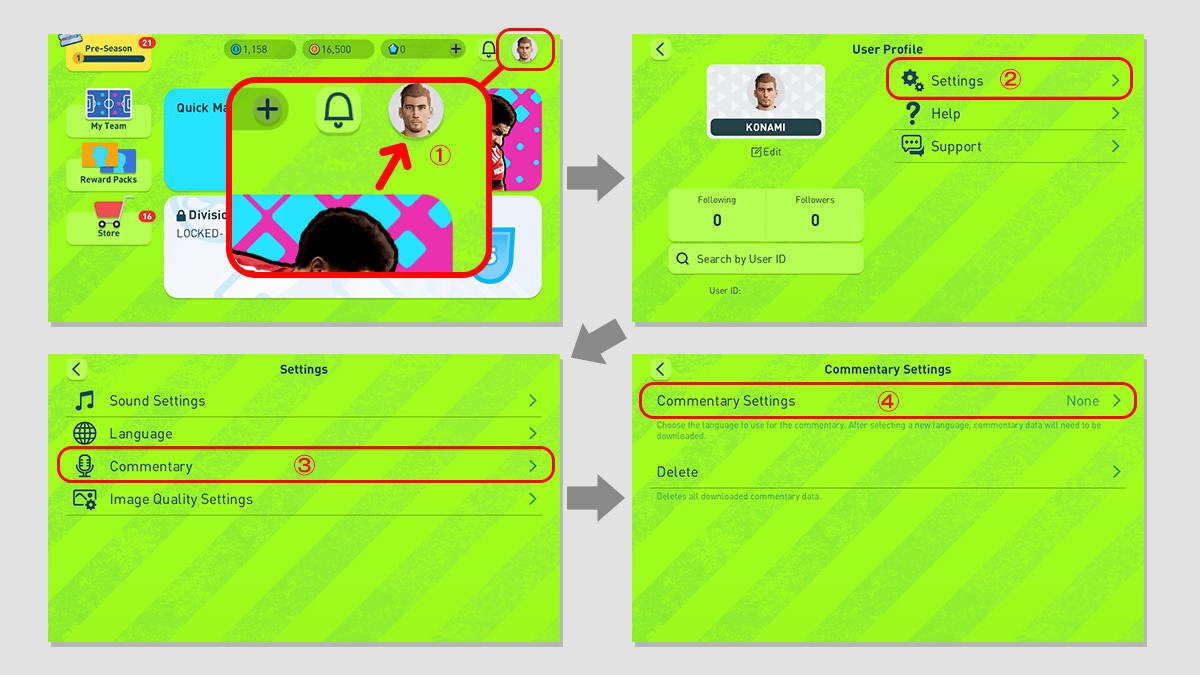 When we talk about Pitch Clash, it is important to know that this is not just another ripoff of football games on mobile right now. In fact, it is quite different with a big focus on strategy and decision making rather than running on the pitch endlessly to score goals. The game centers around a card based system that the players can use to customize their team, its tactics, and the way that it plays. The game is definitely focused more on the technical side of things and that allows it to come forward in all its glory, because this is something that we definitely haven't played before, especially on mobile.
It is a good time for football right now, with all the teams undergoing some pretty major changes. However, that also means that the Pitch Clash world is about to become a whole lot more dynamic as well. You will now have to manage different teams and make sure that yours is the one that will dominate above everyone else. After all, the quality of players in your team matter too. By creating a monster team with monster tactics, you can challenge strangers or even your friends around the globe, and doing so is quite easy because the game tells you how to do everything in addition to having a simple and intuitive design.
The game currently features over 10000 licensed players as well as features some of the biggest football clubs in Europe including but not limited to FC Barcelona, Bayern Munich, Manchester United, and others. So if you ever wanted to get revenge after a bad match, then Pitch Clash probably has you covered. The game also follows all the standard football rules, so there is nothing that you have to worry about when it comes to the authenticity of the game.
Read more: Battlefield Mobile Game: All That You Need To Know
Pitch Clash: Release Date
Now, this is one area that has been a sore spot, especially for those that have been waiting for the game a long time now. Currently, we don't have any potential release dates for Pitch Clash, and this is in stark contrast to the fact that the game was released in an open beta last year in April. After that, however, the beta was closed and the game was never brought to life again. So the game has been in the same stage for over a year now and there is no indication of when it will actually come out. Could it be that the beta testing was so bad that the team behind the game simply gave up? We'll probably never know, because the developers too have since gone silent.
If the game does release, however, it is unlikely that we will be able to get our hands on it before 2023. So I would recommend that you do not hold your breath over it.
Read more: Undecember: The Free To Play RPG For Mobile
Pitch Clash: Final Words
With all that said, Pitch Clash is looking to be one of the finest football strategy games on Android that we have seen in a long time. I'm personally really looking forward to be able to actually play the game. Whether that comes to fruition though is something that only time will tell.
You may check out the game here:
Pitch Clash Announcement on Konami
You may check out the gameplay here:
What do you think? Will the game ever be released on mobile? Let me know all your thoughts in the comments down below.
As usual, stay tuned in to the Franchise Hound for the latest entertainment updates.