It is not very often that you happen to come across a romantic movie that is both entertaining and insightful about itself. And when you do, it is always a welcome affair and it just takes your breath away. It has been such a long time since I saw such a film, and I'm someone who really enjoys them and relishes them. So when Really Love came out, I was quite skeptical about the movie and didn't have any expectations for it to blow my mind away, or exceed my expectations in any aspect. But boy, was I wrong. How many of you are a big fan of romantic movies? Now I know most of you enjoy a romantic flick now and then, but do you really enjoy romantic movies as a whole other genre? If you do, then Really Love might just be the one that you have been waiting for.
Really Love will take you back to a time when romantic movies were all the talk of the town and people couldn't stop obsessing over them. And I'm talking about the 90s era. Really Love is like other classics from the 90s era in the way that it rolls and shows its story. Described by the screenwriter Felicia Pride as "Love Jones meets Blue Valentine set in D.C.," Really Love is a film that will fill you with nostalgia, as it certainly does represent the two movies to a great extent. That is not to say that the movie is a rehash of the two, but it certainly has a lot going for it. It has all the good stuff and the sophisticated romance that it needs out of a classic, and will certainly live up to the standards that it is setting for the viewers. And that is something that I really appreciate about the film: The fact that it doesn't oversell itself.
If you are a huge fan of romantic TV shows, then you might also be interested in checking out Mismatched Season 2: Plot, Cast, Release Date, All We Know. It is an Indian show that tells a story quite similar to Really Love. It is a show that tells the story of two people who are different from each other and separated by circumstances and culture. It is one I would really recommend if you liked Really Love.
Really Love: The Review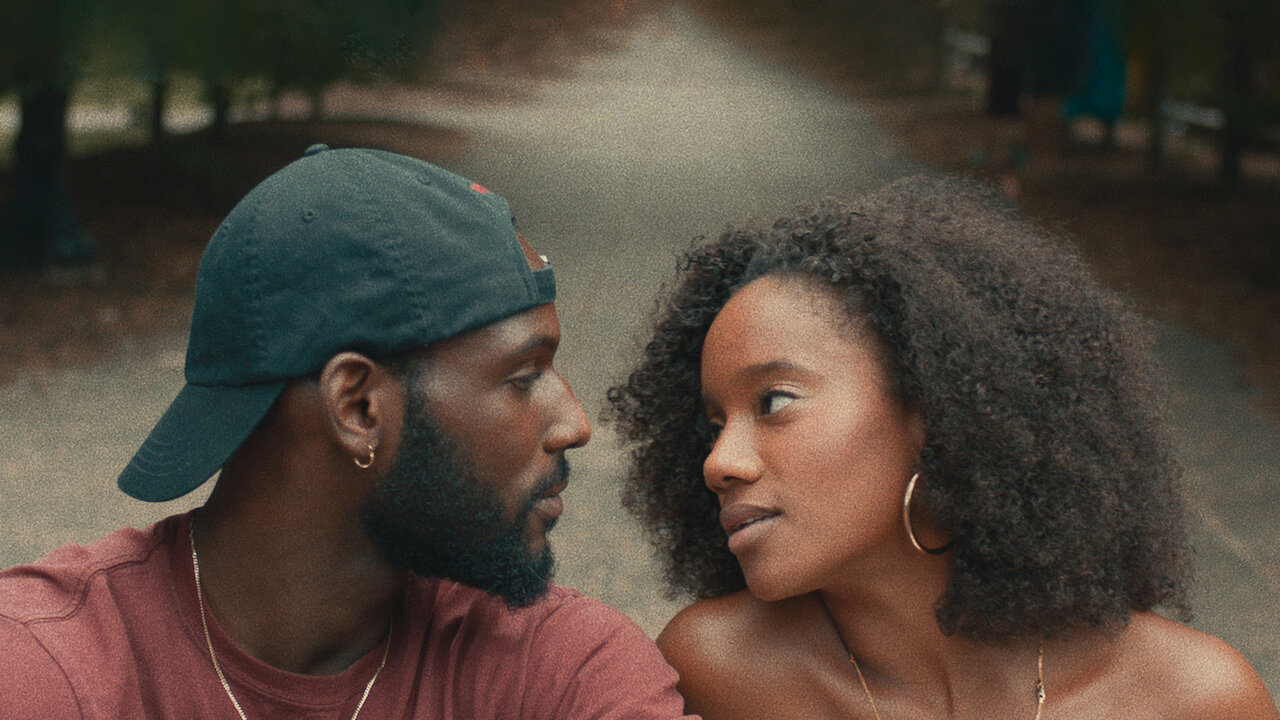 Coming to the actual review for the movie, there is a lot to like about it. Talking about the plot of the movie, it is one that you won't find a lot of innovation in, but you certainly won't feel that it is stale. It is a sophisticated romantic plot with a lot of potential and a lot of love poured into it. And it is the subtleties of the plot that make it so special. How many of you here are fan of bittersweet romantic movies? I'm positive that it's going to be quite a divisive question. Because some of you prefer to watch movies with a more realistic plot and less fantasizing and daydreaming, while others prefer to get lost in the loving atmosphere and dreamy vibes of the movie. And that is a big dividing factor. Really Love is a movie that is going to cater to some of both the groups. It has both dreamy elements as well as bittersweet ones.
Also read more about Clickbait TV Show Review: It's A Clickbait! Clickbait is a show that talks all about the toxic nature of the internet and tells us about how the things can take a turn for the worse when things get out of control. Do check it out if that appeals to you.
What's The Plot Like in Really Love
The plot of the movie is actually quite simple. As mentioned before, the movie is set in Washington D.C. In there resides Isaiah, who is played by Kofi Siriboe, a struggling artist, who is on the edge of success, and is soon going to get the big change that he has always worked towards, with dreams of making it big. On the other hand, we have the beautiful Stevie, played by Yootha Wong-Loi-Sing. Stevie is the opposite of Isaiah, and there is a lot that differentiates the two. Unlike Isaiah, Stevie is an already successful law student with a stellar career ahead of her. She comes from a royally good background and is going to achieve big things for sure.
The story begins as Isaiah meets Stevie at one of the art galleries, and she just takes his breath away, in typical romantic fashion. But nothing really happens. But it seems that fate had different plans, as they run across each other again, at a party this time. And it is too much for Isaiah to believe, so he finally asks her out. Things step into high gear, and Stevie eventually leaves with a loving gift from Isaiah, and the story of their love begins.
And while it all sounds perfect, it is anything but. Because soon the problems start to make themselves very apparent. But that is true of any relationship, isn't it? In any case, Stevie and Isaiah start experiencing problems as they realize the differences between them. When Isaiah goes to Stevie's home, he has a cultural shock and her family looks down upon him, and generally makes him feel out of place. It isn't helped by the fact that Stevie herself isn't particularly supportive. And the differences between them start driving them apart.
Their careers too, play a big role in their romantic story. Isaiah totally devotes himself to his work and aims to make it big, despite the ostracization and discouragement that he receives from everyone around him, including his family. And in the process, starts to drift away from Stevie, sacrificing the loving relationship that they both had. Stevie too, gets an opportunity that is too good to pass on, and eventually considers leaving the relationship for a successful career and a happy family.
You might also be interested in reading about The Morning Show Season 2: Release Date, Cast, All You Need To Know
What's Good About Really Love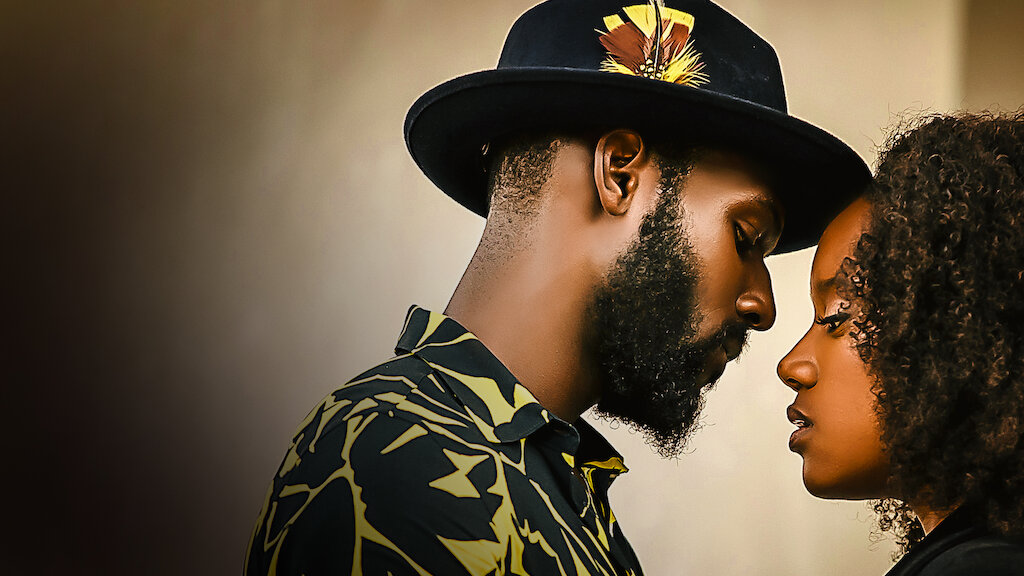 The plot here is very riveting and will surely have you experiencing a number of emotions as you go through the movie. It is not a very optimistic plot, and it is not a very grim one either. But it is one that is very realistic, and that is what makes it strike so close to home. I really appreciated the efforts of the new debut screenwriter Felicia Pride here. She has managed to bring together something that is so beautiful and engaging on her debut movie, and that is something to really admire.
And I cannot really go ahead without complimenting the actors here. I really enjoyed the acting and the way that the actors have dealt with what they are given. In particular, Kofi Siriboe has really blown it out of the park. He embodies the emotions of Isaiah within himself, and there is never ever a moment when he isn't up to the task. He becomes one with Isaiah, and that is something to really admire about him. The way he portrays emotion across the entire spectrum is something to really appreciate and is one of the strongest points about the film.  Yootha Wong-Loi-Sing has also given a stellar performance here, incorporating charisma and radiance with wit and intelligence. And the way she has portrayed Stevie is nothing short of admirable. Going into the movie, I never expected such a stellar performance, but I was just blown away.
The screenplay too is very well handled and will have you constantly engaged with the way that it ebbs and flows, and the way it handles everything. The direction and production are top notch and will have you in nostalgia over old romantic movies. Something about it reminds me of La La Land, and that is something that makes it really beautiful to me, because La La Land was a phenomenal movie.
Read more about The Empire Review: A Return To The Mughal Age
The soundtrack here is also really fitting and will have you in the feels for the movie. It is mated to the story so perfectly that it is tough not to appreciate. The blend of classical and modern coming together in a romantic symphony is just magical and really adds to the atmosphere of the movie.
There are a few weaknesses that the movie does have which are not really weaknesses but subjective preferences. I would have preferred the movie to have a slower pace and a more modern story. While the story is effectively modern, it does lack the nuance that we expect in 2021. But other than that, there is literally nothing I can complain about.
You might also be interested in Rounders: How Not to Lose?
Really Love: The Verdict
Coming to the verdict for the movie, I would have to say that I really loved it. It was one that really touched me and one that I hope to watch again. The plot, the screenplay, the acting, and the entire execution is just so amazing, it is hard to overlook. While the movie may not appeal to everyone, it would appeal to those who really appreciate such movies, and is going to be a gold gem for those people. So, Really Love has my wholehearted recommendation, and I would tell everyone to watch it if they are into romantic movies.
Really Love is currently available on Netflix. Watch it on the link below:
Really Love currently holds a rating of 6.1 out of 10 on IMDb, which is a very average rating, based on multiple user reviews. But that is not to say that it is a bad movie. It is just one that not everyone can appreciate.
You may watch the trailer for Really Love down below:
What do you think about the movie? Are you excited to watch it? Are you a fan of old school romance? Let me know in the comments down below.
Stay tuned in to the Franchise Hound for the latest entertainment updates.