If you're anything like me, then first-person shooters are a guilty pleasure of yours. I'm personally  someone who just loves to come back home after a hard day at work and hop onto my favourite shooter to have some fun shooting the enemies in the game and taking out all my pent up energy on them. And it seems that Bethesda and Arkane are coming together to appeal to my guilty pleasure with their new game Redfall. The game is looking to shape up as quite a contender and I'm personally really looking forward to being able to get my hands on it as soon as possible. But with the game still miles away, let us explore a little more about it and talk about what it will bring to the table.
As someone who has played games by Arkane Studios, I have never really been disappointed by the content that they have put out. In fact, Arkane Studios has put out some pretty amazing content over the years, especially with their Dishonored series that went on to become one of the best stealth and choice based gamesn of all time. However, this is a different direction for the studio as they are working on a co-op First Person Shooter that is simply so different from what they have ever done before. Nevertheless, it doesn't mean that the studio will not play on its well established strengths and give the game its own Arkane feel. And that is something that really excites me about the game.
So now let us look into all the details that Arkane and Bethesda have revealed so far about the game, and talk about what it is that makes it so special.
Redfall: About The Game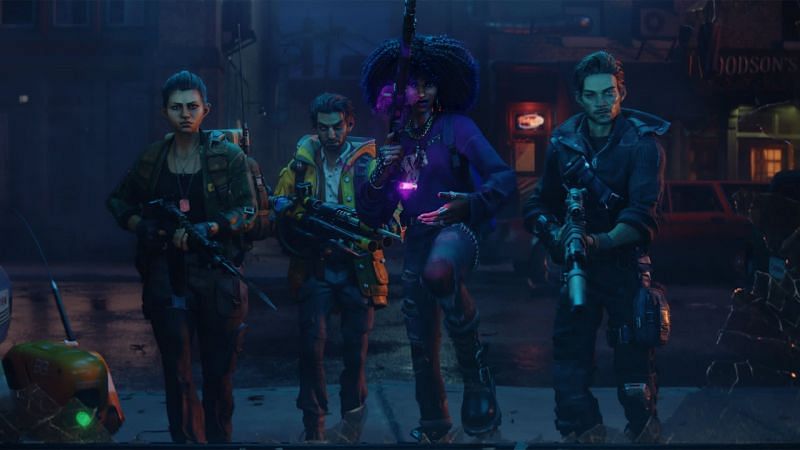 When it comes to Redfall, it is a completely new game by Arkane Studios that is centered around the concept of a zombie apocalypse and is a co-op FPS that one can play with up to four players at at time. If you're thinking that this reminds you of some other game, then you would be completely right as this is a concept that was popularized and brought into popular culture by the game Left 4 Dead. That was also a zombie apocalypse shooter whose main strengths lied within the fact that up to 4 people could come together to play it at a time. And it seems that Arkane is now giving its own twist to the type of game that Left 4 Dead created.
Redfall is a game that again focuses on deep world building and bringing you an interactive game that breaths and reacts according to your actions. This is in line with what Arkane has provided us before and heavily mirrors the Dishonored and the Deathloop strategy where your actions change the way that you have to deal with upcoming situations. However, instead of going with a single player only experience as Arkane has done for the majority of its existence so far, the game will give players the option to play with up to three other friends and blow up some really cool zombies, or to go it alone and see how far it is you can go.
Read more: The Settlers: Ubisoft Revives Its Old RTS
Redfall: Release Date
Now, this is something that has been a bit of a question mark for most games in the era that has transpired after COVID. Most games right now do not have a definitive release date or are being delayed due to the coronavirus pandemic. Further, no company is willing to release a game unless they are absolutely sure about its quality after hearing about what happened with Cyberpunk 2077 when it was launched before it was ready. The game went on to receive massive market backlash and so every studio is now taking its time to create their games and to make sure that they match the quality one might expect.
The same is the case with Redfall. Bethesda had initially announced that it would be releasing the game sometime in Summer 2022. However, owing to delays, the release date has now been moved to at least Spring 2023. This coincides with the release of the upcoming game Starfield by Bethesday which has also been in the works for many years now and fans are eagerly waiting for it. The game is also not going to be released on the previous generation systems as the game will only be released on the PC and the Xbox Series X/S. This is a step in the right direction considering how much consoles were holding back games.
Read more: Starfield: Release Date, Plot, All The Latest Updates
Redfall: Final Words
With all that being said, Redfall is shaping up to be quite the contender and a great addition to the arsenal of games by Arkane Studios. I am waiting to play it as soon as I can, so I will keep you updated as it releases.
You may check out the trailer for the game here:
What do you think about Redfall? Is it going to be any good? Let me know all about it in the comments down below.
As usual, stay tuned in to the Franchise Hound for the latest entertainment updates.