Seal Team Season 5 has just started streaming on CBS and has been having a stellar run so far. While it hasn't broken any records, the show is doing just as well as the producers had expected from it. And because of that, the show has also started grossing more money and the folks over at CBS decided to give it some new treatment. But don't worry. For those of you who watch the show on TV, your experience is going to be pretty much the same. So what is it about Seal Team Season 5 that changed so much from the previous seasons? That is the question that you might be asking yourself. And we are here to give all the answers. So stay tuned in and read on to find out all that you need to know about the Seal Team move.
You might also be interested in Good Trouble Season 3: Renewal News. Good Trouble is one of the most eccentric shows that we have seen in a while, and in a good way. But what about the renewal for Good Trouble Season 3? Is it going to happen? Read the article to find out all that you need to know about the future of the show.
Seal Team Season 5: About The Show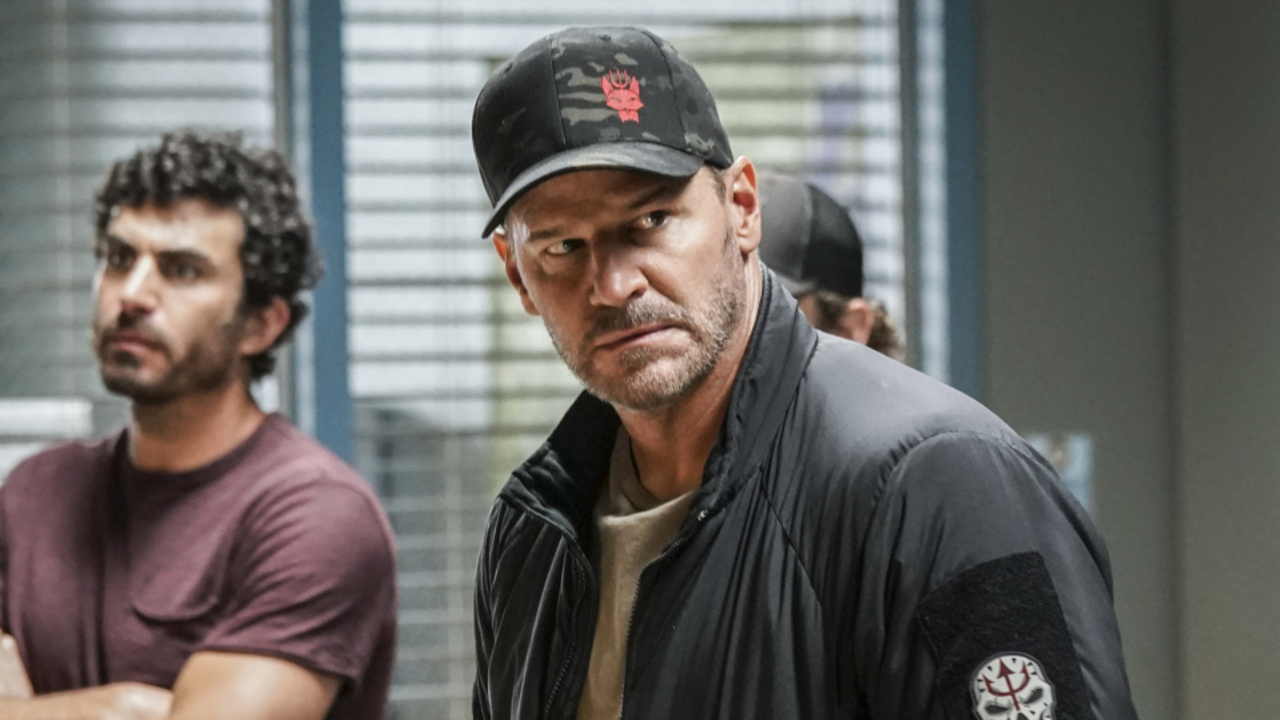 Seal Team is a show that began back in 2017. It is a proper action thriller drama that will have you by the edge of your seats and makes for a really amazing watch. The show follows a group of elite Navy Seals who take on record breakingly dangerous and some really high stakes missions, that could be the difference between life and death. However, that takes a toll on their mental health and family life and involves a lot of drama. So it is a complete show in that manner.
The show has been doing well on the channel so far and has been bringing in quite a lot of money for CBS. The fourth season of the show aired in 2020 and was well received by fans and critics alike. Consequently, the producers decided to go for a fifth season of the show, with even bigger plans, and a controversial move that they had in mind. So keep reading on to find out all about the Seal Team Season 5 move.
You might also be interested in Bull Season 6: What To Expect. Bull is a show that is the cream of the crop when it comes to procedural dramas related to crime and psychology. But what can you expect from the latest season? Read the article to find out all that the sixth season of the show is going to entail in terms of content.
Seal Team Season 5: Moving To Paramount+
While Seal Team Season 5 has undoubtedly been bringing in a lot of revenue, it seems that the folks over at CBS just aren't satisfied with it. And as such, they have decided to move on with the show over at the Paramount+ platform, which is again a Viacom CBS service. The network has announced that the show is going to be moved over to Paramount+ after the first four episodes have been released. So it is going to be a mid-season move. This means that streaming SEAL Team is no longer going to be free, and you're going to need to pay a subscription cost to Paramount+ to watch the show. The current plans range from $4.99 to $9.99 per month, and you can decide as per your preferences.
You might want to read more about Will the Nos4a2 Season 3 Be Cancelled or Coming in 2022? Nos4a2 is one of the most awaited dramas of this year, and fans are wondering if the show has been canceled or renewed. Read the article to find out the answer.
What The Officials Had To Say
When asked about the same, the executive vice president for Paramount+ said, "We are thrilled to bring new seasons of these phenomenal series to Paramount+. We have a strong record of building incredible audiences with these creative teams, including Robert and Michelle King's incomparable 'The Good Fight,' and look forward to bringing our subscribers even more seasons of series they love."
The President of CBS also stated, "Our Studio and Network have a strong track record of developing high-quality dramas that have multiplatform success, and these series speak to that strength. These moves mark another example of how our linear and streaming ecosystem can strategically work together to maximize value for the content and benefit the series and its creators."
Also read more about Sabrina Season 5: Is There A Future? The Chilling Adventures of Sabrina is one of the best supernatural shows on Netflix in quite some time. Read all about it in the article above and find out whether there is a future for the show. Also read all about the latest Riverdale crossover rumors about the same.
Seal Team Season 5: Outlook
With all that being said, Seal Team Season 5 is looking to be quite an amazing one so far. The first episode has met with a lot of love from the audience, and I look forward to seeing the same level of content going forward.
Seal Team is currently streaming on CBS and will soon be available on Paramount+. In the meanwhile, you may watch it at the link below:
Watch Seal Team Season 5 on CBS
The show currently holds a rating of 7.6 out of 10 on IMDb, based on multiple user reviews. IMDb is our preferred platform for all movies and TV shows.
You may watch the trailer for Seal Team Season 5 down below:
What are your thoughts on the show? Are you happy about the move to Paramount+? Let me know in the comments down below.
Stay tuned in to the Franchise Hound for the latest entertainment updates.