Netflix has a new take on dating, and it's bizarre as hell. And we love every part of it. In Sexy Beasts, Netflix has a new take on dating. This time, it's all about personality and quirks, and not about looks. Netflix has taken on the idea of dating by personality and given it a new twist. So what is all the buzz about? And what has Netflix really brought to the table with Sexy Beasts? You're in the right place to find out, as we're going to talk all about Sexy Beasts today. Keep reading on if the idea of dating by personality and not by looks has you hooked.
You might also be interested in Katla: Netflix Hits A Home Run
Sexy Beasts: What's The Fuss About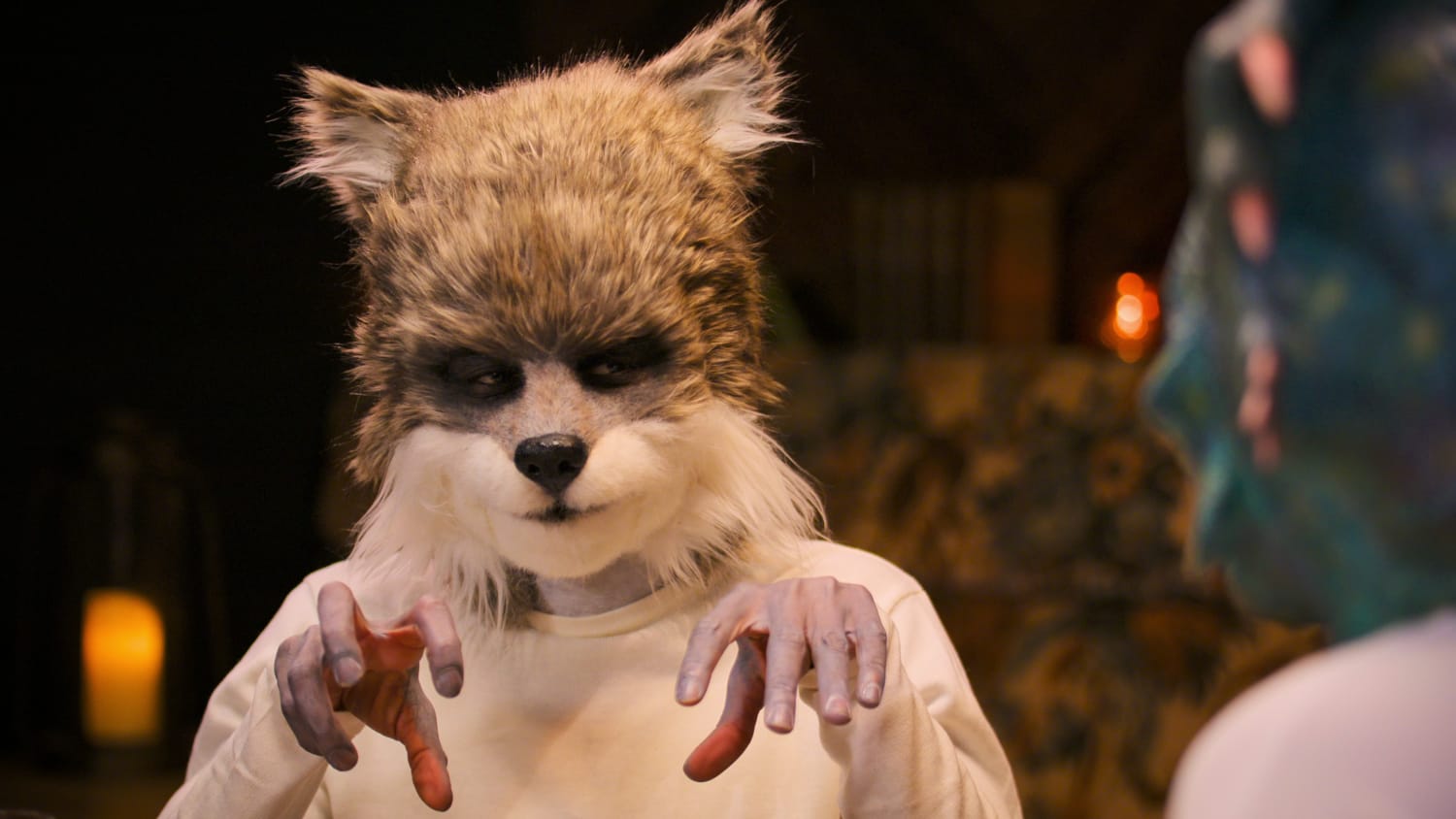 Netflix takes on dating in a different manner with its new show Sexy Beasts. Instead of directly putting the participants on a date, it takes a different route. Participants are dressed up and put into full prosthetic makeup, to resemble furries. All the participants will be in the makeup and no one will know what's on the other side of the prosthetics. So it is going to be all about personality and not at all about looks. As such, Netflix will put participants they feel are compatible on dates with each other. These participants will date each other and then make the decision, based entirely on how they feel about each other's personalities. After this, how they look will be revealed to each other.
What's more? Catastrophe star Rob Delaney will be narrating the show, pushing the anchorship for the show to another level. Rob Delaney is an excellent narrator and we are excited to see how he plays out in Netflix's new take on dating. In fact, Netflix is so confident about the show, that it didn't sign on for one season. Instead, it signed on the show for two full seasons, without any prior runs. That says a lot about the show, and makes us even more excited to watch it. The show will feature an international cast of some truly amazing actors and actresses. Each episode will feature a new couple and a new cast, so it is going to be truly interesting and not get boring.
"Making 'Sexy Beasts' for Netflix has been an incredibly exciting process. With an international cast featuring some truly brilliant characters, a host of prosthetics which look extraordinary in 4K and with Rob Delaney narrating, the viewers are in for a real treat. I hope the show puts a smile on peoples' faces as they play along to discover who'll fall in love with who, and what our cast all really look like." Simon Welton, the creator, said.
Read More: Sherni Movie Review: Vidya Balan Takes The Helm
Sexy Beasts: What We Know So Far
So far, we have received some valuable information from what Netflix has released. We have seen a number of characters, ranging from the normal to the not so normal. It is very diverse, and has our interest piqued. And it also seems that it is not just the make up, but also the costumes, that are dictated by the character each single person in the series plays. The clothes and costumes are made to go along with the character, so it really does boil down to personality. And the costumes are phenomenal and huge in number. We can only imagine the amount of work it must have taken for Netflix to put together this show.
That being said, the production and post-production for the show seems quite phenomenal, from what Netflix has released in the trailer, and what we have seen so far. The take on the concept is all in, and Netflix has made all the required efforts, it seems. The series is actually based on a concept from an old British series from 2014, and maybe that is why Netflix is so confident about the show. Nevertheless, we are curious to see what Netflix manages to do with this idea. Will it hit it out of the park, or fall flat in comparison?
Also Read: Luca Review: Something that no one will tell you!
Sexy Beasts: Release Date
Netflix has taken on Sexy Beasts for two seasons already, and the first of which is already around the corner. The first season of the bizarre show Sexy Beasts airs on July 21 on Netflix. We are sure that viewers around the world are just as curious and impatient as we are to see what the series is going to be like. We have high hopes for the series. It promises a lot of insight into our culture. And it is going to be interesting to watch as it finally answers the question of "Do looks really not matter?"
Read More: Army Of The Dead: Zeus Origin Story Leaked
Sexy Beasts: Final Words
With all that being said, we would say that we are very excited to see what Netflix brings to the table with its new series. It is going to be quite an interesting watch and also an insightful one. We're sure a lot of readers around the world feel the same way. Sexy Beasts is one series we would recommend to keep an eye out for. It's wonderfully weird and who knows what's in store.
The series is going to stream on Netflix from July 21st. So you might want to put that on your calendars.
The series, after the trailer release, has had a positive response so far, especially from the furry community. So we're sure the anticipation is huge.
What do you think about the concept? Do you think it is successful by any chance? Or do you think looks eventually are going to win out in the end? Are you just as excited as us for this series? Let us know in the comments down below.
Stay tuned in to the Franchise Hound to stay up to date on the latest entertainment news. We are always in with the latest rumours and gossip. So make sure never to miss a post.