There is a lot to admire about the news industry. Maybe not more so than the things we hate about it. But there is still a lot to admire about it. It is our only source of information in times of disaster, and our source of entertainment when nothing else is on. In all seriousness, it is the lifeline of any nation. It can make or break politicians, and it can make or break the future of a country. And that is why it needs to be respected for what it is. But lately, the news industry hasn't really been flourishing the way we have witnessed it for the past century. In fact, the industry is dying, and so are its creators. Which is a real crisis, and a serious one at that. And that is the question Small Town News: KPVM Pahrump raises.
In the past few years, most news houses have seen a consistent decline and are now dying deaths. Especially in first world countries like America. The news outlets have seen a consistent decrease in popularity and sales. And they are seeing a consistent decline in their earnings. This has led to a lot of local news houses to downsize themselves or just go out of business. And that is really bad news for any country. If the media of a country starts downsizing, it leads to a lot of civic unrest, and a lot of potential for exploitation. Putting a hold on media is a recipe for disaster, no matter which country it might be. It puts into question the whole idea of freedom and a free country. It is the backbone of freedom of speech and expression. And it needs to survive.
Read More: Annette: A Haunting Story Of Romance And Passion
Small Town News: KPVM Pahrump: About the Show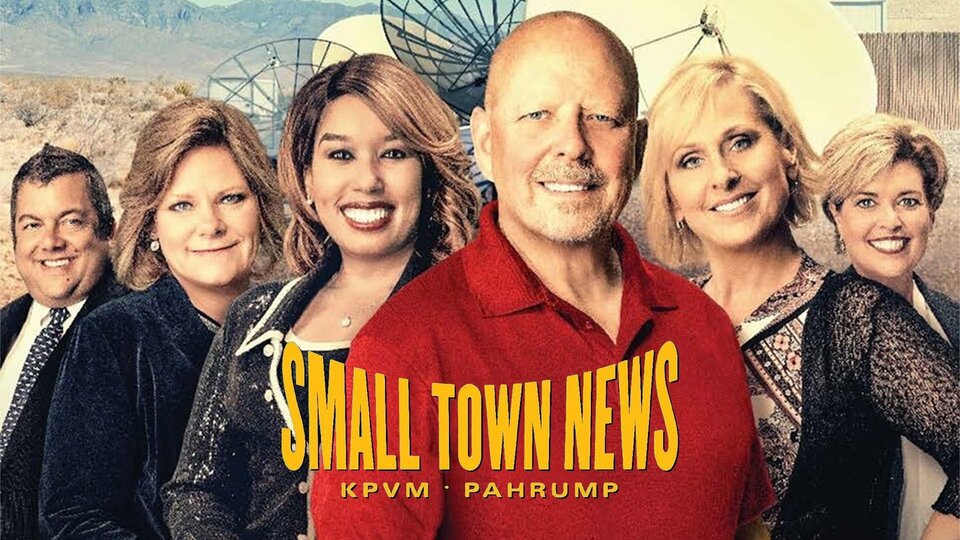 Small Town News: KPVM Pahrump is a small scale documentary by HBO, that talks about this news room crisis over its entirety. It talks about the plight of all the small news houses and how it is affecting everything. In particular, it talks about a small news station out in Pahrump, which is a small desert town surrounded by nothing. It follows the struggles of the news station and their attempts at securing their position in the region, as well as trying to expand their business. It shows in reality what really happens to small news houses. While news stations like KPVM are not that common anymore, they are still important enough for the media of a country to rely on them. Hence it is given the due importance that it requires here.
But the show just doesn't talk about these things. It shows reality from all the sides. It shows the good and the bad that these news stations bring along with them. While it manages to highlight the problems these news stations are facing and garner sympathy from the viewers, it also shows the not so nice side of media. In the show, we can see why the media is driven to cover more sensational and shallow topics than major pressing issues. The concept of TV show ratings and ad revenue shows its face here and we come face to face with the reality of what these stations do to keep themselves running. What brings more money, gets more time. And that is really the end of it. It is what the stations need to keep themselves running. And that is exactly what they do.
Read more: Canva: Design Anything & Everywhere
Small Town News: KPVM Pahrump: Should You Watch It
Now the question that is probably plaguing the mind of every reader out here. Should you watch Small Town News: KPVM Pahrump? We would say that it depends. It is really a documentary in all its glory. But a pretty good one at that. If you go in with the intent of learning something new, the show is going to pleasantly surprise you. But you need to be careful to temper your expectations too. It is a documentary and should be treated like one. And it is one that will really have you in wonder at some moments. So we highly recommend it for what it is. An informative and engaging experience.
You may check out the official HBO page for Small Town News: KPVM Pahrump here.
The show holds a rating of 7.1 out of 10 on IMDb, based on multiple user reviews. IMDb is our preferred platform for all visual media.
What do you think about the new documentary? Have you watched it? Do you think it is accurate? Let us know in the comments down below.
Stay tuned in to the Franchise Hound for the latest entertainment updates.