If you're someone who has been there for the beginning of gaming, then there is a lot of stuff that most people at the time must have played. There were games like Super Mario and Contra that were almost universal hits, alongside other games such as pong, which still continue to be revered today. But there is one game that was just as amazing as pong, and that was Space Invaders. If you're someone who was born in the 70s, then I have no doubt that you must have some really early memories of your childhood playing the game and shooting aliens from your starship. After all, it was just such a simple time.
The game by itself was a really big hit and went on to be played and cherished by the people for generations to come. It did not die out like any other game. Rather, it went on to attain legendary status and became a classic. It was one game that you could count on to play at any arcade. Alongside other games such as the Pac-Man, this was one that you would really regret if you didn't play it. I'm personally someone who has played Space Invaders on so many different platforms, yet continues to enjoy the game the same way as I did on the first day.
Now, NASA has managed to recapture the magic of the legendary game in their new browser-based game that is supposed to be a promotion of their upcoming Nancy Grace Roman Observatory. The game is supposed to showcase what the Roman will be capable of and what they will be able to contribute to the world of science. And right now, it is everything for those of us who were fans of Space Invaders. So without much further ado, let us find out a little more about this browser-based game from NASA.
Read more: Final Fantasy VII: Ever Crisis Is Looking Phenomenal
Space Invaders Gets A New Avatar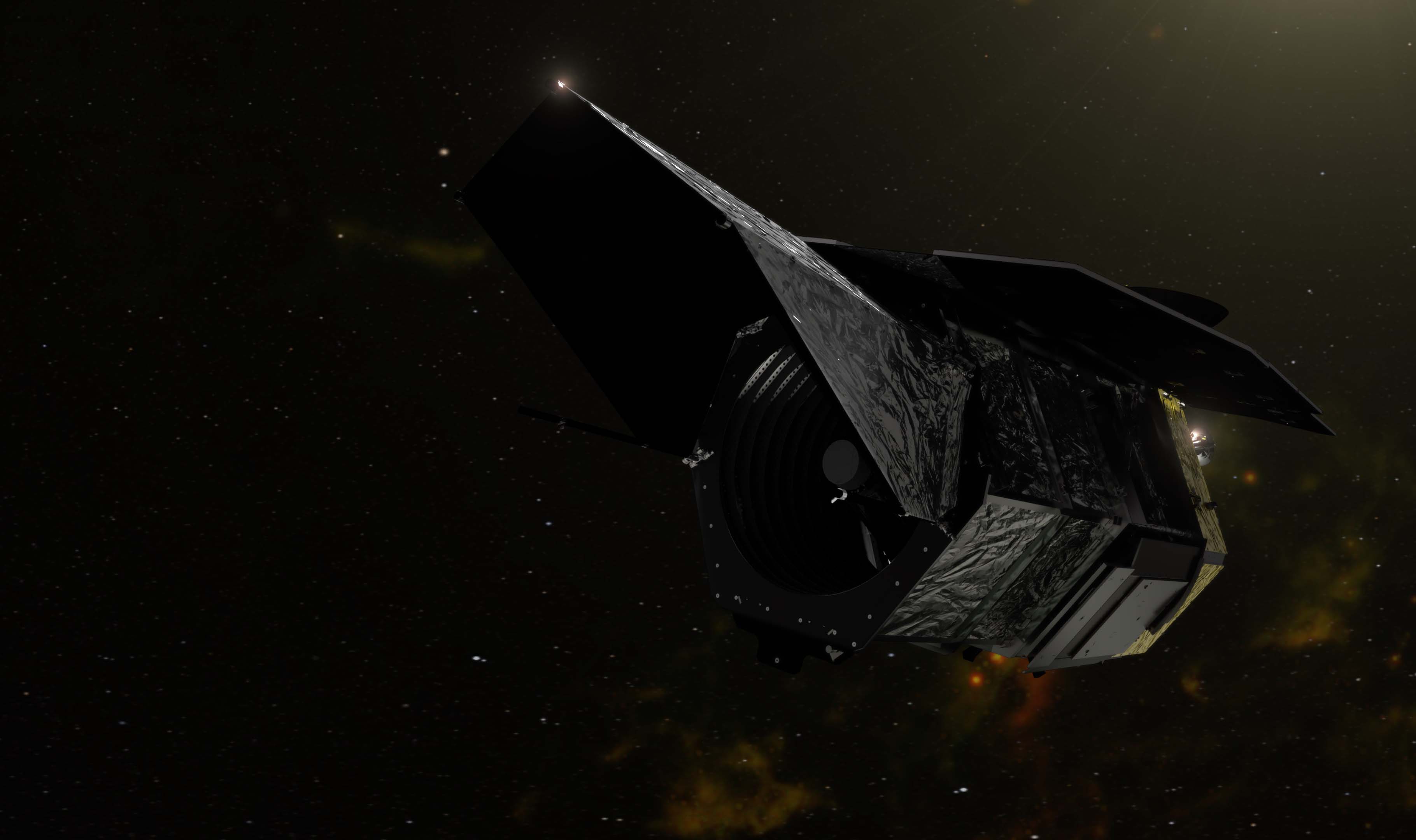 If you've played the original Space Invaders, then you probably remember all the alien shooting action that you had fun with back in the day. Stranded alone in space on a ship struggling for your survival, Space Invaders was every space enthusiast's dream game. And now NASA, the biggest space organization in the world, has built its own take on the game to make the people aware of its upcoming Nancy Grace Roman Observatory. Instead of a spaceship, this time you control the Roman in deep space and look at objects that the observatory might come across in space. Things really don't get much more nerdier than this, so it is a treat for most of us.
The Roman is expected to be launched sometime in the mid-2020s and will be deployed a million miles from earth in a deep space orbit that is known as the Lagrange 2. The Observatory will use a world-class Hubble standard lens to observe exoplanets, cosmic disturbances, galaxy distributions, and dark energy while on its orbit around deep space. This will help us know more about the way that the universe began and how it evolved to the point where it is today.
NASA's new browser-based game puts you inside the cockpit of the Roman as you discover all these space phenomena on your own while avoiding unwanted objects. Make your own discoveries and add up your score playing the game, and I promise that you will have a really fun time with it. It's simple, it's fun, and it's nerdy as all hell. There is nothing more that a space enthusiast can ask for, especially if they are a fan of Space Invaders or vintage video games.
There is also a bit of a challenge, so you might have to grind to get your name on top of the list. Jamie Adkins, who is the digital lead at NASA's Goddard Space Flight Center, has recorded a high score of 495 that will be shown to you when you beat the game. The lead has reportedly earned the score on June 2, and it's a good challenge to try and beat the score on your first couple of tries. You'll have to be fast though. Space Invaders isn't for the slow and casual ones.
Read more: Why Internet Failover Is Important to Business
Space Invaders Legacy
It is really nice to see NASA sharing information about their upcoming Roman using a game from the past. Space Invaders is an iconic title that is just phenomenal and it is really nice to see it getting some representation from the authorities that are officially involved in space exploration. It's a big thing to get this recognition, and I feel really good as a long-time fan of the game.
You may check out the game here:
Roman Space Observer Game on NASA
I would highly recommend you to play the game if you're a fan of the original Space Invaders. It's really fun and nostalgic and I'm sure you will love it.
As usual, stay tuned in to the Franchise Hound for the latest gaming updates.