If you play video games every day, then I have no doubt that you must also be a fan of various genres across the board. Ranging from First Person Shooters to RPGs, there is no dearth of genres out there when it comes to video games. And today we are going to talk about a genre or two that are really beloved among our audience. That is right. We are talking about RPGs and RTS games today. And the game we are going to talk about today is called SpellForce 3 Reforced. I'm sure that you must have heard about the franchise before if you are a fan of the genre. But even if you have not, you do not need to worry because I'm going to tell you all about it.
SpellForce 3 Reforced has been on our list of games to play for a long time now. In fact, I personally just love the game and have been waiting to get my hands on it again. However, for those of us who play on consoles, this has not been possible so far. This is simply because the game hasn't been released on consoles yet. While those who are playing on PC have been able to get their hands on the third installment in the SpellForce series for a long time now, the publisher didn't actually make an effort to deliver the same experience on consoles. However, they surprised us some time ago by announcing that the game will indeed finally be coming on to the consoles Xbox One, Xbox Series X/S, PS4, and the PS5. This is a big step forward and I'm really excited about it.
Read more: Samsung Galaxy S22 Ultra: Release Date, Specifications & Much More!
SpellForce 3 Reforced: All About It
Now, I'm sure that you might be wondering what the game is all about and why I am creating such a fuss over it. As you might know, a lot of games on PC are strategy games that make you map your every move and count on you to make good decisions. These games are quite popular in the community and provide an amazing way to pass the time as well as sharpen your brain cells. I'm personally a huge fan of RTS games or Real Time Strategy Games. These games have you make decisions on the go as the events happen across the screen. But they only come second to my favorite video game genre, which is RPGs. RPG stands for Role Playing Games and is quite a popular video game genre across consoles and PC.
SpellForce 3 Reforced is the game that brings the two coveted genres of RPGs and RTS together into one complete package. This is a big deal for all enthusiasts of strategy games as well as RPGs because it simply doubles the fun of the game. The game tasks you with leading your companions on different and varied quests that would have you using your brains and solving puzzles at the same time. You will need to strategize on the move while making various important decisions while also leveling up your character and modifying it according to your wish. You'll also be in charge of running your economy and leading your army to make sure that everything is up and running whenever you need it to be. All things considered, it is a complete package.
Read more: Vampire: The Masquerade – Swansong: Is The Pre Order Available Yet?
SpellForce 3 Reforced: Finally Coming To Console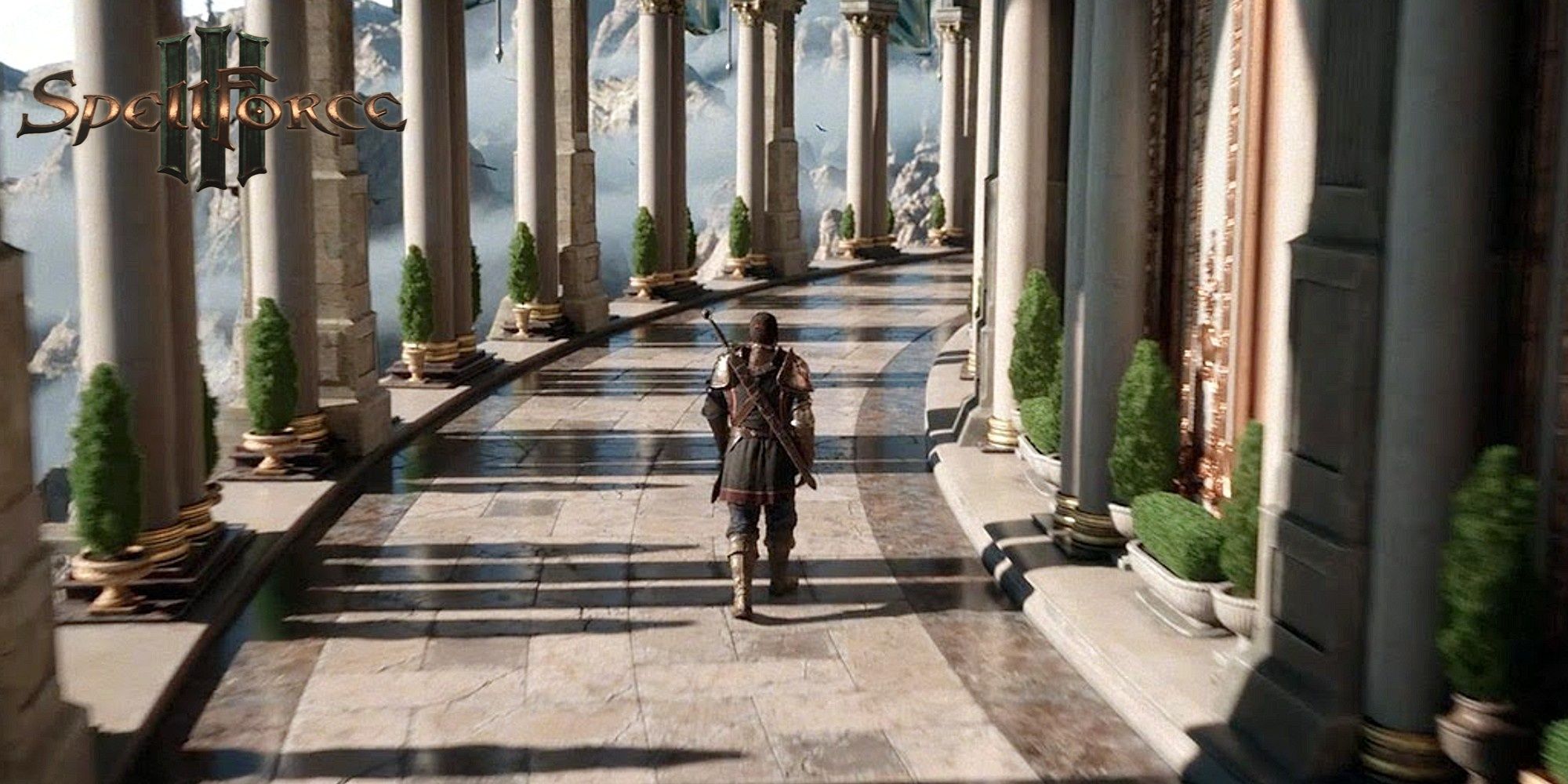 Now, it has long been a problem that strategy games have only been limited to PC and haven't really arrived on consoles or have even supported console controller setups. But somehow, it seems that SpellForce 3 Reforced Edition is going to get around that problem and bring the coveted game to the consoles. While we do not yet know what the game will look like or how it will play, there are a lot of expectations from the game and there is a lot riding on it. It is being said that the game UI has been completely redesigned to support the controller layout on the Xbox as well as the Playstation. I surely hope that the game developers are able to really deliver a good playing experience for the game. It is going to be quite a ride for everyone and I hope that it would be an enjoyable one.
But that is not all, the game won't be arriving by itself. The DLC and expansions for the game are also going to be made available to all the console owners along with the base game itself. The base game is currently slated to be made available at an Expected Retail Price of $39.99/€39.99/£34.99. With the added expansions  "Soul Harvest" and "Fallen God" also made available, each of these would set you back $19.99/€19.99. These are both quite amazing expansions to the base game and add over 30 hours of content with each expansion. So I would highly recommend you to grab them. If, however, you plan to grab the entire package including the expansions, then you can get it all at a set price of $59.99/€59.99. This is quite an amazing deal for what you're getting and I would highly recommend you to grab it.
Initially, the game was slated to be released on the console on December 7, 2021. However, things did not work out the way that the publisher wanted and the release date was moved to March 2022. However, with yet another delay, now the game has been slated for release on June 7, 2022. So fans can expect the game to be in their hands by June if all goes well.
For those who already own the game on Steam in its legacy edition, you would be receiving the Reforced edition as a completely free update. So there is no need to spend anything to get the updated edition of the game.
Read more: RDR 3 Release Date: The Sequal Leak!
SpellForce 3 Reforced: Final Words
Now, with the SpellForce 3 Reforced Edition finally coming to the consoles, it is quite an amazing moment for fans of the game who have since then migrated to consoles or have been waiting for a chance to play the game on their own console setup. I'm personally really excited to see what the team has done with the game and the new UI changes that would allow us to play on controllers. As one of my favorite strategy games of the late 2010s, I cannot wait to see SpellForce 3 Reforced on the console.
Buy SpellForce 3 Reforced on Steam
If there is anything that I have missed or that you would like to add about SpellForce 3 Reforced, let me know all about it in the comments down below.
And as usual, stay tuned in to the Franchise Hound for the latest in entertainment and gaming.