If you have ever played a fighting game before, then I'm sure that you fully realise just how fun it can be. In fact, it is one of the most fun genres out there. Something that adds to the appeal of these games is the sheer simplicity of them. You don't need much to get started. You start off with a fighting character and slowly build your way up to bigger and more powerful characters while fighting different sorts of enemies along the way. It is one of the reasons I love Mortal Kombat. And now it seems that the Spine game is about to have the same effect on me.
For those of you who are big fans of fighting games, there is nothing more important in a game that puts you against an opponent than the gameplay. However, there is also the question of the underlying concept and the story behind the fight. A fight with no story behind it might as well be a pointless one. And that is again one part that Mortal Kombat got just right with its lore. However, mobile games tend not to have a lot of back story to their gameplay. So this is one place where I am quite concerned when it comes to Nekki's Spine game. But it seems that all is in good order when you watch the trailer for the game.
If you're someone who lives for such action, then I'm sure that Nekki's Spine game is one that you would definitely love. After all, it is just another in the genre by the studio that brought us the ever-popular mobile franchise Shadow Fight.
Spine Game: About The Game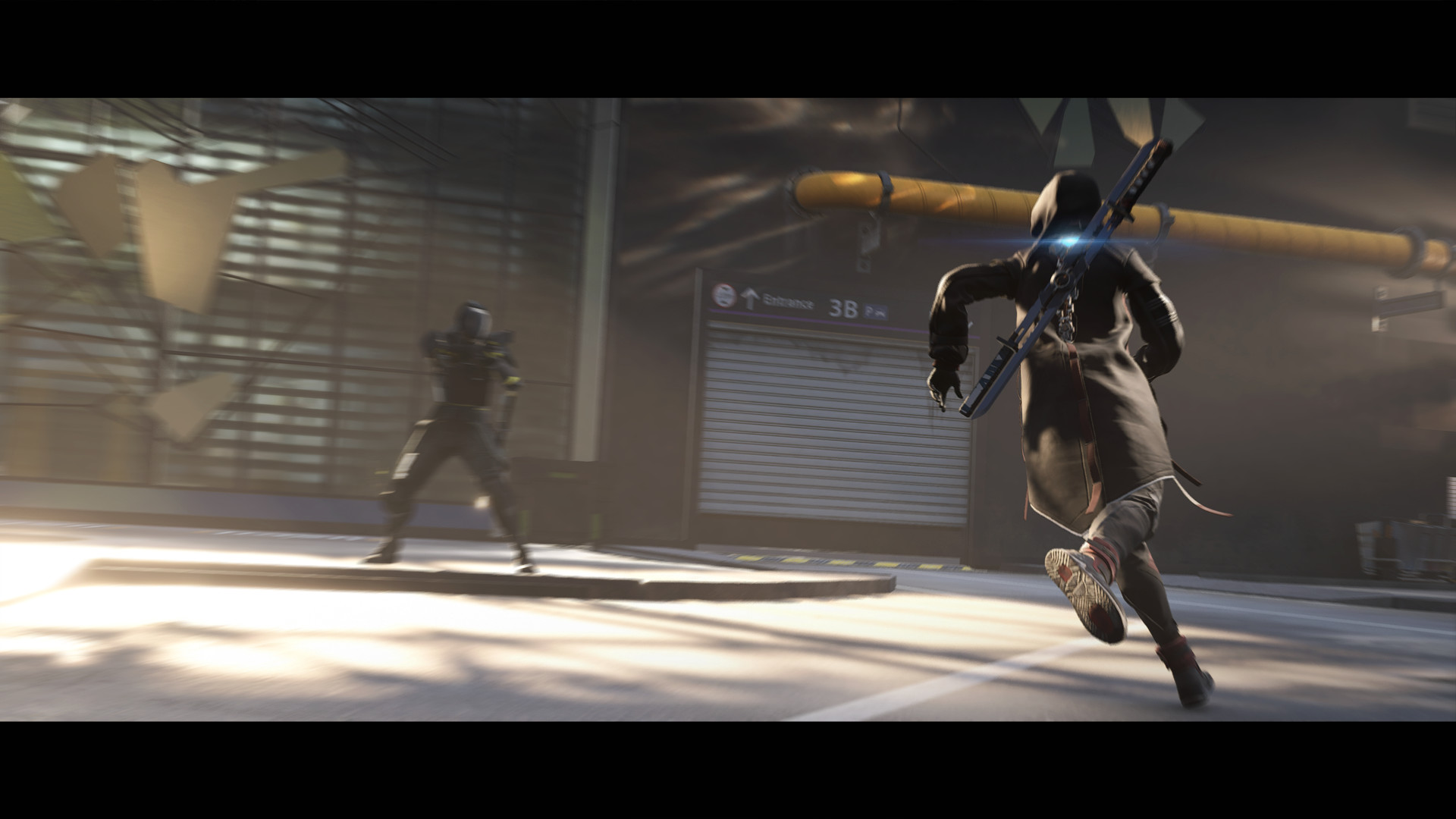 When we talk about Spine Game, then we have to consider that this is a game that is set in the near future. The game shows us characters and players who have been boosted well beyond their initial human capabilities using some sort of spine technology that has boosted their reflexes, strength, and speed. This is a sort of technological implant that goes right on the spine and provides the players with abilities that are far beyond that of a human. Personally, I really love the concept as it brings an element of human combat while also retaining the forward-looking cyberpunk gameplay. It is a perfect blend of the two.
Now, with the world in shambles, you must fight for yourself and for those around you as you take on others like yourself to establish yourself as a leader in a post-normal and dystopian world. There are a number of characters you can choose from to fight as, each with their own unique strengths and abilities. And that is not all. The world has now been divided into two large groups, each a faction representing two sides of the coin. It is up to you to decide which one you should join and which one you would help to win the city. It is a decision that will change everything, so you have to make a wise one.
You'll be put into different action sequences where you will have to fight different enemies in interesting environments with different combat styles, always forcing you to be on your toes and never getting too easygoing. You can shoot bullets, execute combos, and take part in close combat. The game has it all. You will never find yourself bored with the variety of styles to fight that you have here. I am a huge fan of fighting games, and this is one that I feel is right up there with the best, especially when it comes to mobile platforms.
Read more: Spyjinx: All The Latest Updates
Spine Game: Release Date
Now you might be asking about the release date for the game, given that we have already revealed so much about it. If so much of the game has already been developed, then isn't it a good assumption that the game might just be ready to launch? Unfortunately, the answer is no. Nekki has been teasing the game for a long time now and has revealed some precious information about it. However, there is still no official release date for Spine Game. It is still under development and is going to take quite a bit of time from the looks of it. We might potentially be looking at a 2023 release. So I would recommend you to not hold your breath over it.
Read more: Disney Mirrorverse: All We Know About It
Spine Game: Final Words
Spine Game is looking to be one of the best games by Nekki in a long time. The Shadow Fight studio has not been in popular media for quite some time now, and Spine Game might just be the one that brings it back to the spotlight. Hopefully, the game will be as good as the trailer makes it out to be and we will be able to appreciate it in all its glory.
You may check out the game here:
You may check out the trailer for the game here:
What do you think about the game? Do you think it is overhyped? Let me know in the comments down below.
As usual, stay tuned in to the Franchise Hound for the latest entertainment and gaming updates.