Survival series are something of a rarity nowadays. These series and stories, which were based on survival games that involved a lot of killing and surviving, were all the rage a few years ago. But somehow, with time, the trend died down. That doesn't mean our love for them faded though. In fact, it grew with a sense of longing. I haven't watched a good survival game series in a long time, and it's growing upon me. And the more I think of it, the more I want to watch one. And that is why I'm so happy I came across Squid Game, the upcoming Korean Survival series from Netflix. It is one that has my interest piqued, and I'm really looking forward to it. It is going to be quite a trip, watching a survival game after such a long time, and that too a fresh one.
How many of you are fans of violence and killing? How about those of you who are fan of childhood games? I'm sure there are many of those too. Well, this is a show that is going to appeal to both sort of fans, and it is going to do a fine job of it. The show is based on the premise that a bunch of innocent people are trapped and made to play the childhood games, but with a wicked twist to them. They have to hunt each other down. Now that makes things interesting, doesn't it? I'm sure I got your attention with that.
Netflix recently revealed the trailer for the new show and gave us some spine chilling glimpses into the upcoming show. It gave us a sneak peek at the plot for the show, and all that the show would entail for us viewers, and the consequences that would be for the participants. There are a number of visuals that would make anyone shudder, and the violence is something to behold. And so, I'm personally really excited to talk all about the show today. So let us get right into it.
If you are a fan of thrillers and horror shows, then I have something else that might pique your interest and keep you occupied in this COVID season. Check out Into The Night Season 2 Review. Into The Night is a show that deals with an apocalyptic scenario and will have you on the edge of your seat. Read more to find out all about the show.
Squid Game: The Plot
The plot for Squid Game is quite bizarre to say the least. While it is a survival game based show, it is still quite bizarre in that we have never seen anything like it before. The Squid Game plot revolves around a bunch of people who have seen nothing but falls and failures in their life. They are viewed as failures by all those around them and perceive themselves as such too. Now, they are finally given a chance to win a successful life, and one that they can live on their own terms. It is a big opportunity to turn their life around. They are given the invitation to a mysterious game, that will allow them to win themselves the life that they deserved. The winner will be given 10 Million US Dollars, which is quite a big sum of money for anyone, and would turn their life around.
But there is a catch to everything. The catch here is that the contestants won't be allowed to leave until the game is finished. And those who want to leave will be eliminated. And we all know what that means in a survival game. Other than that, the game will take place at a secret location, where the contestants would never be found. So the stakes are quite high, and so is the risk.
The trailer also gives us a glimpse of a number of participants who decide to team up together and become the strongest team in the game. And the ones who will survive it. The game centers around the Squid Game quite literally. Squid Game is a children's game from Korea that used to be famous back in the 80s. And the players here are going to play a real life sized version of the same. So sparks are definitely going to fly.
Also, I feel that you might be interested in checking out How To Be A Cowboy: Reviewing A Funny Reality Show
Squid Game: Cast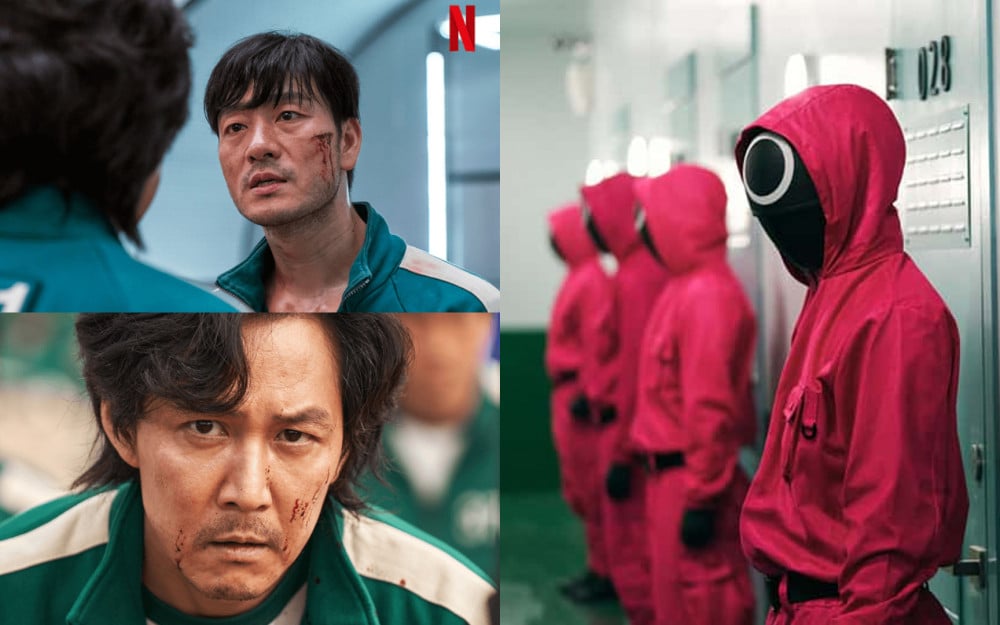 Coming to the cast for Squid Game, we have quite an interesting arsenal of actors here. Lee Jung-Jae, ark Hae-Soo, Wi Ha-Jun, Jung Ho-Yeon, Heo Seung-Tae, and also Kim Joo-Ryoung are just some of the amazing actors that would be joining us on the screen. And I have quite a lot of expectation from them, based on what I have seen in the trailer.
Read More: How To Be A Cowboy: Reviewing A Funny Reality Show
Squid Game: Release Date
Now, coming to the release date for Squid Game, this is the part that most of you are here to really check out. Fortunately, the release date for Squid Game has been shared by Netflix on their official channel. And it is quite close. In fact, Netflix is going to release Squid Game on September 17th, 2021. So it is less than a week away! I'm sure you all are really excited about the release, because I surely am, and cannot wait to watch the show for real.
You might also be interested in Bob Ross: Happy Accidents, Betrayal & Greed Review if you are a fan of documentaries. This documentary tells about the life of Bob Ross and the aftermath of his untimely death.
Squid Game: Final Words
Keeping in mind the information that we have so far, Squid Game is shaping up to be quite an interesting show. In fact, it seems to be more interesting than most other survival shows out there, because of the introduced element of a children's game. So I'm really looking forward to seeing how that concept plays out.
Squid Game is going to stream on the Netflix platform. The following is the official Netflix page for the show:
You may watch the trailer for Squid Game below:
What are your thoughts on Squid Game? Are you looking forward to it? Have you watched such shows before? Let me know in the comments down below.
Stay tuned in to the Franchise Hound for the latest entertainment updates.