Star Wars is arguably the biggest franchise on the planet after the MCU. In fact, it was the biggest for so many years before MCU. There is nothing else and no other franchise that has ever been loved like Star Wars has. The ardent fan following that Star Wars enjoys is not even comparable to any other in the world. It is simply on a level that cannot be touched. And Lucasfilms is back with Star Wars: Visions, an anime series that is going to push Star Wars beyond any boundaries that it has touched before. And I am so excited for it.
Star Wars is venturing into the anime territory now, with Disney in the driving seat. Star Wars was initially a very limited franchise under George Lucas, but it seems that Disney is pushing all limits with the franchise now. Whether it is for better or for worse, that remains to be seen. Whatever the case might be, it is surely a step in a very interesting direction, and one that is going to have long term ramifications for the franchise, and the entire Star Wars Universe.
Star Wars: Visions is unlike anything that we have seen before from Star Wars. While there has been a lot of animated Star Wars content, there hasn't been any that is focused on anime culture and one that has had so much of Japan infused into it. Anime is a really important category of entertainment for millions of people worldwide, so I can see where the appeal for Star Wars Visions comes from. There are people who would not watch a movie over an anime, and it is a great chance for them to get a step into the Star Wars franchise.
Personally, as a huge fan of Star Wars, I'm undoubtedly biased when it comes to Visions. It strays a lot from the original Star Wars philosophy, and that is very tough for any George Lucas fan. We are simply loyal to the original Star Wars under George Lucas, and all this stuff that Disney is introducing into the intergalactic universe is very out of place and really tough to accept for any purist. It is just too focused on raking in the money, rather than staying true to the original concept, whether or not people like it for what it is.
As a fan of the Star Wars franchise, I undoubtedly have very strong opinions on the movies as well as the entirety of the three trilogies. I've talked all about the Prequel trilogy in Star Wars Prequel Trilogy: All That Was Wrong About It, and I'm sure that as fans of Star Wars, you are going to find it quite interesting and going to have your own opinions. So check out the article, so that we can have an interesting discussion.
Star Wars Visions: Trailer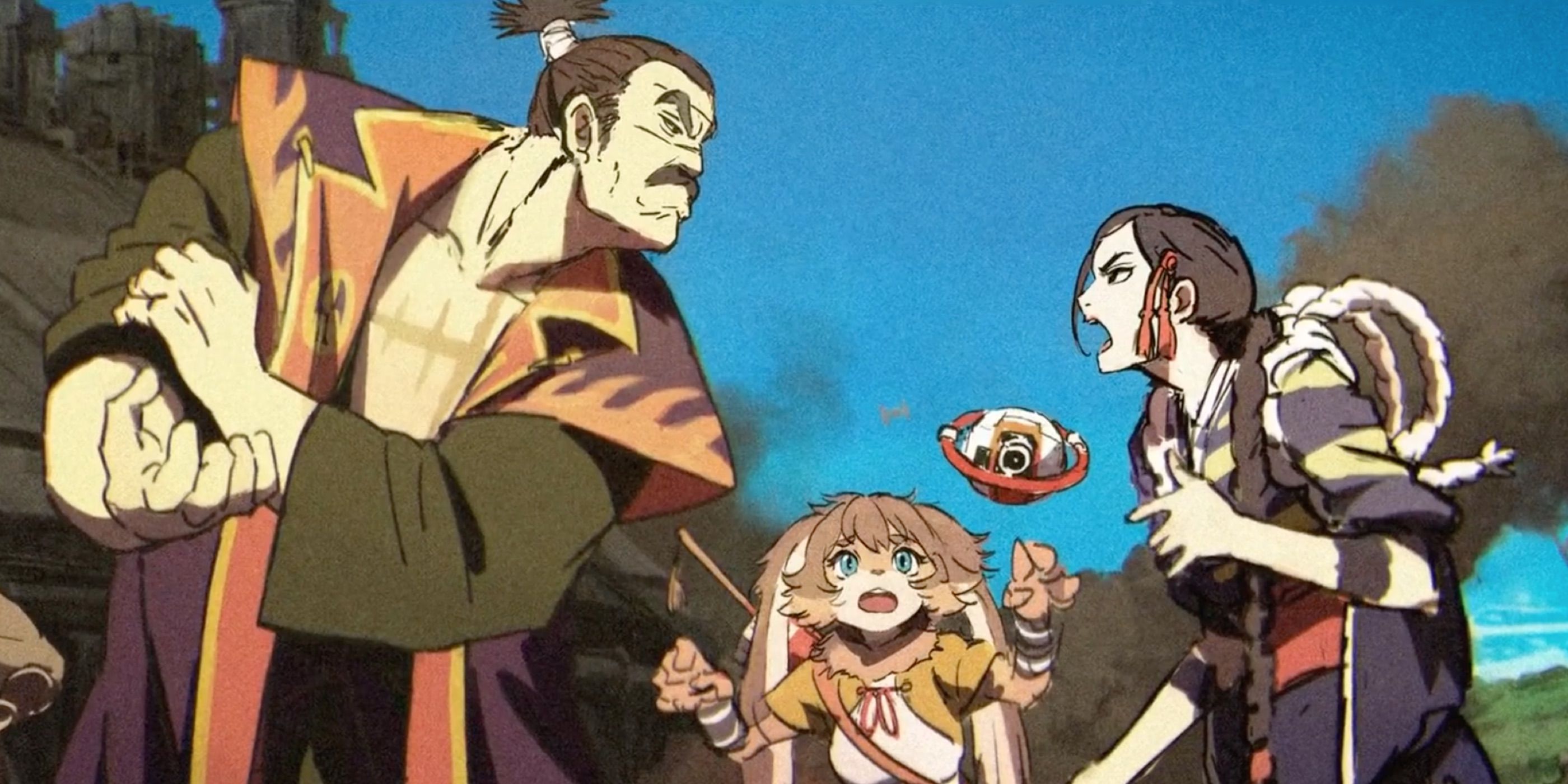 Disney just dropped the trailer for the new show Star Wars: Visions. And I have to say, it is just jaw dropping. I was quite skeptical when I first heard about the upcoming series. But after watching the trailer, all I would say is, color me amazed! Disney has clearly put a lot of thought and effort into this series, and it all really shows. The sound effects and the animation are simply on another level. I could literally feel the action through the trailer and it took my breath away. The animations are really fluid and the art style very suitable to the Star Wars philosophy. You will never feel alienated throughout the entirety of the trailer, and will actually enjoy the sort of entertainment that it brings. The sound effects, too, are top notch and convey the urgency of the situation in an artful style.
Star Wars: Visions is going to be a nine part anthology, and is going to be available both in English as well as Japanese. And the same is the case for the trailer of the show. The series is going to be produced by seven different anime studios who are going to be working across all the nine episodes. That's a lot of anime studios, whew! Disney is surely going all out with this one, and I'm so excited to see it happen. Most anime purists are going to prefer the Japanese version of the series, but the English version is just as good, with a star studded voice cast, and phenomenal scripts and acting.
A few of the names that are gracing the English dub cast for the show are Alison Brie, Joseph Gordon-Levitt, David Harbour, Neil Patrick Harris, Lucy Liu, and Temuera Morrison. Most of these artists are famous for their stellar careers and phenomenal acting. And they are now here to grace the Star Wars Universe with their talent on Star Wars: Visions.
The trailer for the show is quite stellar, and I would definitely recommend all Star Wars fans to watch it, because it is going to be amazing. And I'm pretty positive about it, even as a Star Wars die hard purist.
Talking about anime, I'm sure a lot of you are ardent fans of anime and love watching it on the daily. Evangelion: 3.0+1.0 Thrice Upon A Time: A Fitting End is one that you definitely need to check out if you're a real anime fan. It is one of the most awaited anime releases of all time, and I'm sure you are just going to love it. So do check it out.
Star Wars Visions Trailer: Statements
When the trailer for Star Wars Visions came out, it caused quite a spur in the Star Wars space. And with good reason. And as such, the team behind the show came forward and gave their own statements on the upcoming show.
"Lucasfilm is partnering with seven of the most talented anime studios in Japan to bring their signature style and unique vision of the Star Wars galaxy to this inspired new series. Their stories showcase the full spectrum of bold storytelling found across Japanese animation; each told with a freshness and voice that expands our understanding of what a Star Wars story can be, and celebrates a galaxy that has been such an inspiration to so many visionary storytellers," James Waugh said in his statement about the upcoming anime series.
That is certainly a statement that inspires a lot of confidence in me as a Star Wars fan. And as a fan of anime, it is just delightful for me. Two of the things I love coming together in the culmination of pure art and delight.
You might also be interested in Gabby's Dollhouse Season 2: Release Date, Renewal, All You Need To Know.
Star Wars Visions: Release Date
Star Wars: Vision is one that everyone is going to be waiting for in desperation. And the wait for it is just so tough for us fans. Thankfully, Disney has given us a subtle sense of relief in the form of a release date for the show. Disney has slated the show to release on September 22, 2021 on the Disney+ platform. It is going to be a Disney exclusive, so you are going to need a membership to the platform to watch the show. Whatever the case might be, the show is almost here, and it is quite a game of patience. So clear out your calendars for Star Wars: Visions!
You may check out Star Wars: Visions Trailer on Disney Plus Originals.
You may also check out the trailer for the anime series down below:
What are your thoughts on the latest Star Wars show? Are you excited for it? Are you a fan of the franchise? Let me know all your thoughts in the comments down below.
Stay tuned in to the Franchise Hound for the latest entertainment updates.