If you're anything like me, then you simply love the concept of RPGs. In fact, if I had to state my favorite games of all time, there is no doubt that more than half of them would be RPGs. After all, RPGs are just so different and unique and allow such different playstyles according to the personality of the player. But that doesn't mean that all RPGs are good. In fact, that is almost never the case with anything. But Steelrising, the new game by Spiders, is making it look like it is going to give the genre a whole different reputation altogether. If you're someone who has been following the game for some time now, you really are in for a big treat.
Steelrising is looking to be the best Action-RPG that is akin to the Dark Souls franchise and the recent Elden Ring release in a long time. In fact, the game has had quite an amazing fan reception ever since it was announced back in 2020. Since then, there has been more and more anticipation for the game, especially considering the concept that it is offering to the masses, and that too in the format of an RPG. I'm personally one of those people who are really looking forward to the game as fans of Action-RPGs and games that simply involve a whole lot of roleplaying and a good amount of choice paired with the fast pace that most action games provide.
I'm sure that you're as excited as I am, so let us get right into the details of the game.
Steelrising: A New Concept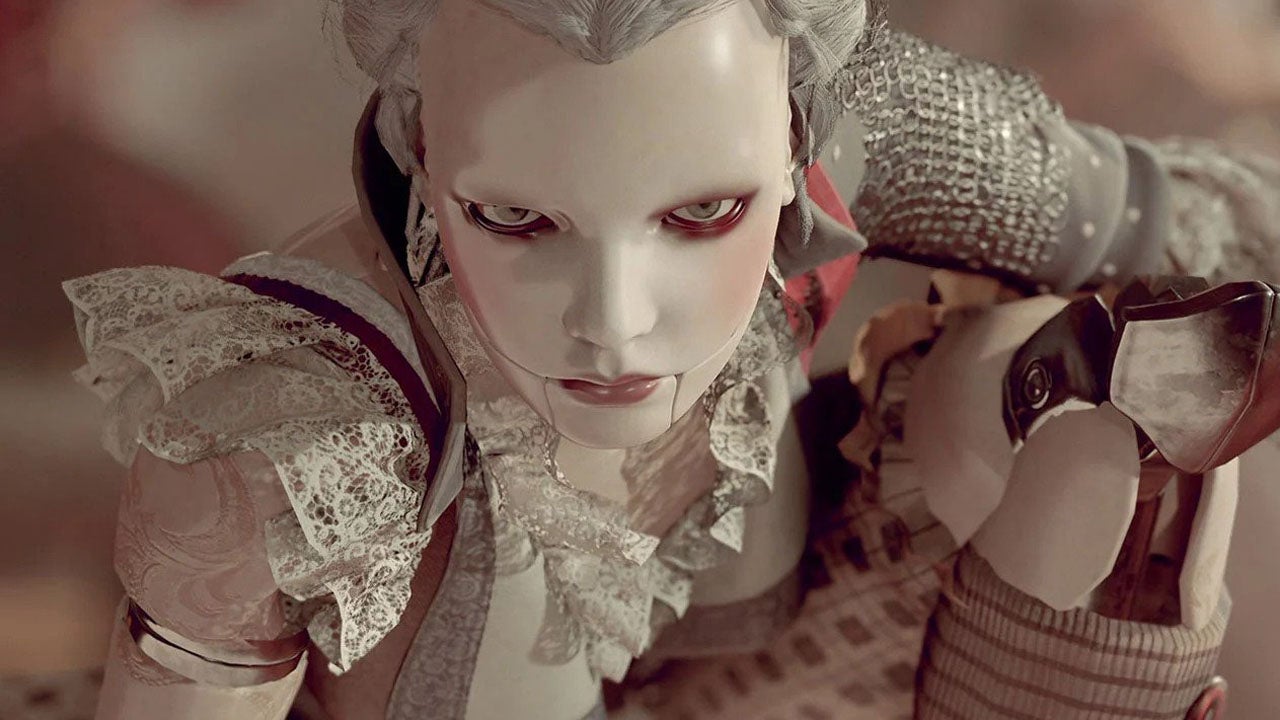 Steelrising, the sequel to the Spiders game GreedFall, is an upcoming Action-RPG. The game itself is a direct successor to GreedFall but promises to be really different in terms of what it really offers. In fact, Steelrising is a game that is more akin to the concept of steampunk than any other on the market right now. The game itself focuses on a world with an alternate history where steampunk robots are all the rage and the era of Louis XVI is dominated by metal hunks that roam the city like big weapons of destruction. The game itself seems to be quite centered around its lore and that makes it so amazing. Personally, I'm really excited about the way that the trailers have made the game seem. It just feels like a really amazing game that has strong lore to support it.
Coming to the way that the game is played, it seems closer to the Dark Souls type of RPG that is more rooted in actual role-playing than providing the players with an open world to explore and do different activities and has its own charm. The game is heavily inspired by brutal combat and is putting up its best when it is violent or when you have to face off against an enemy. These moments are what make the game seem like such a big deal, and that is why I compare it to Dark Souls, which is known around the world for its impeccable combat system and its brutal difficulty. The gameplay of Steelrising isn't much different either and can be brutal for those who are new to the genre. Nevertheless, it is something that comes with the territory and one must learn to embrace it.
Read more: Roller Champions: Release Date And All You Need To Know
Steelrising: Release Date
Now, this is a big one for the game as it has been out in the news for a long time now. In fact, Spiders announced the game back in July of 2020 and didn't give any information about the game until next year, when it gave an actual release date for it in the form of June 2022. However, it seems that things didn't work out in the best way possible over at the Spiders studios and the people are looking to buy themselves some more time. And that is why it has been announced that Steelrising will now be released on September 22, 2022, instead of June. This is a minor setback for the game and I have no doubt that the studio will recover from it and deliver a good finished product rather than what we have seen with Cyberpunk 2077.
Read more: Saints Row Reboot: Everything You Could Want
Steelrising: Conclusion
Personally, I'm really excited for Steelrising. It seems like the perfect blend of an old-school Action-RPG and a futuristic science fiction franchise that is just different and innovative in its own way, and that is something that I really enjoy. I'm sure that you will also feel the same way about it once you get your hands on it.
You may check out Steelrising here:
You may watch the trailer for the game here:
What do you think about the game? Is it something that you would be interested in? Let me know all about it in the comments down below.
As usual, stay tuned in to the Franchise Hound for the latest gaming updates.