It's a good time for DC fans right now, with so many of DC's productions right around the corner. There is just so much to look forward to. And I'm with them. I'm really excited for all the big stuff that is happening right now. Yet, with new beginnings, comes the end of things that are old. And the same is the case with Supergirl.
Supergirl is one of the most premier shows DC has on TV. In fact, I personally loved the show when it came out, even though the response was lukewarm from the general audience. Supergirl went on to be a show that I really admired and couldn't wait to watch more of.
Around the same time, The Flash was breaking the charts. And I loved that too. But Supergirl had a charm of its own that I just couldn't pinpoint. I really loved what the show brought to the table and it was really entertaining and interesting. And so, Supergirl, became my go to show, when it came to superhero content.
And now, it is all coming to an end. We are finally coming to the end of Supergirl, and I guess all good things must come to an end. According to latest news developments, it is also going to be quite an emotional affair.
So let us talk all about the show, and all that you need to know about it. I'm going to talk about the latest news updates, where to watch, and what the people had to say about it.
Supergirl is surely a big deal for everyone, but there is another series that you might look forward to in the meanwhile. I recently wrote a blog post about Batwoman Season 3: Potential Release Date, Plot, All You Need To Know. For fans of the DC Universe, this can be something that can hold them over while Supergirl ends, and DC gears up for a brand new show.
Supergirl: Latest News
When Supergirl ends, we all knew it was going to be quite an emotional affair. And if it is such an emotional affair for us, just think of what an emotional affair it must have been for the team that made the show. It must have been so surreal and intense. Don't you think so? It makes me emotional just imagining it.
And I was right. Melissa Benoist, the girl who plays Supergirl in the show, posted her farewell to the show on Instagram recently. The team recently fully wrapped up the production for the show and the work is all done. All is well that ends well, it seems.
Benoist posted a picture with her fellow actors Chyler Leigh, who plays Alex Danvers, and David Harewood, who plays Martian Manhunter on the show.
She posted on Instagram, "Thank you for an incredible 6 years—the cast who became family, everyone who worked on the show, all of you who watched us week after week ♥️♥️♥️ that's a wrap on @supergirlcw."
We have known for quite some time now that Season 6 of Supergirl was going to be its last one. In fact, the news that Supergirl was wrapping up was released last year in September. At that time too, Benoist had quite an emotional message for her fans.
Benoist wrote, "To say it has been an honor portraying this iconic character would be a massive understatement. Seeing the incredible impact the show has had on young girls around the world has always left me humbled and speechless. She's had that impact on me, too. She's taught me strength I didn't know I had, to find hope in the darkest of places, and that we are stronger when we're united. What she stands for pushes all of us to be better. She has changed my life for the better, and I'm forever grateful."
Now if this isn't emotional, then I don't know what is. It surely moved me a lot. And I wish Benoist the best of luck for her journey and future endeavors.
In the meanwhile you may also want to read more about Batgirl: All We Know About DC's Upcoming Film. If you liked Supergirl, it is quite likely that Batgirl is going to be right up your alley when it comes out. Read the article to find out all about the upcoming movie.
Supergirl Season 6: Release Date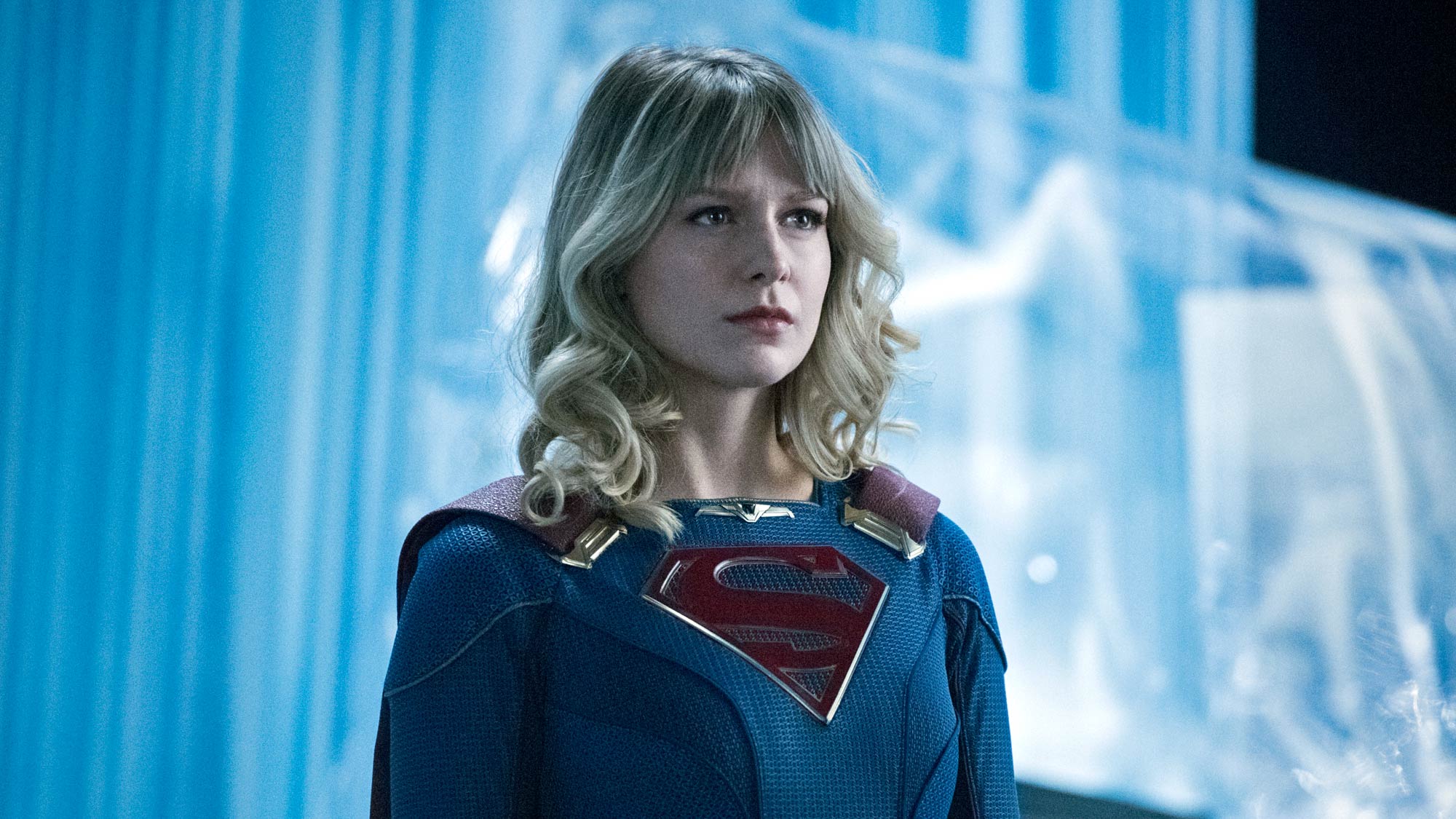 The final season of Supergirl is finally on schedule. And the release date for Supergirl Season 6 has been announced as August 24, 2021. It is almost here! I am so excited for it, and I'm sure most of you are too! It is going to be quite an amazing experience watching Supergirl walk off the set for the final time.
The season is going to run across 20 episodes, so it should end in around Q4 2021.
You might also be interested in The Batman: Release Date, About The Movie, All You Need To Know
Supergirl: Where To Watch
There are a number of ways to catch up on the show. Supergirl primarily streams on the CW network, which is the recommended way to watch the show. But if that is not an option for you, then we also have the option of watching it on Amazon Prime, the link for which is given below:
Watch Supergirl on Amazon Prime
You may watch the trailer for Supergirl down below:
Supergirl currently holds a rating of 6.2 out of 10 on IMDb, based on user reviews from public audience. IMDb is our preferred platform for all movies and TV shows. While this isn't a high rating on the platform, response to series has generally been quite warm and it is one that I would recommend you to watch, especially if you like DC.
What do you think about Season 6? Are you excited for it? Are you emotional about the end of the show? Let me know in the comments down below.
Stay tuned in to the Franchise Hound for the latest entertainment updates.