Sandra Oh is a name that many of you might have heard of. After all, she is one star that has so much experience under her belt. Although that is not the only big name that we would be taking here today. No, there are more names that we will take today that will surely light your ears. But what we're really here to talk about today is "The Chair". The name hardly gives anything away here. The Chair is Sandra Oh's newest dramedy show that is coming to Netflix, and we're going to talk all about it today. Dramedy movies are an amazing genre, and The Chair seems to carry some promise behind it. Behind the scenes here are Game of Thrones creators David Benioff and Dan Weiss, paired with Benioff's wife  Amanda Peet. See, we told you there were going to be some big names.
We're sure that by now we have certainly spiked your interest in this new upcoming series. With such an excellent production team behind it, there is a lot of expectation for it. People really expect the new series to be something out of this world. So The Chair does have some pretty huge shoes to fill. But what do we know about the upcoming show so far? Who is going to be cast in it? And what will the plot be? Most importantly, when is it going to be released? We are going to answer all these questions in our article today. So keep reading on to find out all that you need to know about The Chair.
Read More: He's All That: The Addison Rae Debut
The Chair: About the Show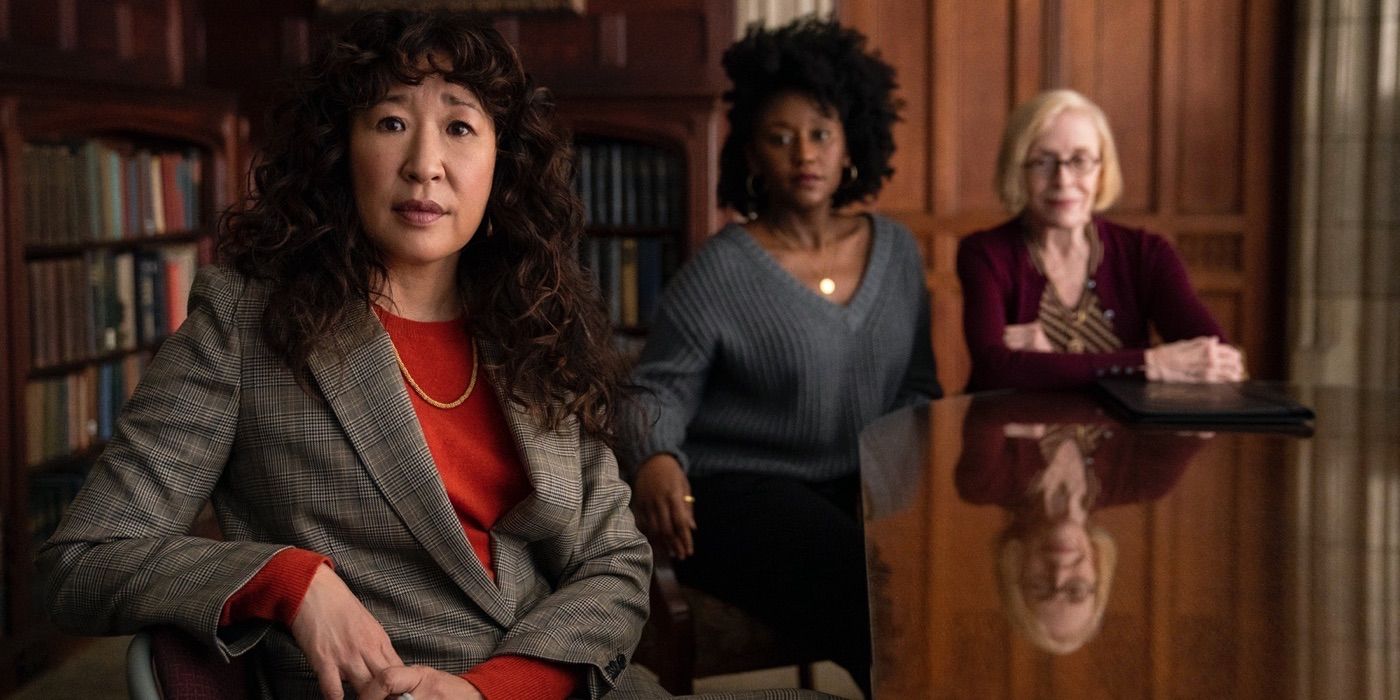 There is something off about this show. The production team seems to be pretty secretive about everything, and that is usually not the case. Things are being kept under wraps to an unreasonable extent with this one. While we do know some stuff about the upcoming series, the production team has managed to keep a lot of it secret. That is surely suspicious in our opinion. Nevertheless, let's talk about the show. The show follows Sandra Oh as Ji-Yoon. Now the thing is that Ji-Yoon has just become the first woman Chair at Pembroke University in the English department. As the first woman Chair, there is a lot of pressure on her to perform, and the stakes are big. While she is accompanied by a friendly professor Joan Hambling, who is a good friend to her and one that she can confide in, things are hardly easy.
And while that is all that has really been revealed about the series by the creators, there is a lot to speculate. We feel that one of the themes that the series is definitely going to explore is the entire plot surrounding the first woman chair and the discrimination that comes with it. As a woman of Asian origins, there is sure to be some questions raised about that, and the plot is surely going to be interesting. It is going to be fun to see how Sandra Oh deals with the hurdles thrown her way. It is also going to be a story of women empowerment, and explore the hurdles that there are on the way. These are some of the things that we would really like the series to explore.
Read More: Pray Away: Plot, Release Date, All You Need To Know
What Else
There is more to know about The Chair though. Supposedly, in addition to Sandra Oh, the series is going to be casting Jay Duplass, Holland Taylor, Nana Mensah, Bob Balaban, David Morse, Everly Carganilla, Ji Yong Lee, Mallory Low, Marcia DeBonis, Ron Crawford, Ella Rubin, and Bob Stephenson. As we said, there are a lot of big names associated with the movie. And we would say that was quite the understatement. So many of these are TV stars you are already familiar with, and those who've made a name for themselves with their roles. Which is why the expectations for this movie are so high. It is just a really elaborate affair, and we don't want to be disappointed.
What you also need to know about the series is that it is quite a short one. In fact, it is just six episodes, running for 30 minutes each. That is really short for a series, and especially more so when the names behind it are so huge. Nevertheless, we still have a lot expectations from The Chair.
Read More: The Twilight Series Dominates Netflix
The Chair: Release Date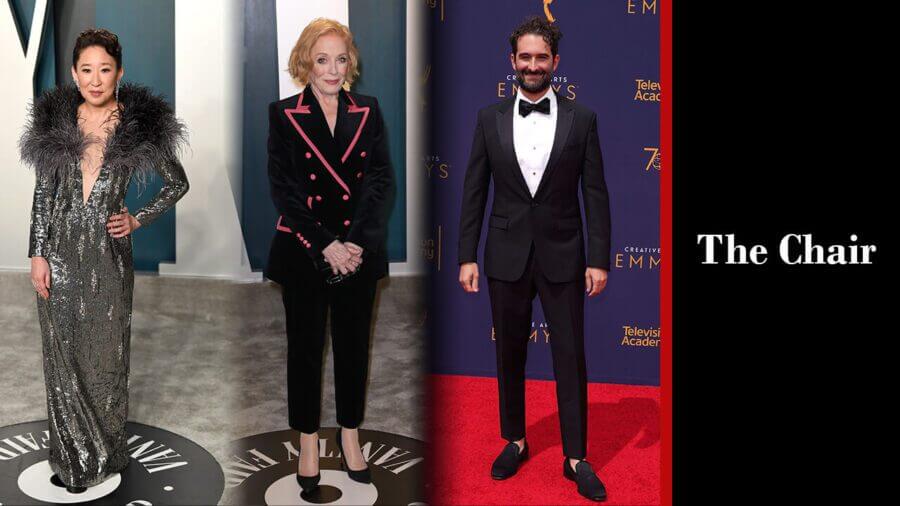 You must surely be wondering when the series will be making its way to your screens. And don't you worry, we got you covered. The creators have revealed the release date for The Chair to be August 20, 2021. All six episodes of the series will be made available on Netflix on the same day, so stay tuned in to the platform to catch it all.
What do you think about the newest series by our Game of Thrones duo? Do you have high expectations for it? Are you excited for it? Let us know in the comments down below.
Stay tuned in to the Franchise Hound for the latest entertainment updates.