Channing Tatum is making the news headlines right now, with all that he is doing. Are you aware of all this that is happening? Did you know that Channing Tatum just posted a shirtless picture on his Instagram and made millions go crazy gaga over him? Or the fact that he is finally wrapped up with The Lost City Of D? That's right, that just happened, and we are here to talk all about it today.
The Lost City Of D has been on the tables for some time now, and I personally have been following the movie for a long time too. It is one that I'm highly excited for, given the casting for the movie. And the fact that the first look of the film is something to really gawk at. It is just beautiful and stunning and I'm sure you are going to love it.
Do you like movies with big star casts? Some people find them to be a bore, because of the fact that there is too much going on the screen to really take in. But I'm someone who is a fan of movies with big star casts. Even though such movies tend to be rather generic and safe in their nature, they still manage to be entertaining, and the sheer talent on display makes them more than worth it.
The Lost City Of D is on the news today, and it is mostly due to what Channing Tatum has announced on behalf of the entire movie team. So what is that he has exactly said in his statement, and why are we so interested in it? Let us find out in our article today.
There is also another movie that you might want to check out: Free Guy: A Movie With A Love For Games
The Lost City Of D: About the Movie and The Plot
Frankly, there is not that much that we know about the Lost City Of D. While we know some things, most are things that we are not even half aware of. Nevertheless, let us get right into it. It seems like the Lost City of D is an adventure movie, much like Journey to the Center of the Earth. Or at least it seems to be upon those lines.
The Lost City of D is a story about romance novelist who is on tour with her cover model, at a very exotic location, of course. But things turn sour as they both are involved in a kidnapping attempt that spins their lives around and takes them on for the adventure of their lifetime. If that is not a plot that gets my blood pumping, then I don't know what is.
The synopsis for the movie states, "A reclusive romance novelist on a book tour with her cover model gets swept up in kidnapping attempt that lands them both in a cutthroat jungle adventure." The synopsis itself doesn't give much away, but we know what to expect from the movie at least.
You might also be interested in The White Lotus: A Phenomenal Season Comes To A Fitting End | Updates | All You Need To Know
The Lost City of D: The Cast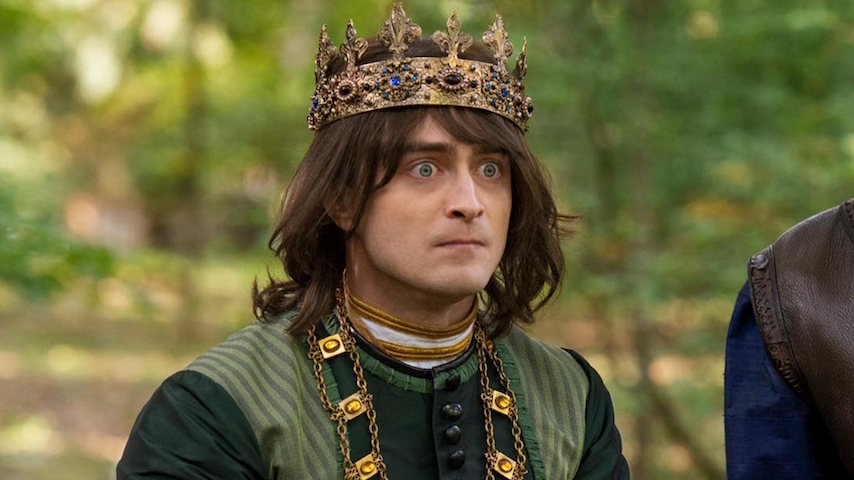 The cast for the Lost City Of D is pretty star studded, as I already stated. In the main roles, we have Channing Tatum and Sandra Bullock, both accomplished actors in their own right, Channing Tatum being a sex symbol, and Sandra Bullock being the elegant star actress that she is, most notable for her role in Speed and The Bird Box.
In the role of the villain however, we have someone you might never have expected. Harry Potter fan, anyone? You've probably guessed it by now. Danielle Radcliffe, the boy who played Harry Potter, is going to be starring as the villain in the movie, so it is going to be pretty interesting to see how things play out for him. My expectations are quite high, to say the least.
Lastly, we have another star on the set. Brad Pitt, the man from Fight Club and World War Z, is also going to make a cameo appearance in the movie. And I am personally really excited to see him on the screen, as a long time fan.
Talking about Brad Pitt and World War Z, did you know that we recently covered the upcoming sequel to the hit movie from 2013? If you are a fan of World War Z, you do not want to miss out on this one. You really need to read all about World War Z 2: Is It Coming Out?
The Lost City Of D: Channing Tatum Makes The News
Channing Tatum is someone who has a large fan following. Famous for his role as the Magic Mike, he is sort of a sex symbol, and people literally worship him. And he recently took to Instagram to announce the end of shooting for the Lost City of D. That really got his fans amped up.
This was all in part to the sort of image that he really posted. He posted a shirtless picture of himself, showing off his ripped physique with a new haircut on Instagram with a caption that said a lot.
The actor stated on his Instagram post, "And just like that… our 1st Charlie yells 'and that's a wrap'… and I feel myself coming back and the hair starts coming off. And now time… time for all the things. Mine time. Getting back to me before the next creative adventure into someone and somewhere else . I'm so happy and easy right now. Breathing and gonna indulge in this life I've been blessed with. Be easy."
Check out his post here: Channing Tatum Pic Post
So it looks like he's done with the movie, and it is time for other projects.
Read More: 200 Halla Ho: Dalit Women Get A Voice
The Lost City Of D: Potential Release Date
The Lost City Of D has not really announced an official release date yet. But from what we know so far, the film is expected to drop on April 15th, 2022. So there is still quite some time before the movie comes out. And that is to be expected given that the shooting has just completed and the post production is yet to take place.
So by all means, sit tight with patience while you wait for The Lost City Of D.
Unfortunately, we don't really have a trailer for the movie as of yet, but it is expected to arrive soon. So stay tuned for all the latest updates!
What do you think about this upcoming movie? Are you excited to watch it? What do you think about the cast in the movie? These are all questions that I'm dying to know the answers to. So let me know in the comments down below.
Stay tuned in to the Franchise Hound for the latest entertainment updates.