When it comes to superhero movies, it is always a good season for Marvel fans. The genre is just so rife with the MCU, it is hard to miss it. It's the sort of evergreen forest that keeps on giving. But the same is not the case when it comes to the DC Universe. There is just not a lot of content that DC puts out. And even when it does, it seems to pale in comparison. That is not to say that Marvel is superior. In fact, DC and Marvel pretty much go head to head with each other. It is just that the DC cinematic studios aren't as well sorted as the folks at Marvel. So when a good movie comes out, it is usually a big celebration for the fans. And The Suicide Squad seems to be the next big movie in this series.
The Suicide Squad might just be one of the most awaited movies of 2021. Given the success of the original in 2016, there are naturally a lot of expectations from the sequel to the movie. Suicide Squad, when it came out back in 2016, was heavily trashed by critics and fans alike, but still went on to become one of the greatest blockbusters that year. It earned in excess of 700 million US Dollars despite the backlash by the fans and critics. And there is an expectation for more of the same from The Suicide Squad in 2021, which is already doing pretty well at the theaters so far. In fact, it has been leaving behind Jungle Cruise in countries where it has been released in terms of box office figures. Leaving behind Disney is obviously something to be commended for, so The Suicide Squad is going great on that front.
Read More: Outer Banks Season 3: All Latest Updates, Release Date
The Suicide Squad: James Gunn's Baby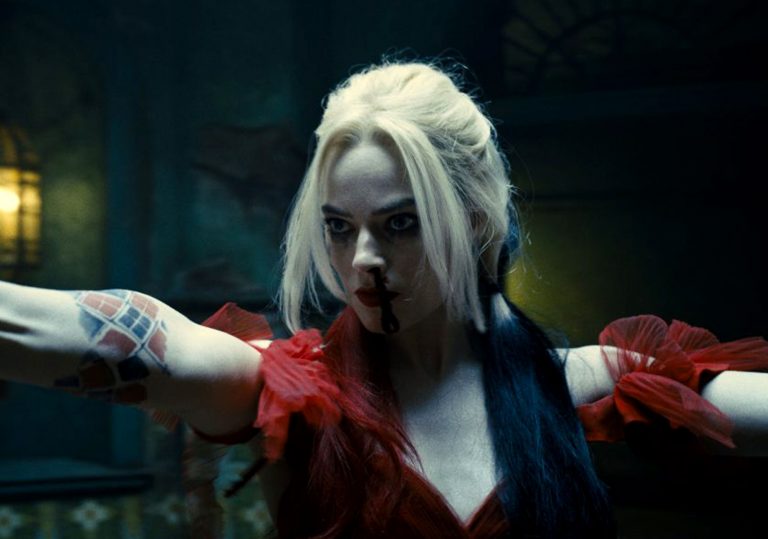 It was quite a major decision when DC and Warner Bros decided to bring on James Gunn for the movie. James Gunn is not just any other director out there. In fact, he is one of those people who really pushed Marvel forward and helped make it what it is today. He was the brains behind the insanely popular Guardians of the Galaxy from Marvel Cinematic Universe. When the movie came out, it was widely touted as the best movie of that summer. And that took Marvel to great heights. So James Gunn brings a lot of experience with himself. He was unfortunately fired by Marvel over his social behaviour in the past though. He had written some mean stuff about the Holocaust, Rape, and even AIDS. And that did not sit well with Marvel.
Nevertheless, after a sincere apology and making amends with the team, Gunn was brought back onto Marvel and is actually going to be the driving force behind Guardians of the Galaxy 3. So we're really excited for that one too. The point being that James Gunn is a force to be reckoned with. And that is also why many fans were calling The Suicide Squad as DC's Guardians of the Galaxy. While DC has denied all these statements in favour of more diplomatic ones, the fans do have a point somewhere in there. It could be the movie to get the DC universe moving.
Read More: Centaurworld: Netflix's New Animated Musical Reviewed
New Characters
Following in the footsteps of the original Suicide Squad from 2016, The Suicide Squad brings back our favourite Harley Quinn, played by Margot Robbie. In the original film, our villains worked for the US government to reduce their prison sentences. Whereas this new film has our beloved villains working for the good of everyone. It also introduces a new character to the screen, the Polka Dot Man.
"I literally put into Google, 'who is the dumbest super villain of all time?' And Polka Dot Man always came up near the top. Being able to take a character like that and then give him heart was fun for me," James Gunn stated in his interview. Now it seems that James Gunn wants to pull of with Polka Dot Man what Marvel pulled of with some of its smaller characters. It remains to be seen how successful he is going to be though.
The movie also sees the arrival of some new big names. John Cena, Idris Elba, and the legendary Sylvestor Stallone, all make appearances here. And it is more than we could ask for. Although the characters they are playing seem to be pretty obscure. So it is quite interesting to watch what James Gunn does with these characters. He is certainly a superstar director, and we have big hopes.
Read More: You Are My Spring: A KDrama Review
The Suicide Squad: What To Expect
There are a lot of similarities that the new film shares with the original. So if you liked the original, there is a very good chance you're going to love this one too. This is a very strong point for the film, in our opinion. Don't fix what isn't broken. And so you should expect more of the same, but better. But the film is also going to be quite innovative in many ways, as Gunn stated. He stated that he took some major risks with the film and broke away from the old three act format that he had been following. And he also went on to stay that it is a war film with blended dark humour. So it really sounds like an interesting one. "It does seem like big movies are the ones that people are going to see in theaters. If they don't continue to take risks and change and try new things, then people aren't going to want to be coming to the theaters," Gunn stated to justify his risks that he took for the movie. And we agree.
Read More: Monsters At Work: A Different Experience
The Suicide Squad: Where to Watch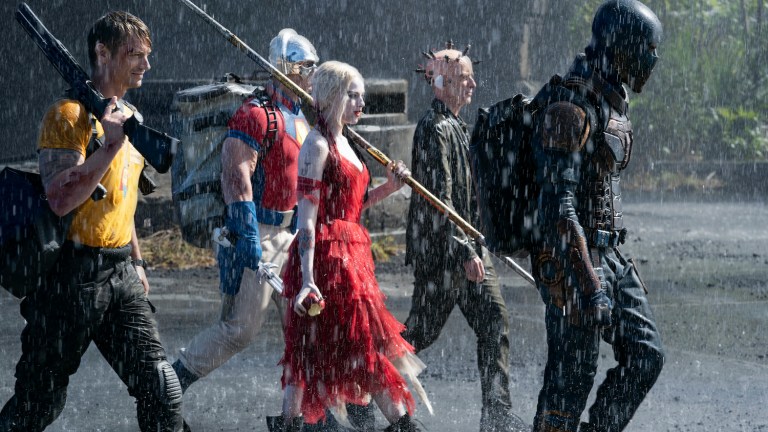 The Suicide Squad is now playing in all major theaters near you. The movie is not available on any streaming platform as of now, so you'll have to grab a ticket if you want to watch it. And we would also recommend the same. By all means, it is one film that you need to watch on the big screen.
If you reside in India, you may buy tickets for the movie from BookMyShow.
The movie currently has a rating of 8 out of 10 on IMDb, based on multiple user reviews. IMDb is our preferred platform for all movies and TV shows.
What do you think about the new DC movie? Are you gonna watch it? Have you watched the original? Let us know in the comments down below.
Stay tuned in to the Franchise Hound for the latest entertainment updates.