I'm sure that many of you here are fans of the Transformers franchise. Is that not the case? The big robotic hunks roaming the Earth are one of the most loved characters on the face of the planet when it comes to science fiction movies. Kids and adults alike have grown to love the franchise for what it has offered to us over the years, whether it be in the form of movies, TV shows, merchandise, children's toys, or even video games. However, if there was one area where the franchise was lacking, it was bringing the virtual into the real world, and that is exactly what Hasbro is now intending to do with the franchise with TRANSFORMERS: Heavy Metal
I can understand if you're feeling a little overwhelmed by all the information that I have given to you right now. But yes, it is true. Hasbro is trying to bring the Transformers to life, all thanks to the power of the smartphones that we hold in our hands today. The franchise has seen a number of shifts in paradigm over the years, but the love for it has never faded, even through thick and thin. As someone who played with a lot of Transformers action figures growing up, I find that the introduction of TRANSFORMERS: Heavy Metal is like a dream come true. It used to be that we would imagine ourselves fighting all destruction as the Transformers. But now we don't have to imagine anymore, because our smartphone does all the visualization for us, and that makes all the difference.
So if your interest is piqued and you want to find out more about the direction that the franchise is taking, keep reading on because we are going to tell you what exactly TRANSFORMERS: Heavy Metal is all about.
TRANSFORMERS: Heavy Metal Is AR At Its Finest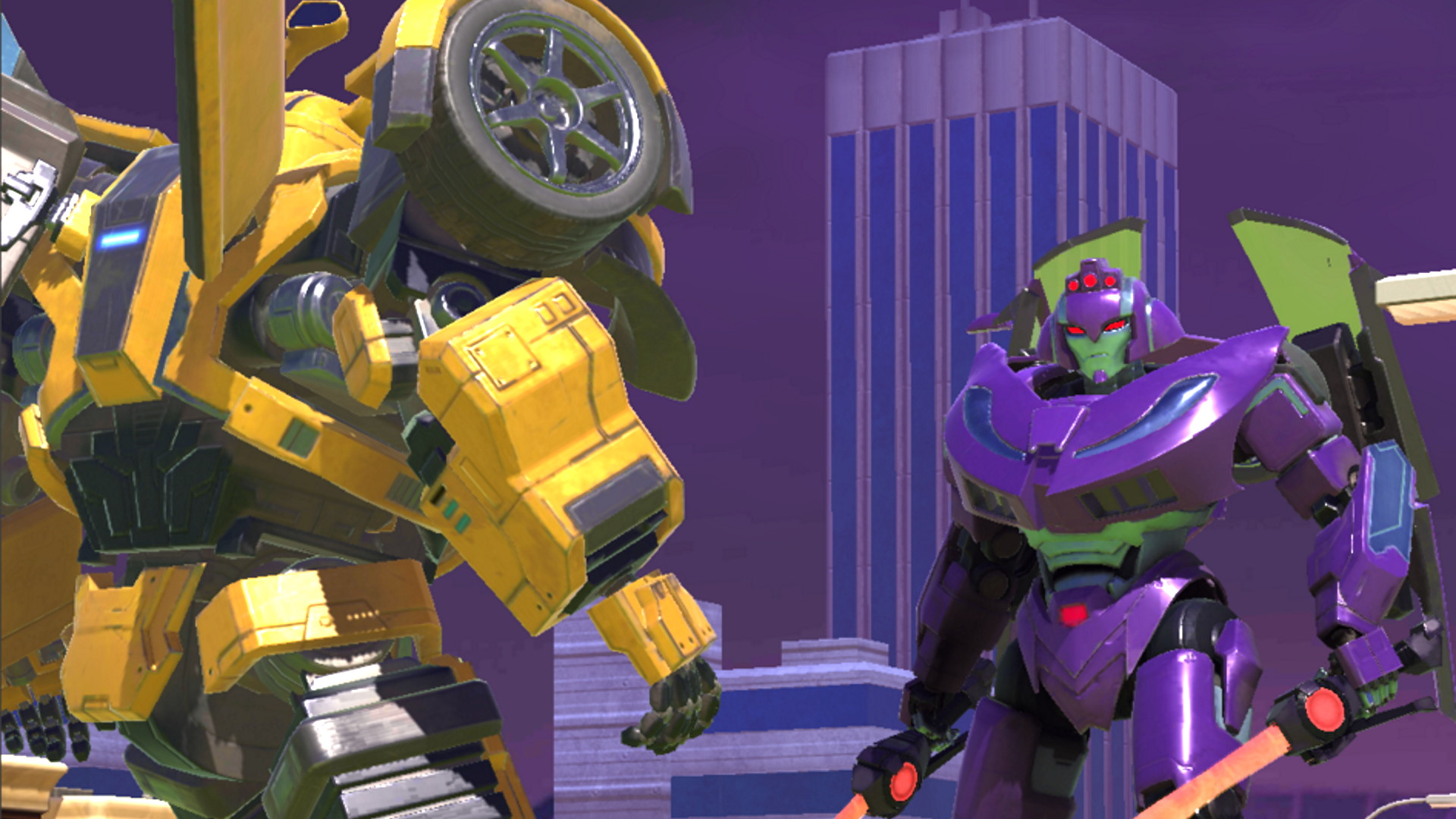 I'm sure that there have been times when you have felt propelled to just launch an attack against the Decepticons during your play pretend with those small Transformers action figurines that used to be so popular back in the day. Changing form from a car into a metal robot is something that only a few can imagine, and fewer can manage. But Niantic Games in collaboration with Hasbro is now achieving what was only thought to exist in dreams. TRANSFORMERS: Heavy Metal is an AR title that leverages the power of virtual and augmented reality to create a game that is on par with the likes of Pokemon GO.
With this new development, now all your environments are spaces for the Transformers to step into, albeit virtually. Built on a location-based system that is similar to that on which the game Pokemon GO or the game Harry Potter is based. This has seen a real upturn of people in recent times and I have been largely happy with the concept as it does promote a sense of physical wellbeing over just sitting at home and using a screen to play games. I'm personally a huge proponent of such games. What makes the game better is the sheer art that has gone into developing it. TRANSFORMERS: Heavy metal is a really really sharp-looking game and there is literally none other like it out there that takes the advantage of mobile hardware to such an extent.
Read more: Project DX Is The Durango Game Everyone Wants
TRANSFORMERS: Heavy metal Release Date
Now, this is one thing that a lot of you have been waiting for. Unfortunately, there is still no official release date for the game and none will be stated by Niantic in the near future. However, the game is in closed beta and is available in certain geographical regions to a number of players. The game is doing good reportedly and we should be soon seeing the expansion of the regions across the world.
Read more: Warframe Mobile Version: All That We Know
TRANSFORMERS: Heavy metal Final Words
With all that said, TRANSFORMERS: Heavy metal is looking to be the next big thing in mobile AR gaming. If Niantic can hit a home run with this one, it will mean a lot in the long term. I'm personally really excited about it, and I'm sure that you are you.
You may check out the game here:
TRANSFORMERS: Heavy Metal Official Website
Check out the trailer here:
What do you think about the game? Are you satisfied with it? Let me know in the comments down below.
As usual, stay tuned in to the Franchise Hound for the latest gaming updates.