Trollhunters is one of the most beloved animations out there since its birth in 2016. In fact, the entire Tales of Arcadia franchise has been one gem that has enchanted us with it stories and animations time and time again. And given how good the franchise was, it set up really high expectations for the finale in the series, Trollhunters: Rise of the Titans. The new Trollhunters movie has a lot of expectations riding on it, as it promises to bring three different series in the Tale of Arcadia franchise to a close. That is a lot of responsibility on the shoulders on one movie. It is almost Marvel-esque when it comes to that. And some other things which we will talk about today. But nevertheless, Trollhunters is one highly awaited movie, so we're really excited to review it today.
Read More: Knockout City Season 2: Out Now
Trollhunters: Rise of the Titans Review
If we talk about the film as a whole, we don't really have anything phenomenal to say about it. Trollhunters: Rise of the Titans is a fine film by itself. There is not too much to complain about. But we did not feel like there was anything to write home about either. The film picks up at the end of the third series in the franchise, Wizards. We see the Order going about its usual errands, hunting down important people and in this case, it is Nari. The Order is on its way to restart the world and erase all existence of humanity. Now it is up to Jim and his squad to stop them. However, things don't go as planned, as always. Jim ends up losing both his father and his best friend Toby. Which is naturally a huge loss for the squad. And pretty Marvel-esque we must say. There we said it.
And then the movie takes another huge Marvel-esque step: time travel. Although it doesn't really do it the exact same way or get too into too much detail about it. But still, it is inspired by Marvel, and we're going to call the movie out on that front. They even brought in a time stone. So it has got to be more than a coincidence.
And that is really a huge problem with the film. It would have been good if it went into more detail about why it did and what it did, like for example when it talks about going in to the past. There are a lot of such things that don't really make sense about the movie, just because it doesn't bother to explain it. And that is the biggest qualm we have with the movie. It does not make a lot of sense at times, and it really takes away from the experience. A lot of major stuff could have been accomplished with the time travel mechanic in place. But it all really just falls flat.
Read More:Chicago Med Season 7: Changes, Release Date, All You Need To Know
TrollHunters: Rise of the Titans Verdict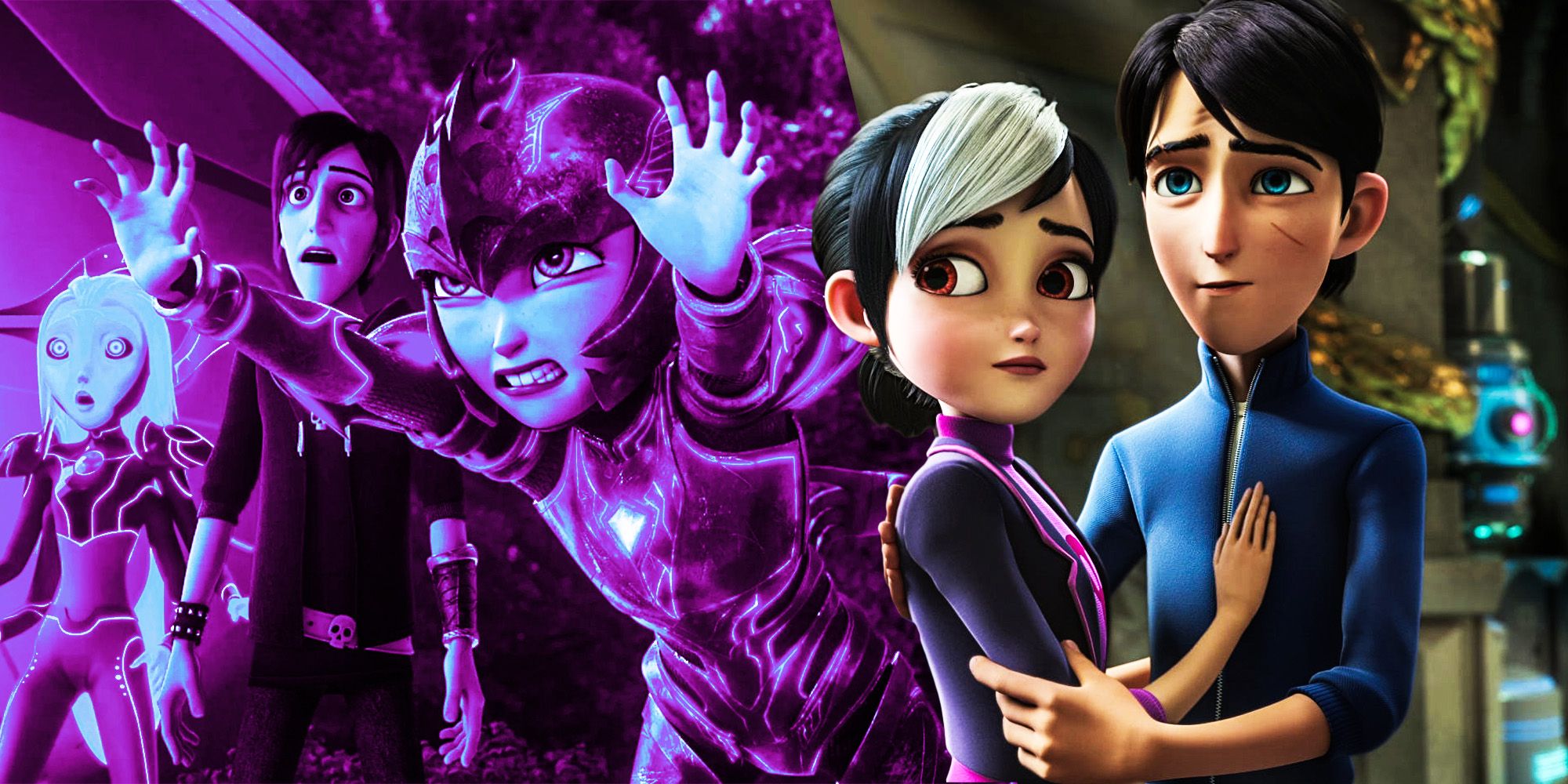 With all that said, we come to the verdict for the movie. While we said earlier that there is nothing really wrong with the movie and it is a fine one, there are certainly things we wish were done better. The movie could have been done really better, given the build up that the franchise gave. Over the course of 5 years, the franchise has accomplished some really cool stuff. And it had built up a lot of expectations for the finale. After all it was the culmination of three different series coming together to one blockbuster finale. But Trollhunters Rise of the Titans really didn't rise up to that. It was a disappointment in the face of the franchise and was really anticlimactic. So while we would in fact recommend the movie to those who are fans of the franchise, we would not recommend it to those who have never invested into the franchise before. It is not a bad movie, just a hard one to recommend on its own.
Trollhunters: Rise of the Titans is currently streaming online. You can watch the show here:
Watch Trollhunters: Rise of the Titans on Netflix
What do you think about the review? Do you like the movie? Let us know in the comments down below.
Stay tuned in to the Franchise Hound for the latest entertainment updates.