Tron is one of the most iconic science fiction franchises of all time. And I'm personally a big fan of both the movies. The movie came out at a time when the age of computing technology was taking off and put a twist on it that was so out of this world, that it was something to behold. The first movie came out a long time ago, and was subsequently followed by Tron: Legacy in 2010, which again was an amazing film. It was well received by the audiences and added a new depth to the franchise. Given the success of the first two films, a third one was definitely on the table, considering the popularity of the franchise. And thus, Tron 3 was greenlit not long after the release of the second film. But then why is it still not here in 2021? Read the article to find out.
Also read more about Queen Sugar Season 6: News And Updates. Queen Sugar Season 6 has just come out, and fans are wondering what it entails for them. Read all the latest juicy details and catch up on the latest gossip at the link above.
Tron 3: About The Movie
Tron 3 is the third movie in the Tron franchise and intended as a sequel to Tron: Legacy. Tron 3 is currently rumored to be codenamed Tron: Ares by the Disney team, and it is said that the movie is currently looking to move forward with its plans. But all of this becomes a little difficult to digest when we consider the history behind the movie. Tron 3 was officially greenlit by the filmmakers not long after the release of Tron: Legacy back in 2010. A lot of talk surrounded the new Tron movie before it was eventually canceled in 2015 by Disney. A few years later, rumors of Tron 3 again began surfacing, and it was said that Disney was finally moving ahead with the movie. So it has been a confusing journey, to say the least.
The movie follows in the footsteps of Tron: Legacy which starred Garrett Hedlund, Olivia Wilde, and Jeff Bridges. The movie was helmed by the capable and artistic hands of Joseph Kosinski, who had been involved with the movie for quite a period of time, and gave his best for it. Tron 3 is expected to follow in the same line, with the story directly being linked to the original story, and to continue as a direct sequel to Tron: Legacy.
You might also be interested in Madagascar 4: Could The Franchise Make A Comeback? Madagascar is another franchise that was popularized in the last decade and has been on the backburner ever since. Read all about it at the link above.
Tron 3: What We Know So Far
There have been a lot of rumors surrounding the Tron movie, and the latest ones have told us that Jared Leto is going to be the main star for the movie, while director Garth Davis is now set to take the helm from the hands of Kosinski. It is going to be quite a huge change of pace from what we have seen in Tron: Legacy if this is true. We also have quite a lot of confidence in these rumors given that Leto has long been associated with Tron 3, and these rumors only further confirm our suspicions that he is going to be the star for the movie.
Talking about the direction, it is going to be quite a big change for both the franchise and the director himself. Tron is now going a different direction with Garth Davis acting as the director for the movie, which is quite interesting considering the fact that he has no experience working in a science fiction film, let alone one that is so deeply rooted in CGI and makes its experience beautiful using nothing but the best of special effects. It is going to be a huge change of pace for the director, who is known for making films that are more realistic and true to life, such as biopics and other mature dramas. It is going to be a huge shift in terms of genre too, given that Tron is far from a realistic and mature film. So it is going to be quite interesting to see how Davis handles that huge shift.
Also read more about The Tick Season 3 Cast | Rating | Release Date. Check out all the latest season details about The Tick and find out what the team has brought on to the show this season.
Tron 3: Is It Going To Happen?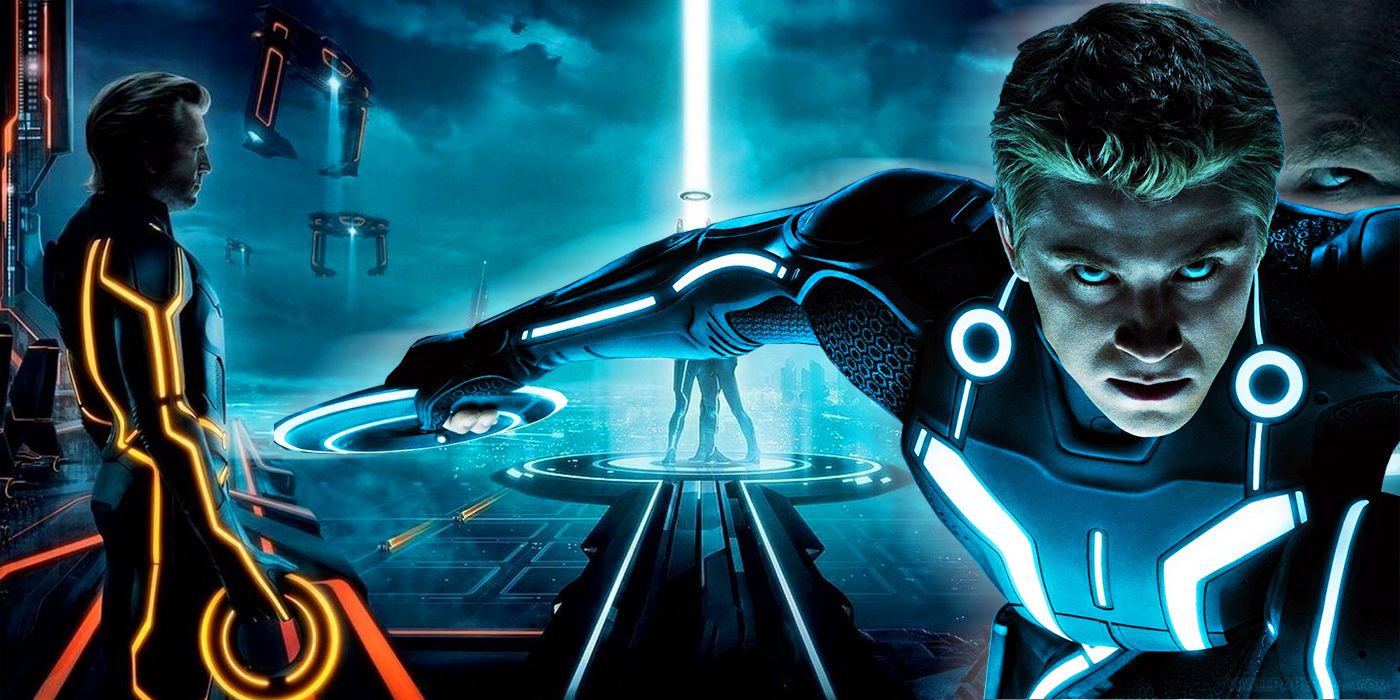 Given all that we have talked about today, it is quite easy to assume that Tron 3 is definitely happening and is on the way. But that is not actually the case. Despite the fact that the involvement of Jared Leto and Davis has been all but confirmed, there is no guarantee that Tron 3 is actually going to happen. In their report, Deadline were quite adamant about the fact that while all of this sounds really nice, Tron 3 has still not been greenlit, and has not officially been confirmed by Disney. And it is not wise to assume that it will definitely happen, given that Joseph Kosinski referred to the movie being stuck in a cryogenic state back in 2017.
On the other hand, things are definitely happening around the movie, and Davis and his team are pushing really hard for it. In fact, the script for the movie is ready, with Jesse Wigutow behind the scenes, and it has even been stated that it is a great script. It has been stated that while the timing for it was not quite right a few years ago, it seems like 2021 is the right time for it and that it is going to learn from the franchise's past mistakes.
I would also suggest you to check out Seis Manos Season 2: Has It Been Canceled? Seis Manos is an American animation that is centered around revenge and retribution. Fans have been waiting for a second season since forever. But is it going to happen?
Tron 3: Final Words
Tron 3, or Tron: Ares as some are saying, is a movie that I have been looking forward to for a long time now, and I would really love it if Disney gave the green light for the movie. But things don't always go exactly as planned, so it is wise not to have too many expectations from the franchise at this point. Nonetheless, I would be really happy if Tron 3 does come out.
In the meanwhile, you can enjoy the original Tron films on Blu-ray, or on Disney+ Hotstar.
Watch Tron: Legacy on Disney+ Hotstar
What do you think about the movie? Is it going to happen? Are the rumors something to be believed, or just noise? Let me know in the comments down below.
Stay tuned in to the Franchise Hound for the latest entertainment updates.