In the past few months, we have seen a big uptick in the number of documentaries that are making it to OTT platforms. And so far, I have personally been very satisfied with the quality of content that is being put out there. Untold: Malice at the Palace seems to be one of those quality documentaries.
I was not really a huge fan of documentaries before all this, and I have so far been pleased with what I have seen. It has really helped me broaden my horizons and expand my knowledge. And I'm sure that many of you might share that same sentiment. After all, documentaries never hurt anyone, did they?
And it's not just the knowledge part that made me fall in love with them really. It is the fact that Netflix has managed to make them so entertaining and interesting at the same time that really solidified my interest. And I'm sure that many of you can understand what I'm talking about. It is not easy to watch a monotonous documentary.
Untold: Malice at the Palace is the story of the world famous Pacers-Pistons Brawl of 2004. It was something that was covered by news channels worldwide and caused a lot of public panic and was generally really negative for both the teams. Pacers and Pistons were really taking the basketball world by storm and the brawl was a huge hit for everyone.
Are you a fan of basketball? If you are, then I'm sure you already know what I'm talking about. But even if you aren't, you might find that reading this article might alleviate some of your concerns. And might better prepare you for the documentary. Even so, the documentary itself will still be quite insightful for you even if you aren't a huge basketball fan. So don't be skeptical about watching it. It is really going to be great.
Talking about documentaries, I have also covered some other documentaries on this blog. I'm sure you might find some of them quite insightful and might just love them. If you're interested, then do read Memories of a Murderer: The Nilsen Tapes | A Thrilling Documentary. It is quite a thrilling story and you are surely going to love it. Quite an entertaining watch and a hard recommend.
The Story of Untold: Malice at the Palace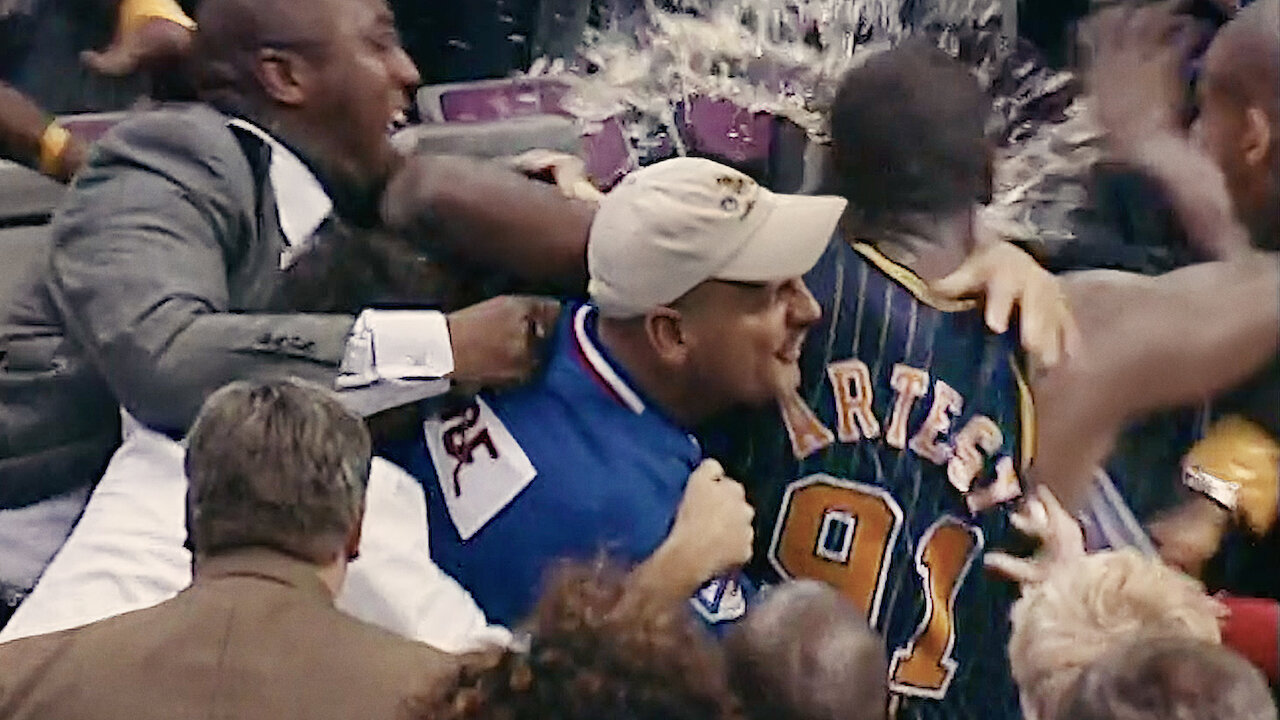 Untold: Malice at the Palace tells the story of what really happened at the night of the brawl. It is a documentary that documents the actual events of the brawl and the things that happened before and after. Told from the perspective of the players, the documentary sheds light on the things that led up to the fight, as well as the psychological impact that it had on the players.
Ron Artest and O'Neal lead the discussion as they tell what happened on the night. They tell how the brawl was all in self defence and that they needed to step up for their own protection.
"I want the story out there. Like what happened frame by frame," Artest says in the documentary.
In his support, O'Neal also says, "Show people all the footage and then at the end of the day when it's told you make your own conclusion on what it is." And that is really something, because no one would really want to undergo that much public scrutiny unless they really were innocent.
And there is a lot more to get into really when it comes to the plot, but I won't reveal everything here, because it would take away from the experience. What I would say is that it really paints a different picture in your head of what really happened. It all wasn't just an accident, and it all wasn't deliberate. So go in with a neutral mind.
And I really like the rawness of the documentary. It really makes you feel emotionally connected to the events that transpire within the story, and it is really something insightful. Especially if you're a fan of basketball, and more so if you're a fan of the Pacers. So definitely do keep this one in mind.
Another article I would recommend you to check out is 5 Action-Packed Sports Documentaries to Check Out. It will really be insightful for you and you are going to love it if you're a fan of sports documentaries.
Untold: Malice at the Palace: Final Words
With all that being said, I would really recommend you to watch the documentary. It is a definite yes from my side.
You may watch the documentary on Netflix on the following link:
Watch Untold: Malice at the Palace on Netflix
The documentary currently holds a rating of 7.5 out of 10 on IMDb. IMDb is our preferred platform for all movies and TV shows.
What are your thoughts on the documentary? Did you like it? Are you going to watch it? Let me know in the comments down below.
Stay tuned in to the Franchise Hound for the latest entertainment updates.