How many of you here are fans of first person shooters? I bet that there are a large number of you gamers who simply love to play them and experience the action from the perspective of the fighter. There is just something so different about playing a game in first person mode and it is tough to put a finger upon. However, I am also someone who loved to play games that are made this way. And one of my favourite competitive shooters that I just keep going back to again and again is Valorant. The game is a masterpiece and I just cannot stop going back to it, even after extended periods.  And now the competition and heat for the game is going to rise to even higher levels because Valorant Mobile is finally happening.
That is right. Valorant Mobile is finally happening and Riot Games is putting their full forcce behind it. The game is being developed at a rapid pace and the people just cannot wait for it. If you're someone who has played Valorant before will know how big of a deal this is. The PC game is finally being ported for the Android and iOS platforms and is now going to be accessible to a much larger audience. This will surely mean a lot of moeny for the publisher and a lot more competition for those who are already invested in the game. As a result, the skill ceiling for the game is also going to reach new heights as more and more players find uut new meta strats and ways to get in on the action and dominate the other team.
For those of you who do not know what I'm talking about, let us talk a little bit aboujt the game itself first.
Valorant Mobile: About The Game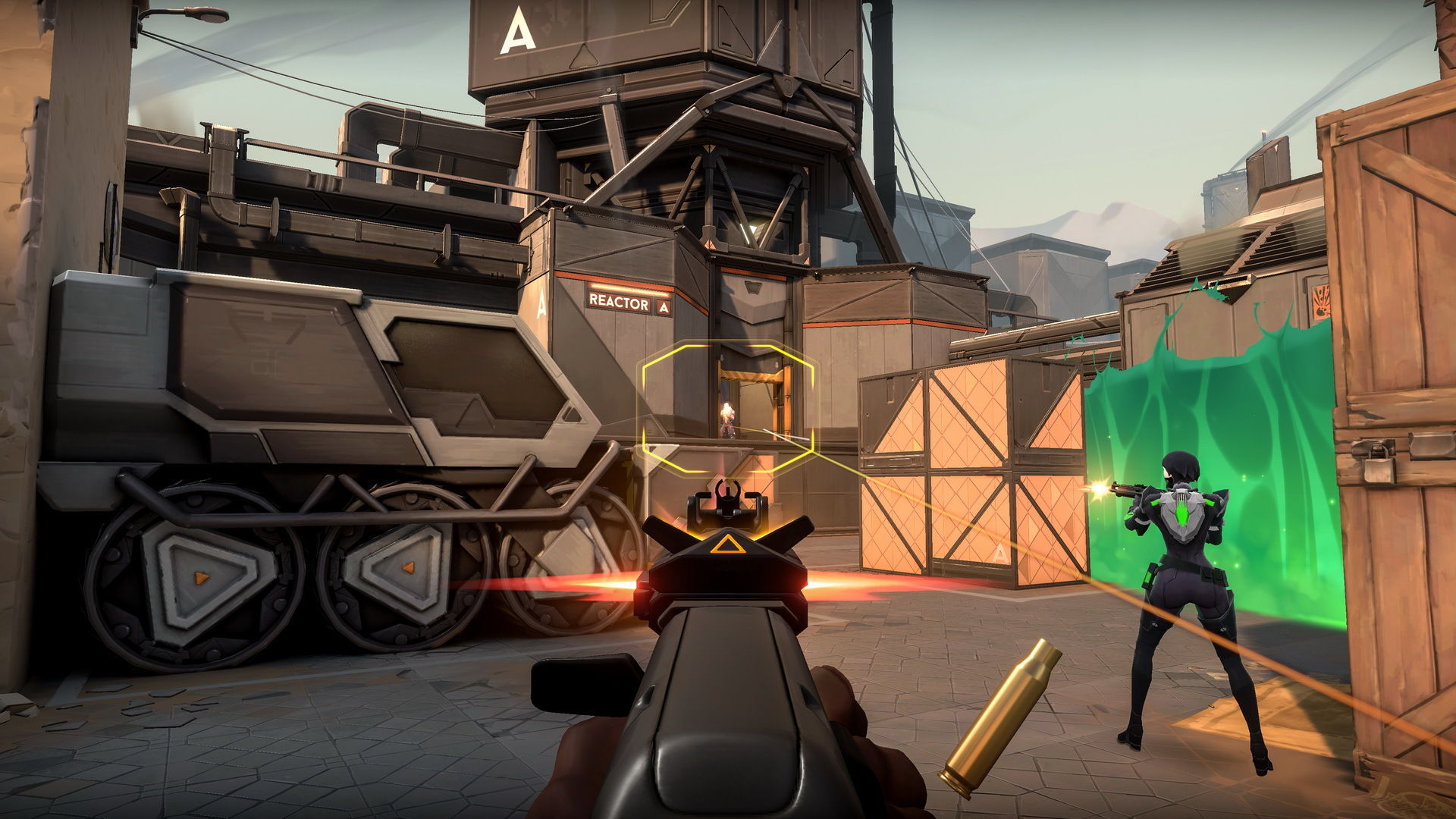 Valorant Mobile is an upcoming first-person shooter game that is being developer by Riot Games for the mobile platform. It is a direct port of the PC version of the game that became popular during the end of the 2010s and the beginning of 2020s. The game is a tactical FPS that focuses on teamplay and puts two teams of 5 players each against each other in a game of multiple rounds. There is one team that is supposed to plant a bomb at the site while the other is supposed to stop them from doing so and to defuse the bomb in case it is planted. I'm sure that there are many of you who might be thinking of Counter Strike: Global Offensive at this point. And you would be right to think that way.
Valorant Mobile is indeed a game that has been heavily based around the concept of Counter Strike. The game itself is still the same competitive shooter that Counter Strike is, but does some things in terms of aesthetics and gameplay differently that makes it stand out from the crowd. However, the fact that it is heavily inspired should not take away from the fact that it is actually an amazing game. All Battle Royales have been inspired by H1Z1. But that doesn't mean that Fortnite and PUBG didn't do it better. And the same applies here. Valorant mobile is an inspired game that gets the basics right and provides the players with an experience that is really fun and competitive at the same time.
Read more: Heroes of Incredible Tales 2 Coming In 2022!
Valorant Mobile: Release Date
Now, this is one question that is plaguing the mind of all our viewers ever since Riot Games announced that they are actually bringing Valorant to mobile. Initially, there were concerns that things could not get done in time. However, it is now known that development is happening at a rapid pace and it has been rumoured that the game is going to open in a closed beta for several regions across the world. This is big news for the fans because this will be the first look at the mobile port of the game. Expectations are really high too, given that the original is such a big success. How things work on mobile, though, is something that remains to be seen.
As for the release date for the game, considering that it is already coming into closed beta, we can estimate that the game should be available by the end of 2022 for open play.
Read more: Fading City Is Making Big Strides
Valorant Mobile: Outlook
Personally, I have really high expectations from Valorant Mobile as a long time PC player of the game. There is no other game that can replace Valorant from its throne and bringing the game to mobile opens up new horizons for the developers. Hopefully, we get the same experience here as we do on the PC and the game lives up to the expectations we all have from it.
You may check out the game here:
You may check out the game trailer here:
What are your thoughts on this new release by Riot Games? Are you happy about it? Let me know all about it in the comments down below.
As usual, stay tuned in to the Franchise Hound for the latest entertainment updates.