It does not seem like a good time for TV shows that try to be different right now. With many getting canceled and shelved by their networks, viewer disappointment is soaring, and I happen to be one of those people who continue to be disappointed by such decisions. Veronica Mars, the hit series which starred Kristen Bell, seems to now be meeting the same fate, at the hands of the network officials. The series, which has had quite an amazing run so far, has reportedly been shelved by Hulu, without there being a logical reason for it. But is it just a trick that the network is playing on us, or is the show really gone for good? Is there any chance of renewal? Will we ever see Veronica Mars Season 5? Or is it all in vain? Read on to find out the answer to these questions.
You might also be interested in When Will the Equalizer 3 Air? Fans are waiting for Equalizer 3 patiently, but when does the show come out and air? Read the article given above to find out the answer to all your queries.
Veronica Mars Season 5: The Show So Far
Veronica Mars is a show that has had a really interesting history behind it. The show, which began back in the mid 2000s, ran on for three seasons till 2007, before it was shelved. But even in those three seasons, the director managed to switch the plot up. The show, based in Neptune, California, followed the main character Veronica Mars, played by Kristen Bell, through her journey as a high school student to that of a private investigator under her father.
The first two seasons had a season long story arc that transpired into a grand ending each time, while the third one adopted a different style of telling the story, with each season telling multiple stories, all resulting in an amazing ending, with lots of variety. So innovation has always been a part of the show.
Also read more about The Owners: A Film Review. The Owners is a film that builds upon a newly popularized genre and innovates it in its own way. Read our full movie review to find out whether watching this one is worth your time.
Getting Picked Up By Hulu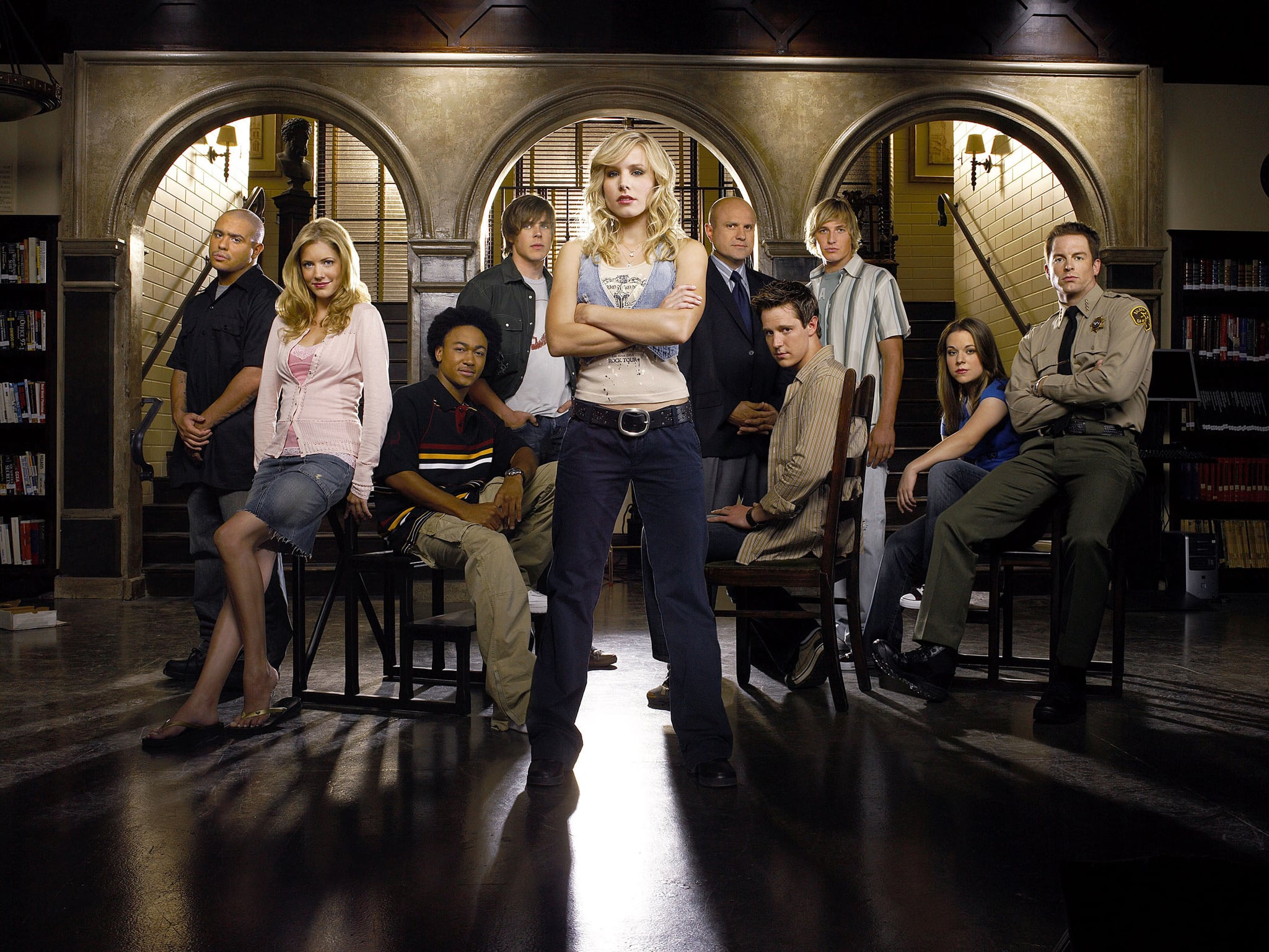 After the show was initially canceled, it was eventually picked up by Hulu again in 2019, after such a long time. The show brought back an older Kristen Bell, as a whole new woman of her own in the form of Veronica, and went on to have a stellar season that was just loved by the audiences, even after such a long hiatus. Like other seasons, season 4 also had a grand ending, and delivered a end that shocked the viewers to their core, and led to hopes of Veronica Mars Season 5.
The shock of the ending was so severe, that some viewers just could not digest the ending of the season, and demanded a resolution in the following season. But then, Hulu decided to shelve the show, and that too with no apparent reason for the same. It was really something unprecedented, and the reasons that the director gave for the move infuriated the viewers even more after the cancelation.
You might also be interested in reading more about Den Of Thieves 2 Is Coming Back Even Stronger. Den of Thieves was an amazing one, and now the sequel is coming. Read all about it at the link.
What Happened With Veronica Mars Season 5?
Veronica Mars Season 5 has had a really tragic fate if what we have heard so far is true. The move at the end of season 4 which angered so many fans was the fact that the director for the show killed off Logan, Veronica's love interest in the story. Logan was an integral part of the story, and no logical reason was there for his departure from his show. For a while, it seemed that Veronica Mars Season 4 was going to deliver to fans a satisfying and well deserved conclusion to the story. But at the end of season 4, Logan was killed off in a shocking move that no one anticipated. 
Apparently, the director went on with the move because of the fact that he thought that Logan was going to be a big complication for future seasons, and would hinder him from writing Veronica into more of her adventures. This did not sit well with the fans, who expected a fairytale ending to the story. They were infuriated, to say the least, but eventually accepted the decision because it would mean more Veronica Mars Content, and even Veronica Mars Season 5. 
Where things really went downhill though, was when Hulu canceled the show after season 4. Fans, who had been stripped of their deserved ending in favor of the continuation of the show, were now left with nothing. Their favorite characters didn't get the send-off that they deserved, the show didn't get renewed, and one of the most central plots of the show was ruined in a matter of minutes.
Given your interests, I would suggest that you check out Is It Worth to Watching Handmaid's Tale Season 3? Handmaid's Tale is a new show with a similar premise, and you might love it. So check it out.
Will Veronica Mars Season 5 Happen?
In an ideal world, we would be watching Veronica Mars Season 5 on our sets right now. But it seems that Hulu decided to take another route with the show, and one that we do not appreciate at all. There was logically no good reason to cancel the show, as it was still garnering high ratings and viewership, and the fan base was still loyal and pleased with it. In fact, it was one of the best shows on the platform at the time. And Hulu had no good reason to cancel it. 
This makes me a little suspicious of the platform, and I believe that there might yet be a future of the show. This could just be Hulu toying with the emotions of the viewers and might bring back Veronica Mars Season 5 with a bang, given the fact that it was always planned to continue. But then again, it is just one of the many possibilities and the evidence right now really says that Season 4 was it for the show, and we would be left with the bad ending. Nevertheless, I'm still hopeful for the future, and for more Veronica Mars content.
Also read more about Ranking All of Daniel Craig's James Bond Movies. With the release of No Time To Die, we rank all of Daniel Craig's movies in the Bond Universe.
Veronica Mars Season 5: Our Thoughts
Veronica Mars was one of the best of its kind, and it was really sad to see the way season 4 ended. While Hulu has already canceled Veronica Mars Season 5, I would like to see some sort of justice being done to the show, because it is a part of our childhoods for many of us. And who knows, that might even be in store. But for now, things look bleak.
Veronica Mars is currently streaming on Hulu. You may watch it at the following link:
The show currently holds a rating of 8.3 out of 10 on IMDb, based on multiple user reviews. IMDb is our preferred platform for all movies and TV shows.
You may watch the trailer for Veronica Mars down below:
What do you think about this cancelation? Are you a fan of the show? Do you want it to be brought back to the screen? Let me know in the comments down below.
Stay tuned in to the Franchise Hound for the latest entertainment updates.